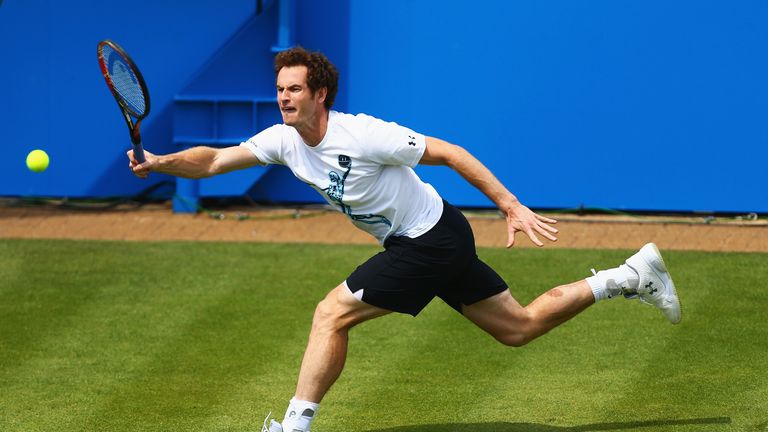 Fernando Verdasco has backed Andy Murray to be a threat to anyone he faces at Queen's and Wimbledon this year.
Murray enjoyed a successful clay court season, winning tournaments in Munich and Madrid before reaching the semi-finals of the French Open, to set himself up for the switch to grass.
Verdasco will face Murray in the second round of the AEGON Championships at Queen's Club if the world No 3 defeats Taiwan qualifier Yen-hsun Lu on Tuesday and he acknowledges the threat posed by a confident and in-form Murray.
"Andy's had a great clay season, and he can take huge confidence and momentum from that," said Verdasco.
"He has the game of course to adapt to grass pretty easily, he serves well, he returns well too, and he has a very good backhand.
"So he has everything to play well on grass, that's why he won Wimbledon and the Olympics. Everybody knows already what kind of player he is, especially on grass; he's a big threat for anyone."
'Special'
Murray knocked him out of Wimbledon at the quarter-final stage in 2013 on his way to securing the title but Verdasco would relish the opportunity to go up against him again.
"It would be great preparation for Wimbledon," said Verdasco of his potential meeting with Murray. "This is an unbelievably great tournament and even better now it's a Masters 500.
"But whenever you beat a player like Murray or one of the top five or top 10, then it's even more special because you know how important it is.
"At the end you win the match, but people think it's more important, or you get more points or more money.
"Here the crowd are very respectful, they always treat me so well when I play at Queen's, in the years before, or at Wimbledon.
"I have a lot of fans from England and I like the crowd so much here but of course I understand that if I play against a British guy that I'll have more against me than with me.
"I have no problem with that of course - but it's a great atmosphere and a lot of fun."