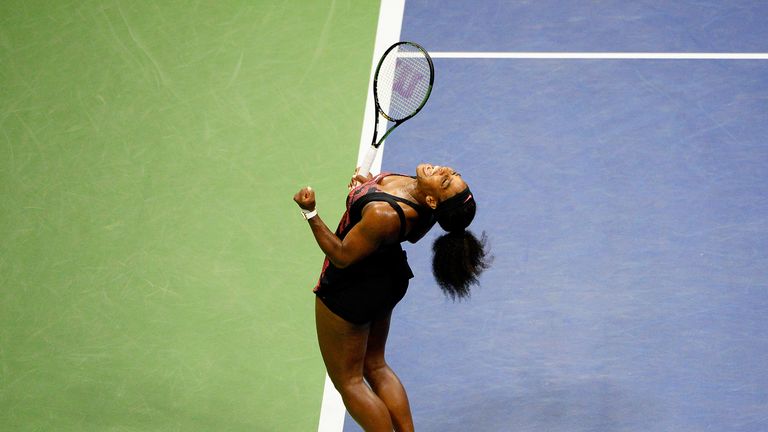 Top-seeded world No 1 Serena Williams will be firm favourite to beat Italy's Roberta Vinci in the US Open semi-finals and stay on course for a Calendar Grand Slam on Thursday night.
Vinci's compatriot Flavia Pennetta will be up against second seed Simona Halep in the other last four clash under the lights of Arthur Ashe Stadium.
History would heavily favour Williams, who owns 21 major singles titles and is gunning for her seventh US Open singles trophy, while the other semi-final players do not have a Grand Slam title between them and are all straining to reach their first final in the Big Apple.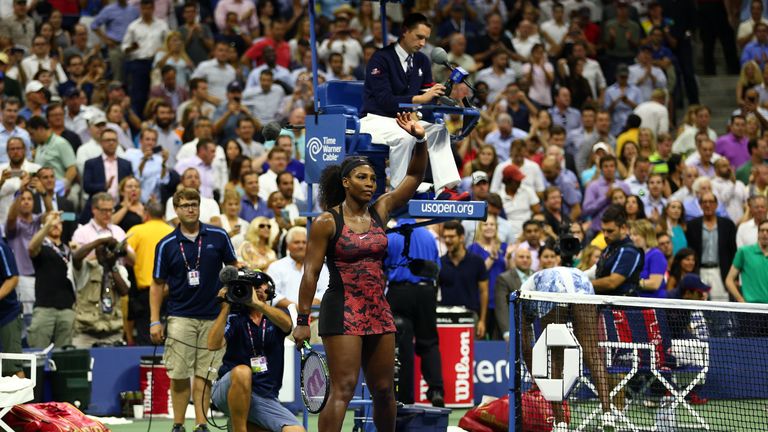 Unfancied Italians Pennetta and Vinci have also made just one Slam singles semi-final between them before, while Halep has made the final four stage at just two other majors.
Williams has won the four previous meetings with 32-year-old Vinci, who is ranked 43rd, including the most recent last month in the quarter-finals at Toronto.
"She played me really tough, and I didn't really expect that," said Williams, who has won 53 of 55 matches this year and won the Australian Open, French Open and Wimbledon titles. She is 26-0 in Grand Slam matches and is trying to become the first player since Steffi Graf in 1988 to win all four major titles in one year.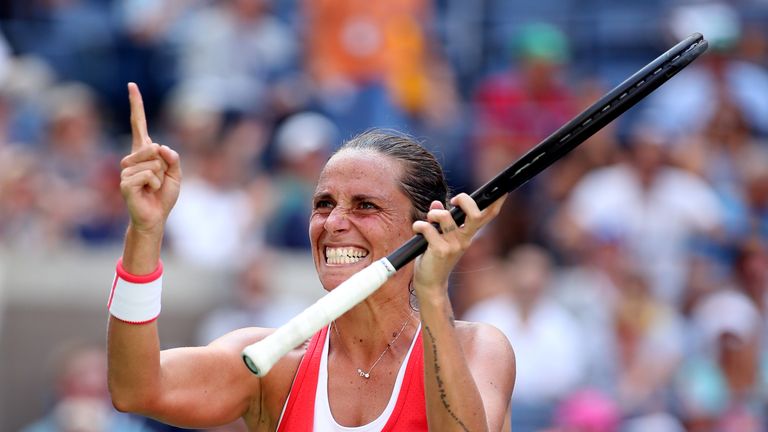 Williams' overall Grand Slam winning streak is 33 matches, dating to the start of last year's US Open.
"I'm not going to underestimate her," said the American. "She played really well. She's not in the semi-finals of a Grand Slam for no reason. She knows what to do and she knows what to play.
"[She is] definitely a little bit more old school... it's fun to see people that can still come to the net and still hit slice and still hit one-handers. It's different. It's good for tennis."
Vinci, who has won 25 doubles titles in her career, is 22-20 in singles matches and without a singles title this season.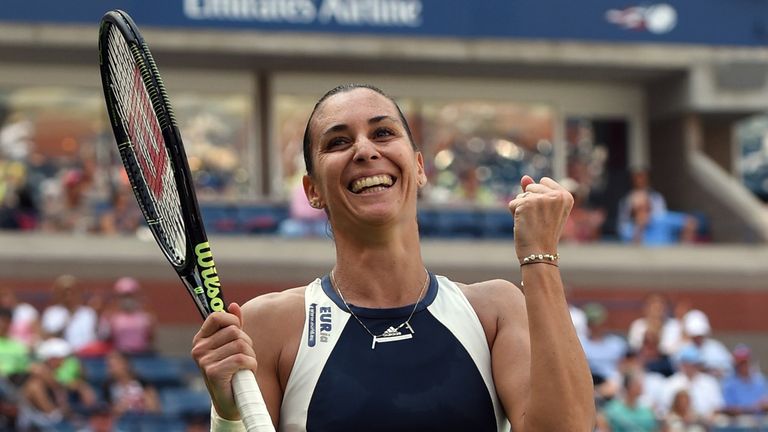 Pennetta also draws a difficult assignment against Halep. The Italian has a 3-1 career edge, but lost 6-3 7-5 in their last encounter earlier this year in Miami.
The veteran said she would not overlook the power of the short, quick-footed Romanian, who she rated as more powerful than former world No 1 Victoria Azarenka, who fell in three sets to Halep in the quarter-finals.
Halep raised eyebrows at the final in Cincinnati last month when she lost to Serena Williams and then said she hoped the American would win the US Open to complete the Calendar Grand Slam.
She soon clarified she would support Williams only if she was not in the final - a potential scenario from which the 2014 French Open finalist is only one win away.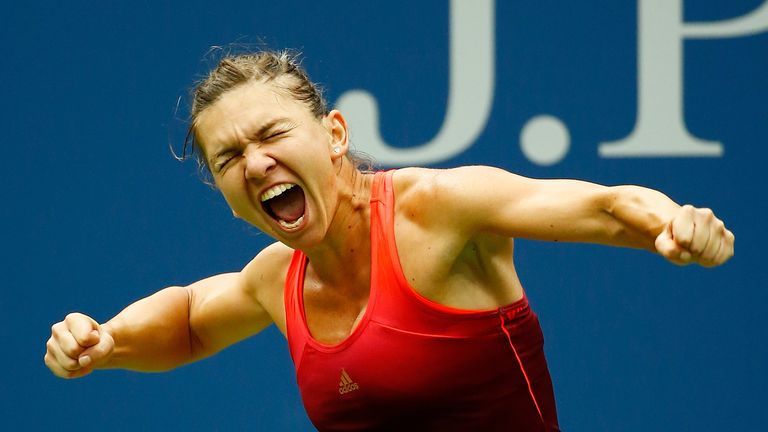 "If I play the final here against Serena, it would be like a record to play two times against her in one month," Halep said.
"I have nothing to lose. Even tomorrow it's like a big challenge and will be a big bonus for me to get to the finals here.
"I didn't expect this when I came but I knew that I have a chance."
Pennetta has made the quarter-finals six times in seven attempts in New York and the 33-year-old also reached the last four here in 2013.
Here's what else to know about Thursday at the US Open:
FORZA, ITALIA!
This the first time in the Open era that two Italian women reached the semi-finals at the same major tournament. Pennetta and Vinci have known each other since they were children, growing up in towns about 40 miles (65 kilometers) apart on opposite coasts of Puglia, a region in the south-eastern heel of Italy's boot-shaped peninsula.
AGE IS JUST A NUMBER
For only the third time in the Open era, three of a major's semi-finalists are 30 or older: Williams turns 34 later this month, Pennetta is also 33, and Vinci is 32 (Halep is 23). "We are old, I know," Pennetta said, laughing. She paused, then clarified: "I mean, 'old' for tennis."
Watch the US Open come to a conclusion on Sky Sports this week. Not a Sky subscriber? Then watch through online streaming service NOW TV.
By purchasing a Sky Sports Day Pass for £6.99 or Sky Sports Week Pass for £10.99, you can enjoy access to all seven Sky Sports channels and watch on a TV with a NOW TV Box or on a range of devices.