Why Roger Federer's wait for a seventh ATP Finals title goes on
By Emma Thurston
Last Updated: 07/12/18 9:58am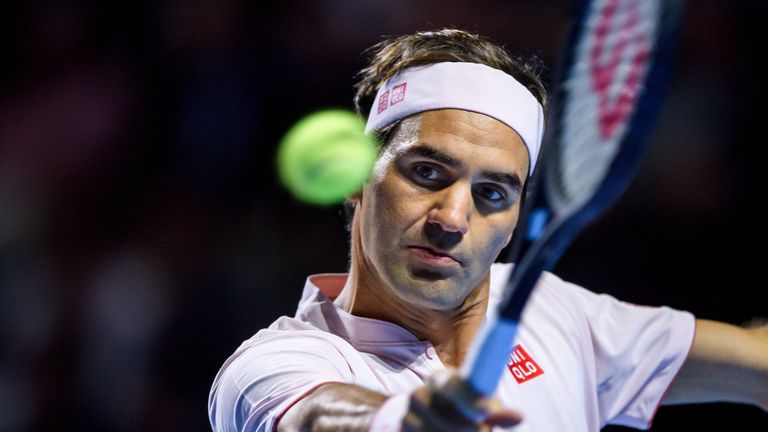 Sunday 27 November 2011. That was the last time that Roger Federer finished the season-ending ATP Finals tournament with the winner's trophy in his hands.
Defeat against eventual champion Alexander Zverev in the semi-finals means that his wait for a seventh title goes on.
Back in 2011, Federer opened and finished his account in London with victories over Jo-Wilfried Tsonga, while his most eye-catching match was a punishing 6-3 6-0 win over Rafael Nadal in the group stage
That victory completed a hugely impressive run for the 20-time Grand Slam champion at the ATP Finals. In his early years of qualifying, from 2002 until that last win in 2011, he came away with six titles in nine years and added a runners-up finish to boot.
Since then it's been a tournament of frustration for the legendary Swiss. Two semi-final exits (2013 and 2017) and three runners-up slots (2012, 2014 and 2015) is a run that many wouldn't turn their noses up at.
So why the wait? For someone as prolific as Federer, seven years is quite a wait, especially as he has got himself back in the habit of winning major titles again.
Weight of history?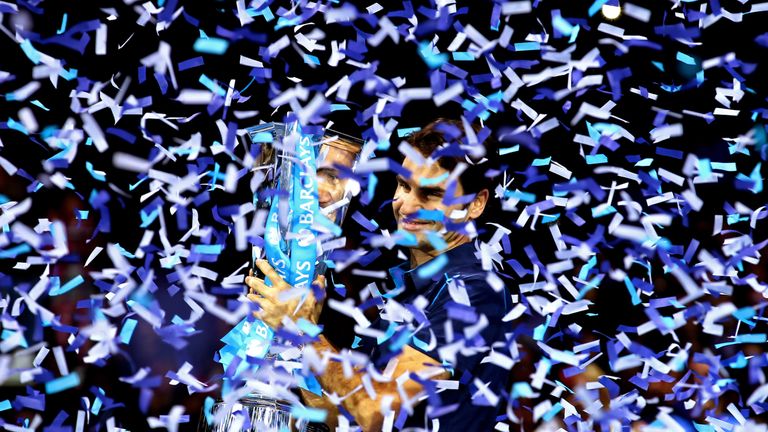 When it came to this year's tournament there was an even bigger air of achievement on Federer - the chance to become just the second player to achieve a landmark 100th ATP singles title may well have come into play, despite the man himself deflecting away talk of the century pre-tournament.
"I don't think it matters really where I win my 100th as long as it's going to happen at one point. That's going to be exciting," said Federer.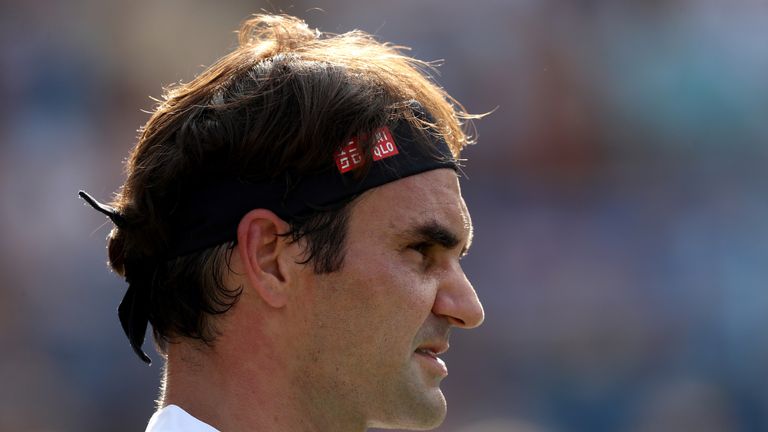 "I think if I won here it's more about winning the World Tour Finals and not about winning my 100th."
Federer pre-tournament on a potential title
"I know that it [100th] goes hand-in-hand at this point but the focus is on trying to put in a good tournament here and 100 happens when it does and I hope that it's obviously sooner rather than later. But I'm happy to wait as well if that happens."
ATP Titles in the Open Area
| | | |
| --- | --- | --- |
| 1. | Jimmy Connors | 109 |
| 2. | Roger Federer | 96 |
| 3. | Ivan Lendl | 94 |
| 4. | John McEnroe | 77 |
| 5. | Rafael Nadal | 75 |
| 6. | Novak Djokovic | 68 |
So, 'happy to wait' was the outward message, but inwardly you suspect that there was, and is, a burning desire to reach the milestone and march on towards Jimmy Connors' mark of 109 in the men's game.
Over the years Federer's calmness of character has been such that he's made many people forget that he is still human and does still experience the same emotions as other sportsmen and women.
Of course, steely nerves and a cool temperament are part of his character - he wouldn't have won 20 Grand Slams if they weren't.
Whenever milestones are on the line, there's an added element to contend with and the feat facing Federer isn't exactly small.
Nerves?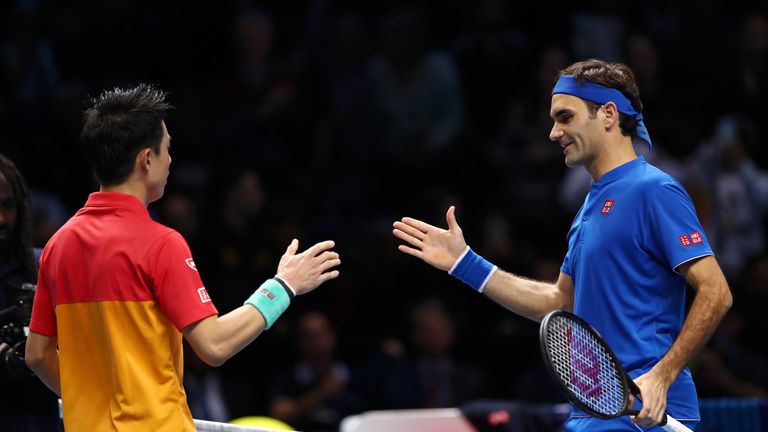 Federer's tournament started with a loss to Kei Nishikori and it was a defeat that included no fewer than 34 unforced errors.
In the aftermath, on Sky Sports, Annabel Croft and Greg Rusedski discussed the topic of nerves with host Marcus Buckland.
"Even though he won in Basel and he had a fantastic match against Novak Djokovic [in Paris] I still feel that lurking beneath the surface are these nerves and jitters," said Croft on the opening Sunday.
"Even in the interview with you Marcus [Buckland] on Friday, he did talk about nerves, didn't he?
"He was almost covering it up a little bit but it did creep into his conversation about the fact that he said, 'I don't want to feel too nervous but I want to feel a little bit nervous because you want that adrenaline going'."
When it comes to nerves, Rusedski went into detail about the technical impact they can have on Federer's game because of the 37-year-old's style.
"If you look at the way that Federer has played in the last two seasons, there's very little margin for error because he's taking the ball on the rise so, so early," noted Rusedski.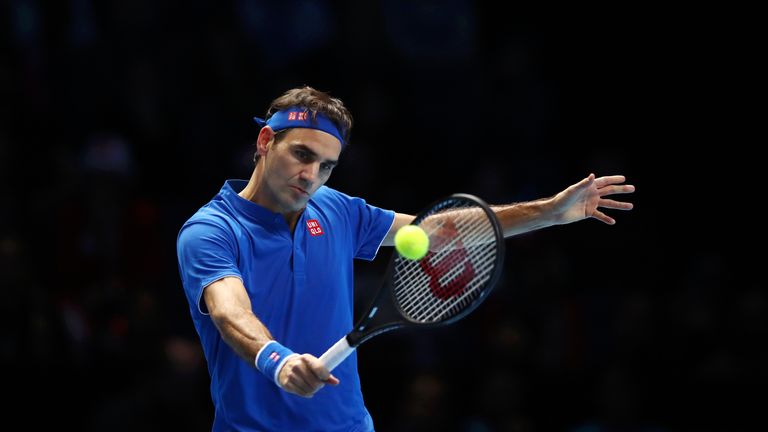 "The timing has to be perfect and, if you doubt yourself fractionally with that technique, you have so little time, you're talking about 0.1 or 0.2 of a second and that makes a difference between staying down or pulling off a shot.
"We've seen Federer shank and mis-hit a lot of balls this second half of the season, which we haven't seen in the last year and half where everything is pretty clean.
"As Annabel says, if you have nerves you are going to have those mis-hits. You need the butterflies as Jimmy Connors says, but you need the right butterflies and he doesn't seem to be having them at the moment."
Injuries...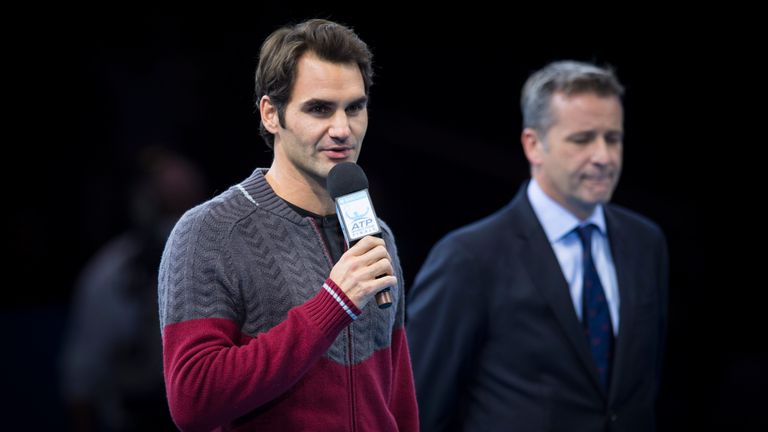 One other influencing factor is injuries and sometimes a bit of bad luck.
First in 2014 a bruising semi-final encounter with Stan Wawrinka inflamed a back injury. The last-four match lasted nearly three hours and caused Federer back spasms the next day.
He was still having treatment during the doubles final at 3:30pm and time ran away from him. Instead of playing on court, he stepped out and announced to the crowd that he was unable to take part in the duel against Novak Djokovic.
Injury reared its head again in 2016, and Federer didn't qualify for the competition. That ended a run of 14 consecutive appearances and, in the end, he finished the year end rankings in 16th.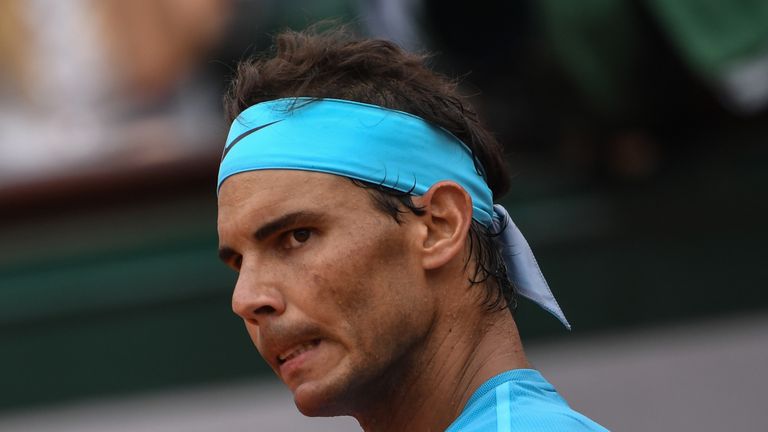 When it comes to the tournament as a whole, injuries are often part of the narrative, given its position in the calendar.
This year both Nadal and Juan Martin del Potro weren't able to take to the court and last year Nadal took himself out of the competition on the Monday evening.
For players, if a more prolonged recovery period is required, then they have to be sensible and sacrifice a place, and a potential title, for the good of the following season and another year at the top of the game.
Intensifying competition
Finally, the intensity and level of the competition is one reason that Federer pinpointed when discussing the run prior to this year's tournament.
"I think that it just didn't happen because of my opponents maybe potentially also a little bit…Maybe I wasn't quite dominating the season as well so dominating the field isn't something that comes very easy."
Federer on his ATP Finals run since 2011
"I think that it's really only Novak who can say at this point [before the 2018 tournament], 'If I play as well as I have done the last few months maybe I can also win the World Tour Finals,' but not even that is a given because, especially in the best-of-three-set matches indoors, margins are slimmer so you can slip fast," he said.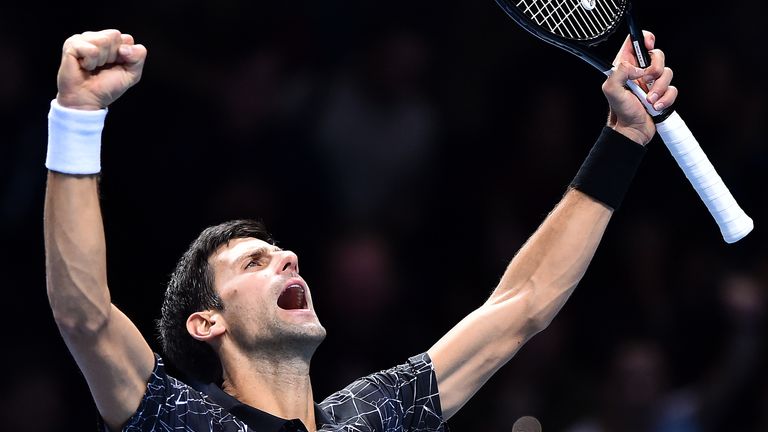 "I've played well since 2011, even though I didn't end up winning the World Tour Finals any more, but I feel like I've done well. I just feel like there was always a couple of guys maybe just a little bit better during that week."
For now, rest and recuperation beckon for Federer, who described his achievements in 2018 season as "historic", before he returns in the new year.
In 12 months' time, the weight of chasing 100 titles may well be off his shoulders and he could arrive in London playing with all of the freedom in the world.
However, there's an awful lot of tennis to be played between now and then...
We have every major tennis event covered from all angles via our website skysports.com/tennis. On the move? Head to our app for mobile devices and iPad, or follow our Twitter account @SkySportsTennis to join in the conversation.