Tennis Expert & Columnist
Rafael Nadal is the undisputed 'King of Clay' after winning his 11th French Open title on Sunday
"He is somebody that dominates points and he wants to dominate the point as quickly as he can"
Last Updated: 11/06/18 12:20pm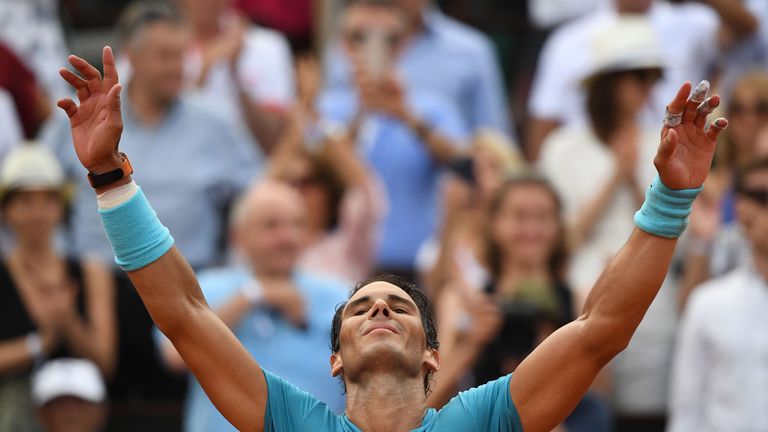 Rafael Nadal is without question the 'King of Clay' but what makes him stand head and shoulders above everybody else? We've asked Mark Petchey for five aspects of his game that make him the best in the business.
WILL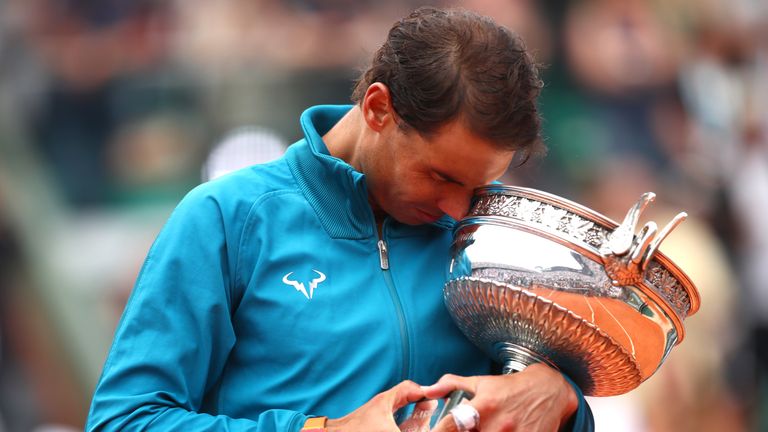 The one thing you have to have that transcends other skills is will; the will to find a way. He's on an incredible run of match wins right now and sets won, but it hasn't always been that way. He's had to dig deep and win matches in five sets.
He also has a willingness to improve. I've heard a few people say that the competition isn't as strong at the moment, but I completely disagree. I feel that the other guys at their peak can give him a run for his money. But when I look at his numbers for Roland Garros last year and actually some of them so far in 2018, he's hitting the ball faster off the ground, returning quicker, serving bigger, and he's actually making the others look worse than they actually are.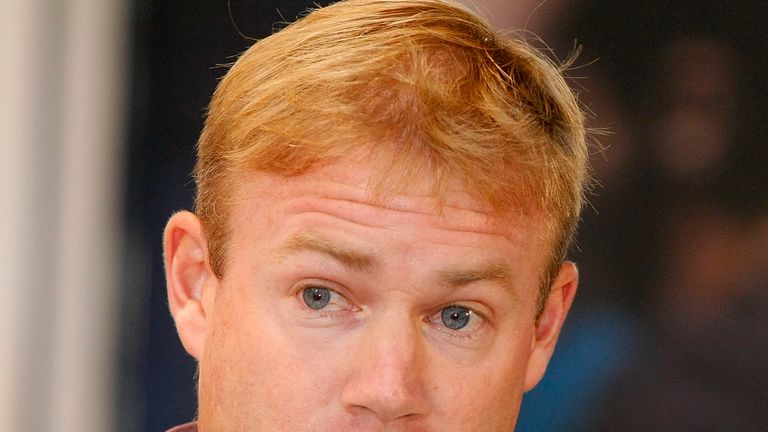 The big question is, if you were to formulate a plan to try and beat him right now, I don't think there is one that exists.
Mark Petchey on Rafael Nadal
So his willingness to improve and be an even better player than when he burst on to the scene and won his first French Open title in 2005 is also a significant factor.
Also, his willingness to face up to adversity and be humble enough to admit that he wasn't where he needed to be back in 2015, when he was obviously struggling and willing to go back where he needed to go to figure out his best tennis, so I think that was obviously a huge part of why he's dominating again.
DECISIONS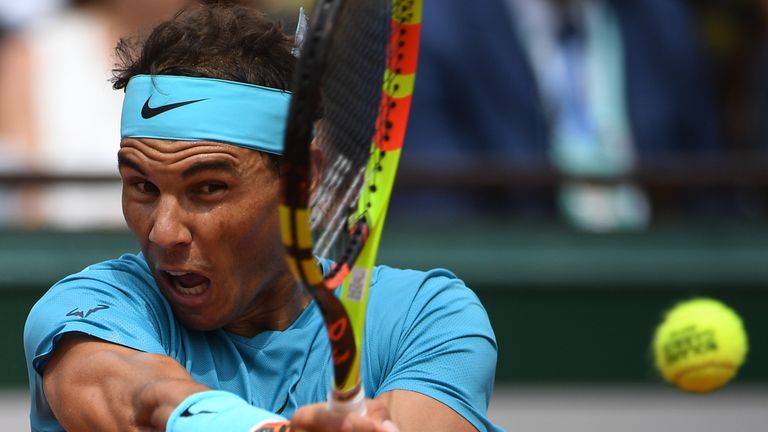 Getting Carlos Moya involved has been significant and the little change to his racket - just having somebody involved with a different voice, with the resume that he's had, has made a massive difference.
Moya has contributed to his dominance. He has helped Rafa's serve in that he is going for more on his first serve and getting a lot more free points. There are also far more unreturned serves than there ever were in the past, even on clay, so from that point of view he is serving better and shortening the points.
At this stage of his career the shorter the points he can make and win - which he was best at Roland Garros last year between nought and five shots - is clearly going to extend his career and make him an even tougher player to beat.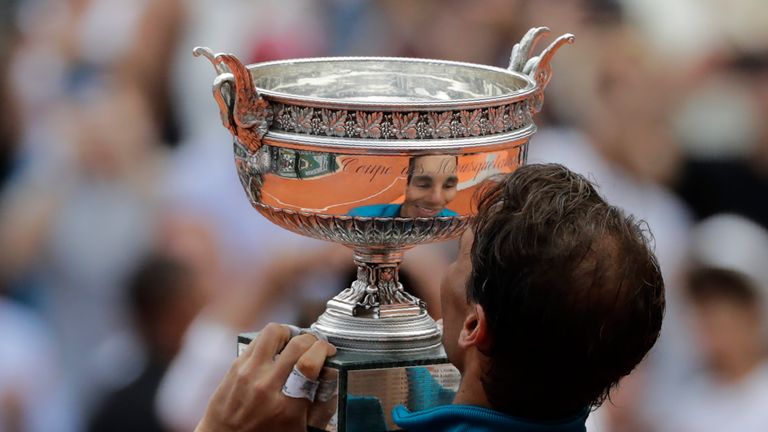 Carlos has also been far more willing to tell Rafa he needs to hit his backhand as his first shot off his first serve and to go for it more, so he's far more central on the court now and he's hurting you with his backhand and his forehand - there's no safe zone.
Andy Murray and Novak Djokovic were able to counter the cross-court forehand with their double-handers when Rafa was looking to run around it.
Carlos has made a huge change to his mindset with his backhand and, I would say, underlining to Rafa just how good that shot is anyway. He's flattened it out over the years and made it far more penetrative when you look at the numbers. It's not a rallying shot, it's a finishing shot.
AGGRESSION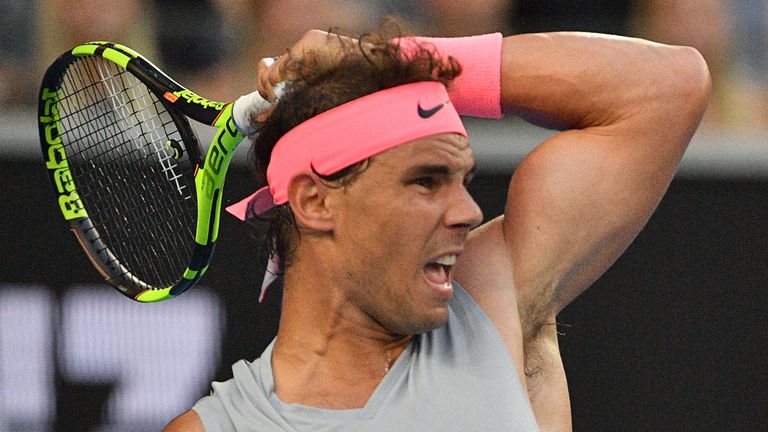 He's an aggressive clay-courter, let's not make any bones about it. He is somebody that dominates points and he wants to dominate the point as quickly as he can.
His ability to hit high returns, get his feet up the court and get his feet on the baseline, and then dominate on the returns has been significant. This year I think he has won more points returning serve than the returners have won themselves - that's just off the charts.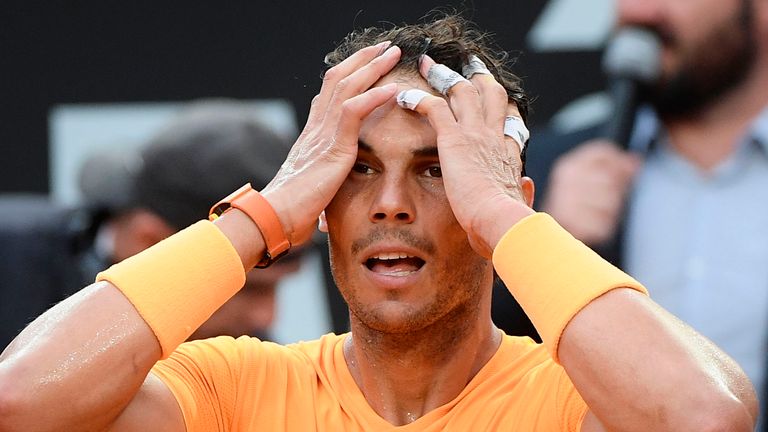 His mindset on the court is huge, but he is the perfect blend. Yes, he's an aggressive clay-courter, but if you do push him and do get him wide he's able off both wings to defend probably better than anyone has been able to off both backhands and forehands.
The big question is, if you were to formulate a plan to try and beat him right now, I don't think there is one that exists.
DEFENCE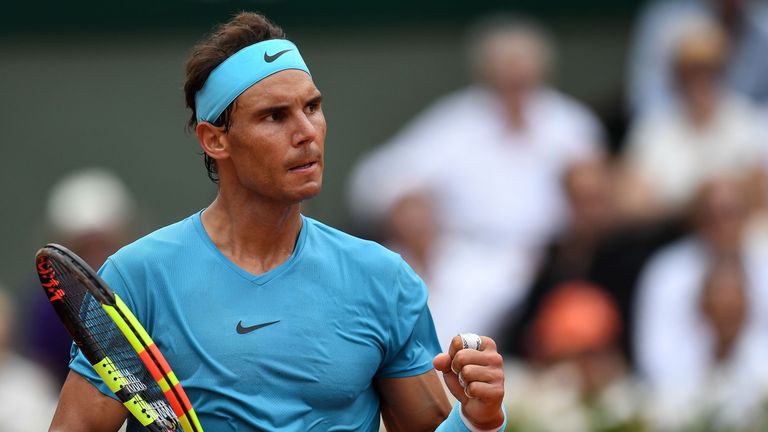 He's an aggressive wall, he's not just a wall. He's a wall when he has to be and that's his default setting if Plan A isn't working. He's able to go there and beat you by just rallying, but he doesn't want to. He'll go out there and try and beat you through winners, which is why you end up going for too much, but if he has to and he's not having a good day, on his bad day he'll just beat you by good length and keeping the balls in court.
So it's not just about you playing great against him, it's about on his bad day, why is he so dominant and consistent? It's because he's still able to go to another place which is also unbeatable and that's a part of defence.
PERSEVERANCE, TEMPERAMENT, PATIENCE, AND STAMINA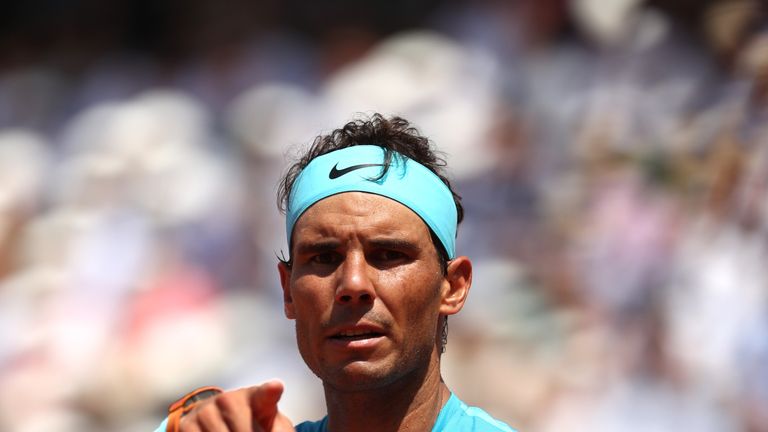 He's great at everything. He'll play you and beat you over five or six hours. His mental stamina, willingness to play every point on its merits, to never-ever give up on a single point, is hugely ingrained.
It's a mental asset that he has, so when you walk out there you just know that he's not going to give you anything.
Is the Spaniard the unstoppable force and the immovable object on clay?
Comment below to get involved in the debate, but please adhere to our House Rules. If you wish to report any comment, simply click on the down arrow next to the offending comment and click 'Report'.
Mark Petchey was speaking to Sky Sports' Raz Mirza. We will return for more tennis coverage from the ATP Tour when we head to Germany for the Gerry Weber Open in Halle, live on Sky Sports Arena from 11am on Monday, 18 June.
Keep up to date with the latest on www.skysports.com/tennis with news, previews, live blogs, reports and expert analysis. On the move? Head to our app for mobile devices and iPad, or follow our Twitter account @SkySportsTennis to join in the conversation.
Never miss the big kick-off or have to deal with interrupted games or low quality streams with a NOW TV Sky Sports Pass this summer. You'll get exclusive coverage of the 147th Open from Carnoustie, The Ryder Cup. England's summer Rugby tour to South Africa, ATP Tour, World Darts Matchplay, and loads more starting from just £7.99. No contract.