Andy Murray's style suits Tomas Berdych, says Mark Petchey
But British No 1 will still do the business
By Mark Petchey
Last Updated: 04/04/15 7:52am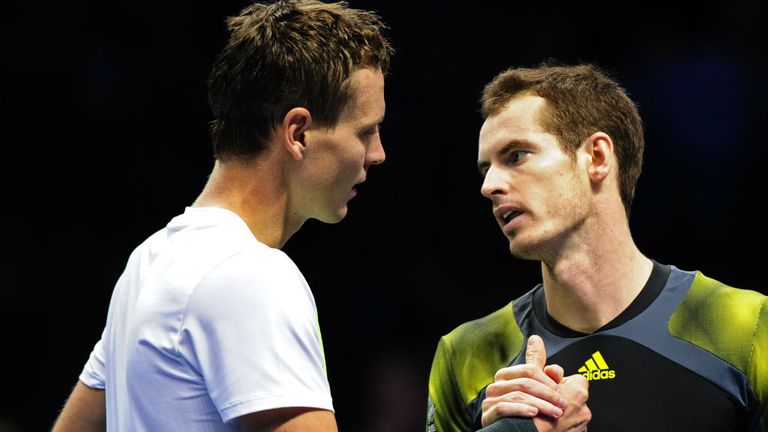 Andy Murray will overcome his losing record against Tomas Berdych in the Miami Open semi-finals, believes Mark Petchey.
The British No 1 faces his Czech counterpart on Friday night, live on Sky Sports, in the final four of the Florida tournament having progressed past Dominic Thiem last time out.
Berdych's big-hitting tactics are a stylistic problem for Murray, believes Petchey, but that won't necessarily decide the outcome of Friday's match.
"Tennis a game of mactch-ups – the way that Murray plays actually suits Berdych," the Sky Sports expert said.
"Tomas' strengths and the way he likes to hit the ball directs into Murray's forehand. Berdych is a very, very powerful striker of the ball so from that perspective this match suits his style of game.
"There's other players that aren't as good as Murray that Berdych would struggle against purely because of the way they play. But the way he picks his shots – and he hits the ball as hard as anybody out there – suits him against Murray.
"I saw him play Roger Federer at the US Open last year and Berdych absolutely crushed the ball, he's got that ability."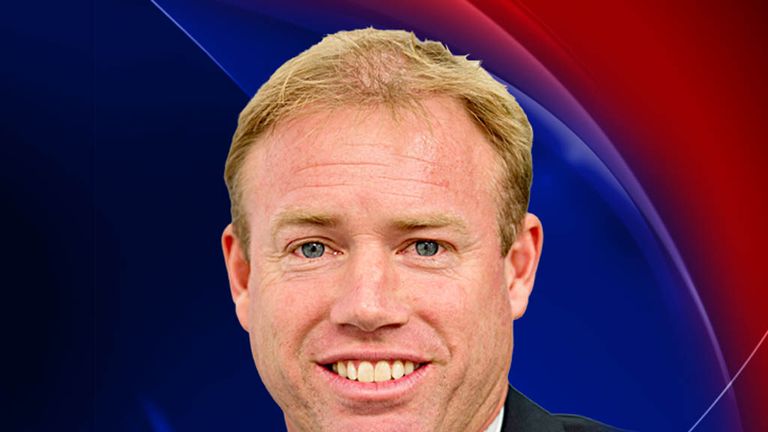 Tennis a game of mactch-ups – the way that Murray plays actually suits Berdych.
Mark Petchey
The world No 9 from the Czech Republic enjoys a 6-5 winning record against his British opponent but Petchey believes Murray will level their head-to-head record in Miami.
"If Berdych can hit the ball with power into areas of the court that doesn't suit Murray, that's how he'll have success," he said. "But we saw Murray counter that game-plan at the Australian Open.
"I'm interested to see how much Berdych wants to come to the net against Andy, I'm not sure that's his best policy on this slow surface. Murray has a better double-hander than Berdych, and is a much better mover.
"Murray has beaten him for the most part in the big matches although Tomas got him on the clay at the French Open. Apart from that, Murray has been able to top him in the most important moments.
"Murray will come through this test – but not without a few scrapes and bruises along the way."
The second semi-final, also live on Sky Sports, pits world No 1 Novak Djokovic against the tournament's dark horse John Isner.
The 6ft 10in American complimented his thunderous serve with improved returns to cause a shock against Kei Nishikori in the last eight, and Petchey believes he must repeat that brilliant showing to test Djokovic.
He said: "If Isner plays like that consistently he won't be far from world No 1! That's the best match Isner has ever played. That performance would definitely have made the guys in the locker room sit up and take notice.
"You can't break the guy so if he continues returning like he did against Nishikori then he will literally be in the world's top five.
"He can definitely give Djokovic a run for his money. It doesn't matter how good Djokovic's returns are if he can't get his racket on Isner's serves. And if Isner hits clean winners down the line, like he did against Nishikori, he will become brutal.
"But Djokovic has a much better serve than Nishikori and I would be surprised to see Isner return the ball in the same way against him."
Watch Andy Murray v Tomas Berdych live on Sky Sports 3 from 6pm on Friday April 3, or follow our live and interactive blog for updates on the Sky Sports website or mobile and tablet devices.