Novak Djokovic's dominance could be threatened by Rafael Nadal in Monte Carlo, says Barry Cowan
By Barry Cowan
Last Updated: 13/04/15 8:59am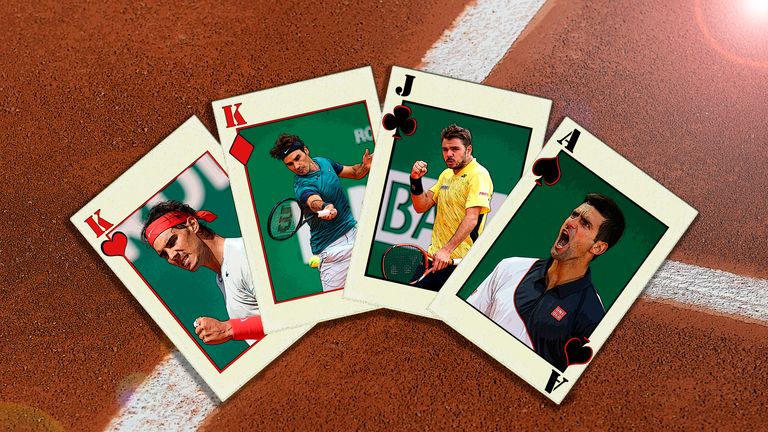 Barry Cowan believes Rafael Nadal can repair his fragile confidence on clay as he answers the five big questions about this week's Monte Carlo Masters.
Is Nadal still the clay king?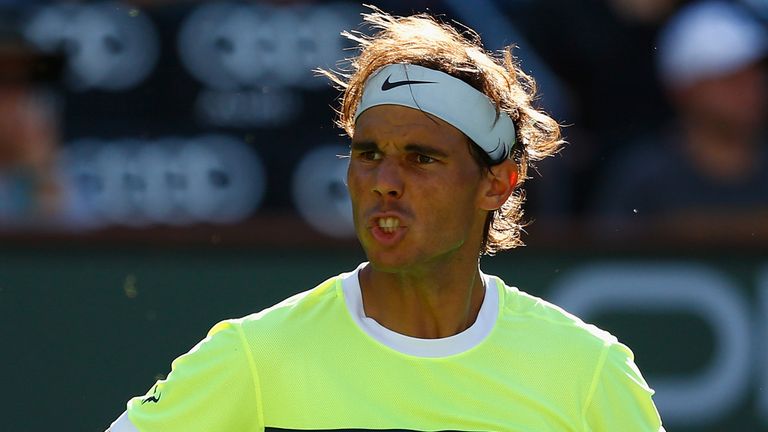 There are a lot of question marks about Rafa. It's a massive week for him. You could arguably say it's his most important week on the clay for eight, nine, 10 years.
I still feel that in terms of his fitness, in terms of his tennis, he's not far off playing his best. Where he is far from his best is his confidence and big match nerves. That's something that he's talked about.
For every bad loss, that only makes it worse, not only his self-belief, but within the locker room where they will see him as more beatable.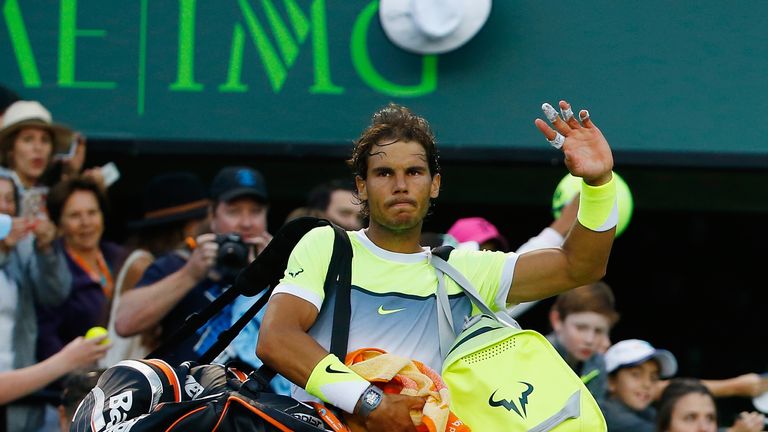 "For every bad loss, that only makes it worse, not only his self-belief, but within the locker room where they will see him as more beatable."
Barry Cowan
This is clay, so it's a total clean slate. Since he's won the French Open, he's only lost one match on clay. Okay, he's only played two tournaments, but in Rafa's mind if he starts off well then that would give him a bit of confidence. But more importantly if he gets through to the quarter-finals, semi-finals, everyone else will be thinking: 'Rafa is back to his best on the clay.' This is where he's going to get his best form back.
In the early rounds, it's a question of how convincing he is. It's not just about scraping through for Nadal. He needs to be playing great tennis, so when we expect him to play Djokovic in the last four, that he's ready to make that step. 
It's not a crisis if he doesn't win this tournament, but for every week that goes by, with Nadal asking the same questions of himself, and with us asking the same questions, it's only going to get harder. But if Rafa is playing his best tennis on clay, then in my opinion there's still only one player that can beat him and that's Novak.
Will Djokovic continue hot streak?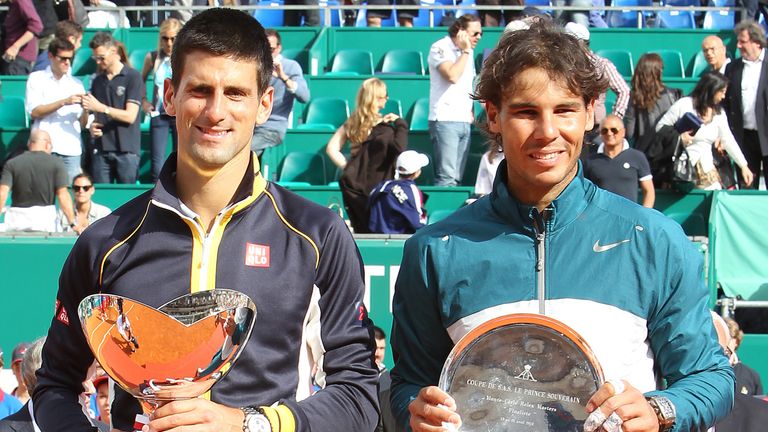 In my mind Djokovic is the player to beat. Obviously he got so close last year to winning the French, but not only is he the best player in the world on hard, but he's the best player in the world on all conditions.
He is definitely the player to be shot at, but with every match that goes by, with every tournament that goes by, the pressure will be ramped up because he's still trying to win something for the first time, which is the French Open.
Monte Carlo is a place he likes, it's a place he's comfortable with because he lives there, and I don't see any reason why he can't win.
For Novak, if he doesn't win this week, that's not going to greatly affect the weeks beyond Monte Carlo - Rome, Madrid and the French Open. 
Is Federer worth a gamble?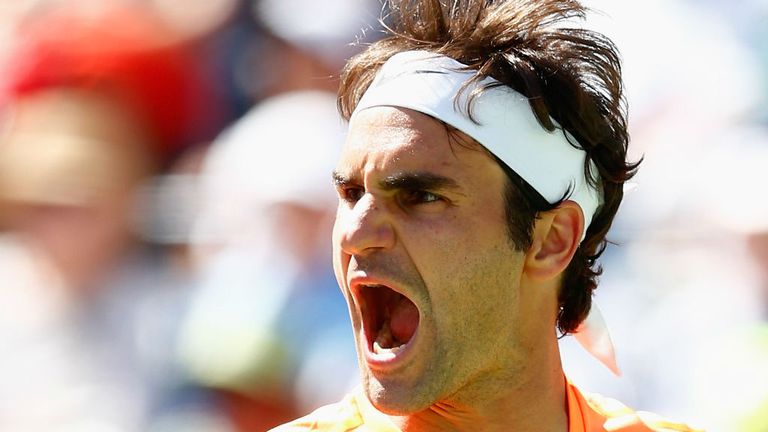 Roger is one of those players that feels so comfortable moving onto any surface from the word go. He finds his groove very early on.
It's his first clay court tournament, but I don't see any reason why he shouldn't hit the ground running.
He's got potentially quite a difficult draw if the real Gael Monfils shows up, and Stan Wawrinka gets back to playing his best tennis.
I think it's fascinating to see Roger's schedule this year. He decided not to play in Miami, he's playing an extra clay court tournament in Istanbul.
He clearly is giving his full focus and attention towards doing well again at the French Open.
Can Stan Wawrinka strike it lucky?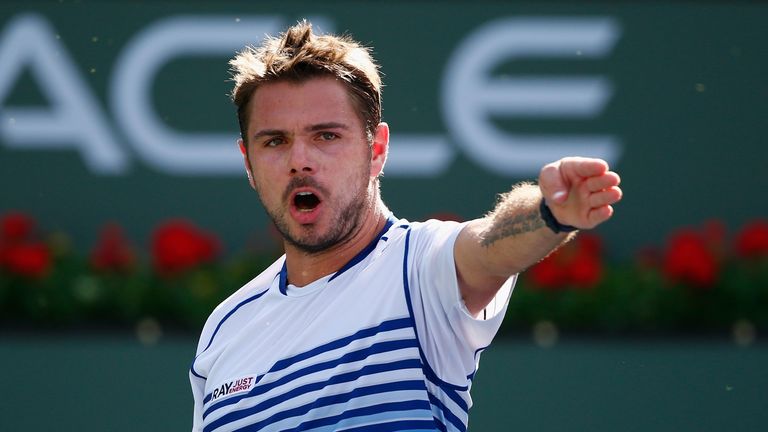 I think with Stan, what we're seeing is when it's on - he's incredible, but when he's off, he can lose to anyone.
That is not the case of other established players in the top 10. The likes of Djokovic, Nadal, Andy Murray, Federer, Tomas Berdych and Milos Raonic.
Over the last 14 months, he's proving a very difficult player to predict. As things stand, he performed poorly at Indian Wells and Miami.
Who's to say that he cannot come out, the confidence will return, and he can play great tennis again and win the tournament.
But he could also very easily lose his first match to Juan Monaco. Because again Monaco has been playing well.
In betting terms, he's one player you want to steer clear of, because of how unpredictable he is. 
Will a young ace emerge?
I'm really looking forward to seeing Dominic Thiem play. What he achieved in Miami when he played so well, particularly in that match with Murray, that's not a one-off. He's only going to benefit from that experience and clay - you could certainly make a case that it's his best surface.
It could be Rafael Nadal against Dominic Thiem in the second round, wow. Rafa is not going to be sitting at the top of the world and if he's going to lose, it's more likely to happen against Thiem, who is young, doesn't necessarily have the baggage of losing to Rafa on 10 times out of 10.
Thiem would be the one player, outside the seeds, who is the wild card, is the player that you are entering the unknown with. He could really take off and we could see him in the last four. Maybe not in Monte Carlo, because you would never bet against Rafa beating him, but certainly in Rome or Madrid, if it's a kind draw and one of the top players loses early.
And the big winner is...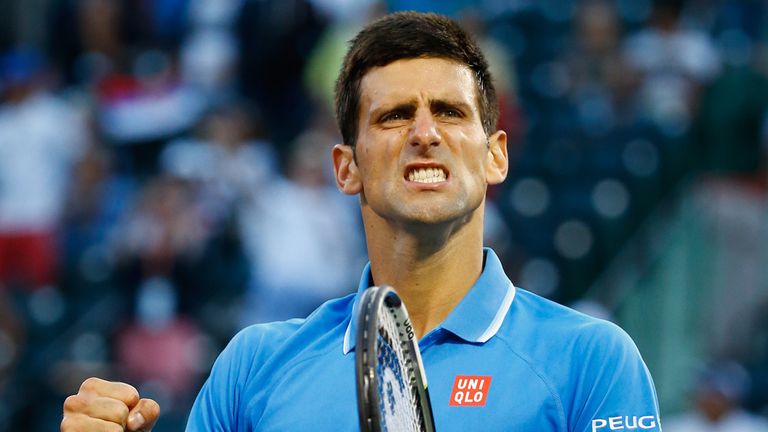 I've got to go with Djokovic. I think this will probably be a little too early for Rafa, but I don't share in the doom and gloom for him. I think Nadal will be there or thereabouts come the end, but it's the first clay court tournament, Novak has won Indian Wells and Miami, and that is why I'm going for Djokovic.
We saw him last weekend in that great final with Andy Murray in Miami. Would Novak have won that match if he hadn't won the Australian and Indian Wells? I would probably say no. But when you've won so many big matches recently, when the going gets tough, you only feel the match is going to go one way.
At the moment for Novak, on any surface, he only thinks the match is going to go in his favour, but if it isn't Novak, then it will be Rafa.
You can watch the Monte Carlo Masters on Monday, starting at 9.30am on Sky Sports 3.