Tennis Expert & Columnist
Andy Murray's consistency key to his future, says Barry Cowan
Last Updated: 09/06/15 5:11pm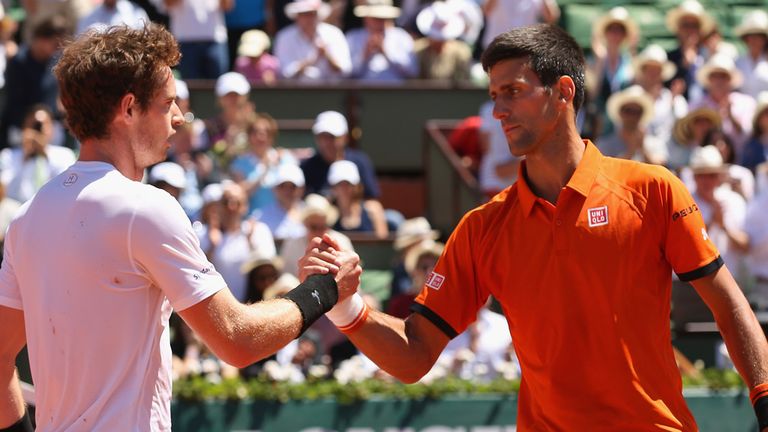 Andy Murray can emerge as the closest threat to Novak Djokovic in the world rankings, says Barry Cowan.
The British No 1 will take plenty of positives from his clay court campaign, despite being edged out by Djokovic in the semi-finals of the French Open.
A run of 15 straight wins on the red dirt saw Murray collect titles in Munich and Madrid, while he claimed an impressive quarter-final win over David Ferrer in Paris, his first ever on the surface.
World No 1 Djokovic remains well ahead of the chasing pack, even after defeat in Sunday's final against Stanislas Wawrinka, but Murray is within striking distance of Roger Federer at No 2.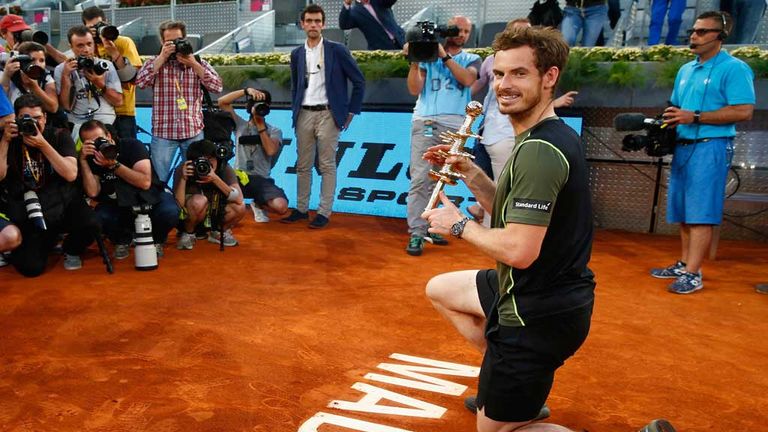 Sky Sports expert Barry Cowan believes Murray has made telling improvements to his clay court game and can now match the top players on any surface.
"There is a little bit more of a shift in terms of the players," he told Sky Sports. 
"Going to Wimbledon and the US Open, you would still put the big four (Djokovic, Federer, Murray and Nadal) as the likely candidates to win a Grand Slam. But there are a few more surprises and where Andy and Novak have been so impressive, is that they have moved their games forward in terms of their styles of play.
"That is certainly why Djokovic has had so much success against Rafa and it was also why Andy was able to beat Rafa in Madrid. It's really encouraging for Andy moving forward.
"I've always felt that he could become a great clay-courter. It's not as if before this year he was a bad clay-courter.
"He's had some very good performances without getting the big wins. He's also had some very good runs, twice at the French Open.
"I think the real shift is in his mentality. He believes he's as good on the clay as he is on the other surfaces. Talk is cheap sometimes. You are only able to get that confirmation when you can do it under pressure and he has done that."
Wimbledon
Federer suffered a quarter-final defeat at the hands of Davis Cup team-mate Wawrinka, who has propelled himself to No 4 in the latest standings following his superb run at Roland Garros.
With the grass court season approaching, Federer and Murray will be determined to regain the Wimbledon trophy and Cowan is expecting an interesting shootout as the battle for ranking points continues.
"It's very, very difficult for Roger to beat the very best on slow courts, but now he is entering his best period," said Cowan.
Incredibly exciting times lie ahead. He (Murray) is definitely ready for another assault on the Wimbledon title. Less people can beat him on grass than can beat him on clay.
Barry Cowan
"I said the same thing last year when he lost to Ernests Gulbis at the French. He's got Wimbledon and he will be there and thereabouts, that's for sure, because of the great attacking tennis that he's played. He certainly will be aided more on the grass."
The burden of British expectation will again be on Murray's shoulders, but Cowan is confident he can carry his impressive form onto the courts at the All England Club.
He said: "Incredibly exciting times lie ahead. He is definitely ready for another assault on the Wimbledon title. Less people can beat him on grass than can beat him on clay.
"His consistency has been exceptional. That is why he has been the second best player this year.
"The toughest one was trying to do it for the first time, which he's done. He can handle it. Of course there is always a lot of pressure on his shoulders, but I've consistently said that there is more pressure from Andy himself. He will expect great things from himself, not just at Wimbledon, but for the rest of the year."