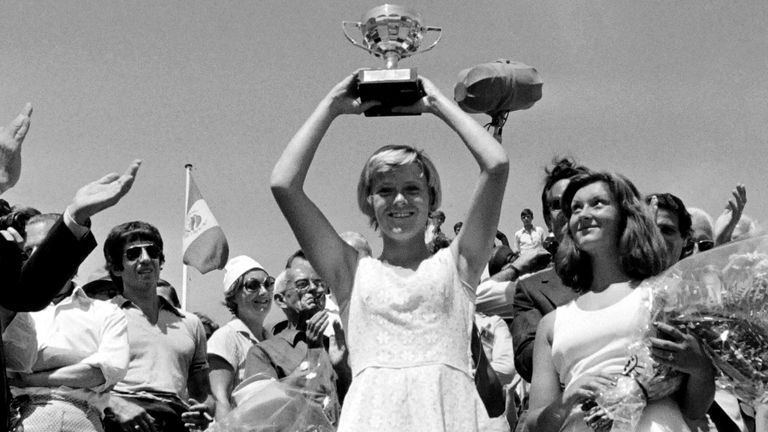 A brief look at the modern history of the French Open makes for difficult reading for British tennis aficionados, but leaf further back through the annals and a proud heritage soon appears.
Thirty-two titles have been carried back over the Channel in the 124 years the tournament has been in existence and although the last of those were Sue Barker's women's singles triumph in 1976 and John Lloyd's mixed doubles victory in 1982, prior to that Britain enjoyed purple patches in the 1930s, 1950s and 1960s.
Britain actually won the inaugural men's singles title all the way back in 1891, when H Briggs (his Christian name is unknown) defeated P Baigneres (name again unknown) 6-3 6-2, and the great Fred Perry followed that up by winning in 1935.
That was the last British men's singles winner, but what the gents lacked, the ladies more than made up for.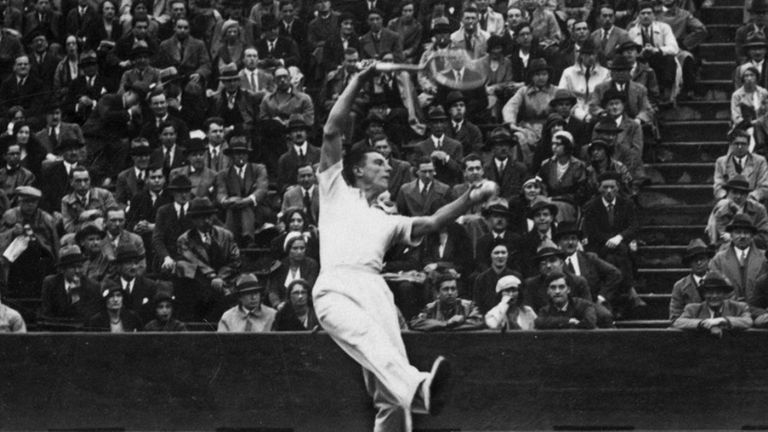 Margaret Scriven Vivian won back-to-back titles in 1933 and 1934, before Angela Mortimer Barrett, Shirley Bloomer Brasher, Christine Truman Janes and Ann Haydon Jones handed Britain four women's singles title in seven years in a golden era from 1955 to 1961.
Haydon Jones returned to win her second and Britain's ninth singles title in 1966, but it would be 10 more years before Barker delivered another singles victory.
However, the Union Jack still flew over Roland Garros in the intervening years courtesy of doubles titles, although once again, it was the women who earned the honours.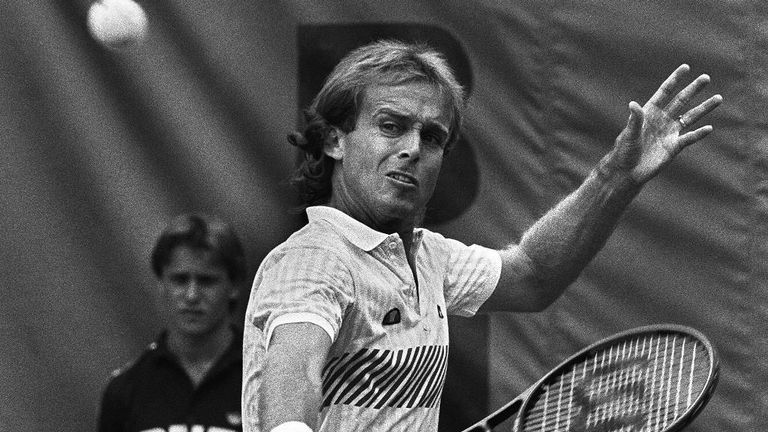 Perry and Pat Hughes won the men's doubles in 1933, yet their lone victory paled in comparison to the 12 women's doubles titles won between 1928 and 1973.
There has also been consierable success in the mixed doubles, with Lloyd's triumph alongside Australia's Wendy Turnbull being preceded by eight other British wins, six of which came in quickfire succession 1928-1936 at a time in which Britain were among the kings and queens of clay.
British winners at the French Open
Men's singles 
1891: H Briggs
1935: Fred Perry
Women's singles 
1933: Margaret Scriven Vivian
1934: Margaret Scriven Vivian
1955: Angela Mortimer Barrett
1957: Shirley Bloomer Brasher
1959: Christine Truman Janes
1961: Ann Haydon Jones
1966: Ann Haydon Jones
*Start of the Open era
1976: Sue Barker
Men's doubles
1933: Pat Hughes and Fred Perry
Women's doubles
1928: Phoebe Holcroft Watson and Eileen Bennett Whittingstall
1931: Eileen Bennett Whittingstall and Betty Nuthall Shoemaker
1935: Margaret Scriven Vivian and Kay Stammers
1936: Billie Yorke and France's Simonne Mathieu
1937: Billie Yorke and France's Simonne Mathieu
1938: Billie Yorke and France's Simonne Mathieu
1956: Angela Buxton and USA's Althea Gibson
1957: Shirley Bloomer Brasher and USA's Darlene Hard
1963: Ann Haydon Jones and SA's Renee Schuurman Haygarth
1968: Ann Haydon Jones and France's Francoise Durr
1969: Ann Haydon Jones and France's Francoise Durr
1973: Virginia Wade and Australia's Margaret Court
Mixed doubles
1928: Eileen Bennett and France's Henri Cochet
1929: Eileen Bennett and France's Henri Cochet
1931: Betty Nuthall Shoemaker and South Africa's Pat Spence
1932: Betty Nuthall and Fred Perry
1933: Margaret Scriven Vivian and Australia's Jack Crawford
1936: Billie Yorke and France's Marcel Bernard
1958: Shirley Bloomer Brasher and Italy's Nicola Pietrangeli
1959: William Knight and Mexico's Yola Ramirez Ochoa
1982: John Lloyd and Australia's Wemdy Turnbull