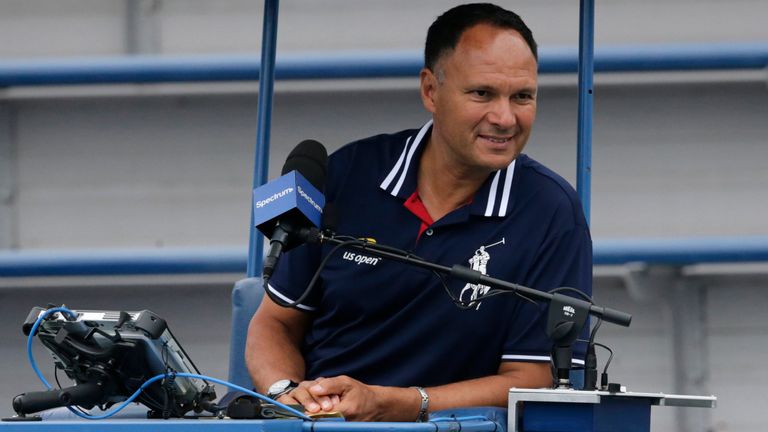 Umpire Mohamed Lahyani has been suspended from his next two scheduled tournaments after he tried to encourage Nick Kyrgios during a match at the US Open.
Lahyani took the unusual step of climbing down from his chair and having a lengthy chat with the Australian during his second-round match against Pierre-Hugues Herbert.
Kyrgios was appaerently showing little effort as he trailed by a set and 3-0 down, and the umpire was heard to say: "I want to help you. You are great for tennis. I know this is not you."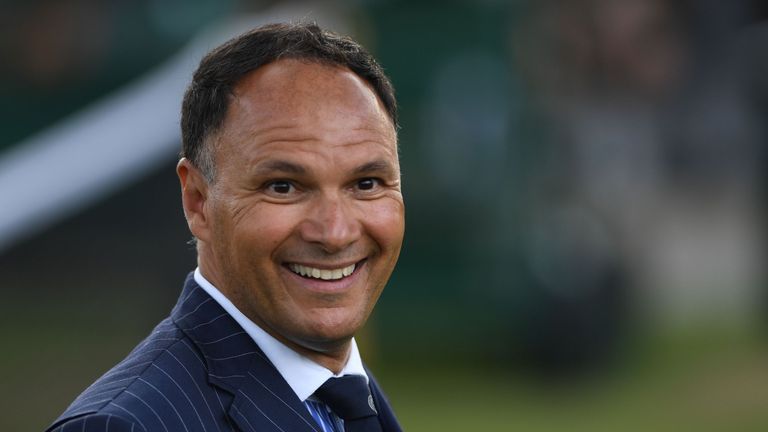 Kyrgios went on to turn the match around, and an annoyed Herbert claimed afterwards he felt Lahyani had overstepped the mark - sentiments which were echoed by the likes of Roger Federer.
US Open officials decided that, while Lahyani "went beyond protocol" in his actions, the umpire could continue in the chair for the rest of the tournament, while stressing he should "adhere to proper protocols".
However, governing body ATP has now conducted its own internal review, and confirmed in a statement that Lahyani, one of seven full-time umpires on the tour, has been suspended from the next two scheduled events - the China Open in Beijing and the Rolex Shanghai Masters.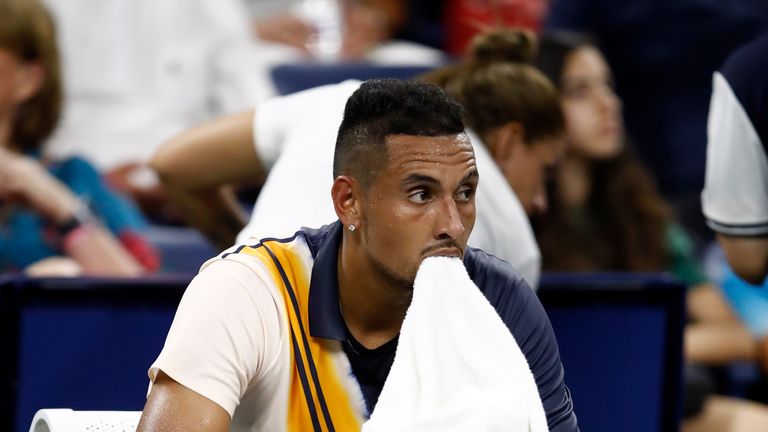 The statement read: "Lahyani's actions in the match were deemed to have compromised the impartiality that is required of an official.
"Lahyani will return to work at the Intrum Stockholm Open in October.
"Despite the incident taking place at the US Open, under the jurisdiction of the United States Tennis Association, the incident was still subject to ATP disciplinary action due to Lahyani's position as a full-time ATP employee and the high standards the ATP requires of its chair umpires, regardless of the event to which he or she is assigned, in order to maintain the integrity of the tour."
ATP executive vice-president of rules and competition Gayle David Bradshaw described Lahyani as a "world-class and highly-respected official", but stressed "his actions during the match crossed a line that compromised his own impartiality as a chair umpire".
Bradshaw continued in a statement: "Although well-intended, his actions were regrettable and cannot go without disciplinary action on our own tour.
"We know that he will learn from this experience and we look forward to welcoming him back in October."
We have every major tennis event covered from all angles via our website skysports.com/tennis. On the move? Head to our app for mobile devices and iPad, or follow our Twitter account @SkySportsTennis to join in the conversation.
Tennis is back on Sky Sports screens with the Laver Cup in September while we will also have coverage of the ATP Finals in November with every match live on Sky Sports.