Novak Djokovic says mental toughness helped him beat Roger Federer at US Open
Last Updated: 14/09/15 6:11am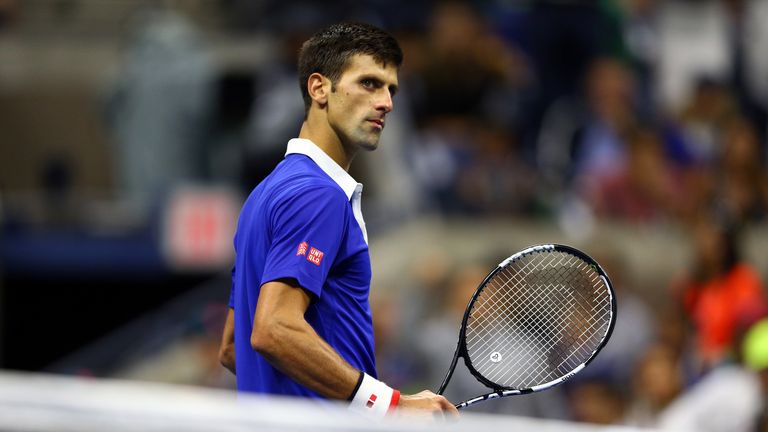 Novak Djokovic said mental toughness was key in helping him come through against Roger Federer and a hostile home crowd to claim his second US Open title.
The world No 1 was forced to show his iron-will to defeat the five-time winner at Flushing Meadows 6-4 5-7 6-4 6-4 in three hours and 20 minutes.
Success in New York gave Djokovic three of the year's four Grand Slam titles with a loss to Stan Wawrinka in the French Open final his only blemish.
"It's been an incredible season. Next to 2011 probably the best season of my life," said Djokovic, who won the same three major titles in 2011. "But I'm enjoying this year more than any previous one because I'm a husband and I'm a father and that makes it even more sweeter.
"I love this sport."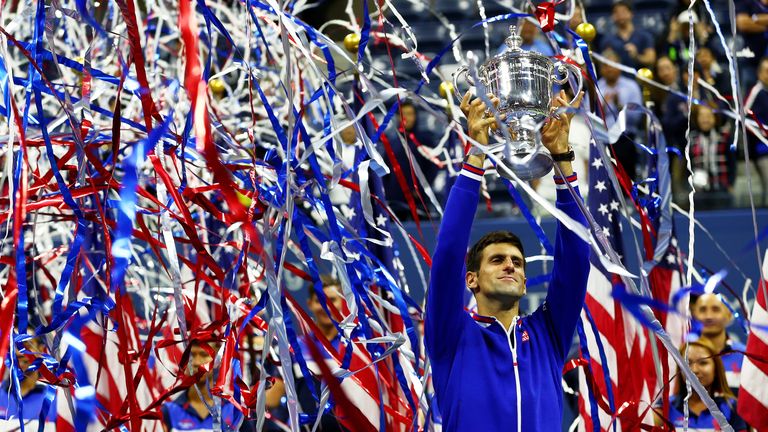 Later, the top seed was asked by Sky Sports presenter Marcus Buckland what was key to his victory.
"Just believing - trying to stay mentally tough," said the Serb, who collected his 10th career major. "I don't think there was a single point in the match when I could entirely relax even when I was 5-2 up the fourth and serving for the match.
"I thought 15-0 and a couple of good serves, but Roger kept pushing and kept making me play an extra shot.
"He has a lot of variety in his game, slices and coming to the net - I knew he was going to play like that - but one thing is to prepare while the other to actually experience it on the court.
"It's so difficult to play against Roger Federer in finals of Grand Slams but you know against one of my biggest rivals it's a great achievement and a great win. I will try to enjoy it now.
"It was very noisy this year with the roof construction. Look, that's what the US Open is famous for. Every Grand Slam has something unique about it. It was an amazing match."