Tennis Expert & Columnist
Wimbledon 2015: Barry Cowan analyses the men's semi-finals and women's final
Last Updated: 10/07/15 3:34pm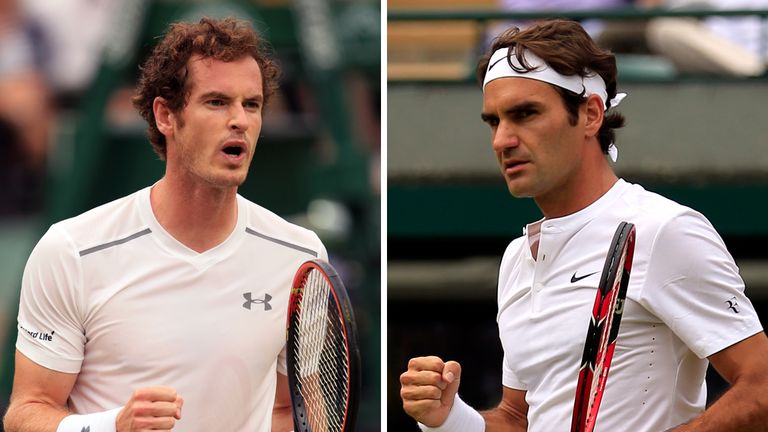 Andy Murray v Roger Federer, Novak Djokovic v Richard Gasquet and Serena Williams v Garbine Muguruza have been analysed by Barry Cowan.
Wimbledon's two men's semi-finals on Friday and the women's final on Sunday have been broken down by our Sky Sports expert.
Andy Murray v Roger Federer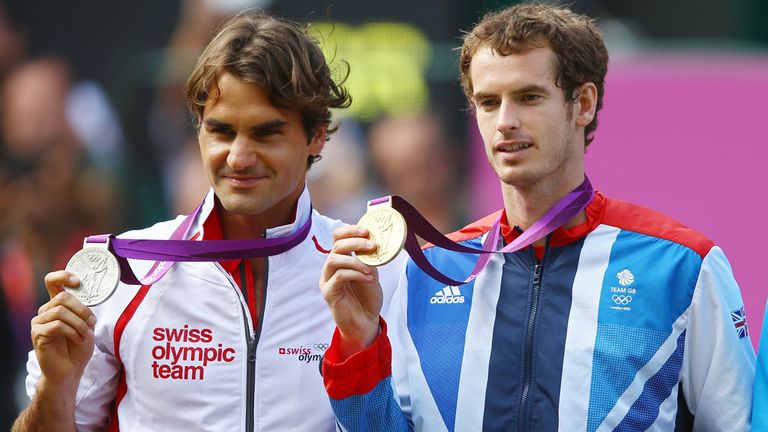 Cowan said: I have it 51-49 in Murray's favour because I picked Murray at the start. Their most recent meeting at the O2 is one Roger will most certainly remember. Andy will want to forget it, because he is a different player now.
The longer the match goes on, the more I would favour Andy. Once they get into longer rallies that's where he is better. The more shots that Federer has to hit, the harder it becomes for him, but Federer is likely to come out all guns blazing, take the attack to Murray.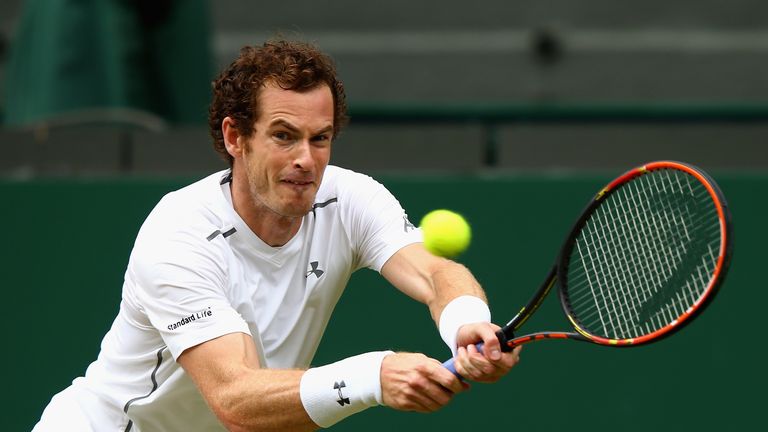 The longer the match goes on, the more I would favour Andy. Once they get into longer rallies that's where he is better. The more shots that Federer has to hit, the harder it becomes for him
Barry Cowan
If Federer serves as well as he has been doing, it doesn't matter how well Murray returns. For Roger, he has to start well and it's more important for him to make the first move than Andy.
Roger is going to attack Murray and, with the second serve, he is going to come forwards. If Andy can hit a couple of lobs at crucial stages, whether early on or at a break point, that might put a bit of doubt into Federer's mind so I think that's a key shot for Andy.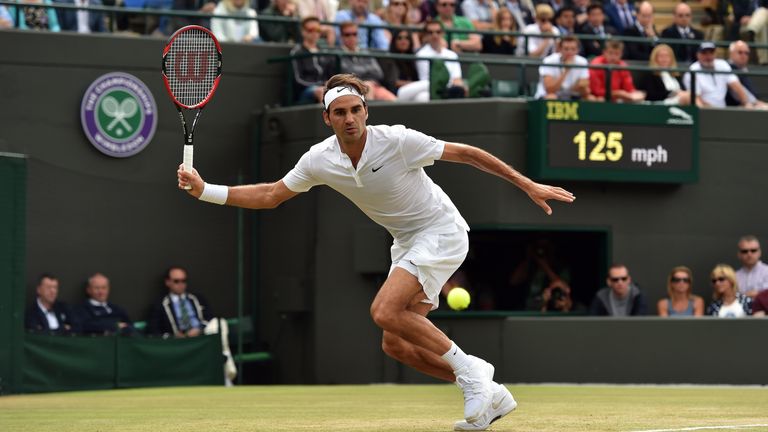 Murray also has to serve well - if he's serving at 50 per cent don't think he will win, but if he serves at 60 per cent then he has a huge shot. Roger always serves well and is going to hit well off both sides, for Murray it's more about whether he can bring his very best tennis.
Andy has been immense so far. I was so impressed with his win over Ivo Karlovic. If Murray played average or even good tennis he would have lost, I thought it was almost a 9.5 out of 10 from him. He has looked comfortable and had a real swagger, he's definitely in a different place now to this time last year before his quarter-final against Grigor Dimitrov.
Now we are at a stage where, probably for the first time, both players are playing an opponent where if they don't play their best they can lose.
Novak Djokovic v Richard Gasquet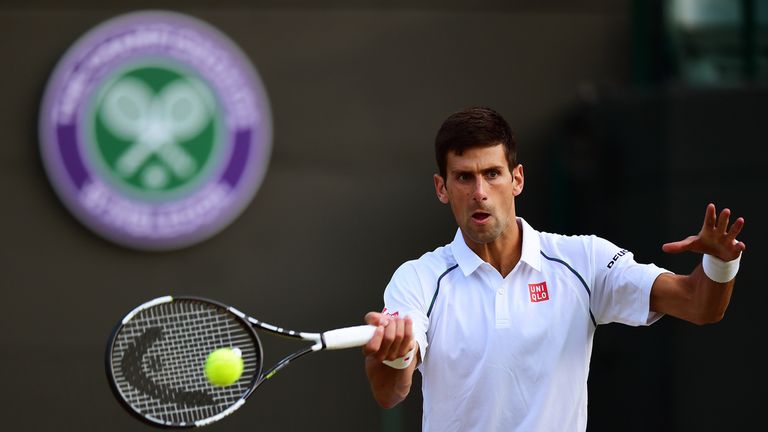 Cowan said: If Gasquet plays like he did on Wednesday, he has a chance to take a set. If he is as aggressive as he was against Stan Wawrinka then he can go out and play with a bit of freedom but if he plays like he has done in a few of his meetings with Djokovic then there is only going to be one result.
He can't expect to rally from the back, he has to take risks, come in and try to rush Djokovic, but taking that all into account I don't think Gasquet, even if he is aggressive, is taking more than one set.
He is not going to beat Djokovic at his own game. Look at who Novak has struggled against in this tournament; Kevin Anderson. He was down two sets to love and Kevin was playing aggressive tennis - it's going to be who plays the most aggressively over the next couple of days that will become men's champion.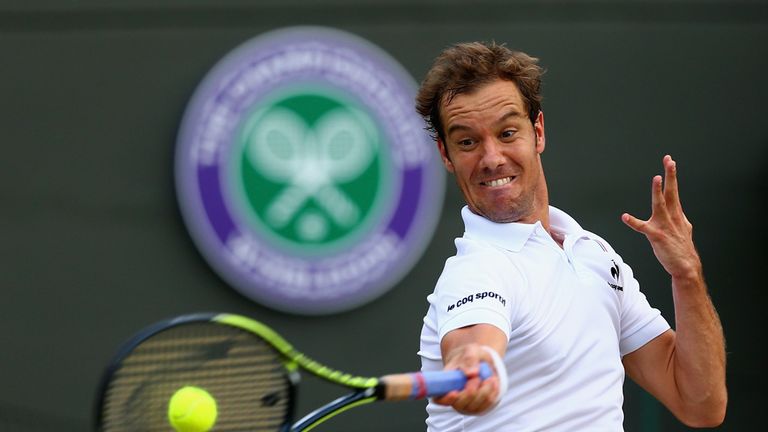 Djokovic will be delighted to face Gasquet rather than Wawrinka. I haven't been convinced about Stan throughout the tournament, he hasn't been on my list to be champion because I felt all along that he needs time to be able to hit his big backhand and forehand and you don't get that as much at Wimbledon.
What we won't know about Djokovic until Sunday, when I think he gets to the final, is how much that loss at the French Open has affected him. When it's Federer or Murray we will be able to find out whether he has been able to put that loss behind him. He probably hasn't been at his best but that's Novak in a nutshell, he often plays his best tennis when he needs to play his best.
Serena Williams v Garbine Muguruza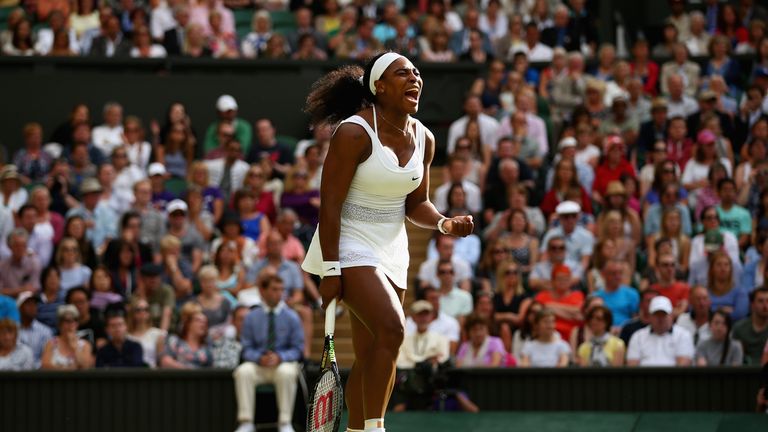 Cowan said: I think it's good for the final that Muguruza won. Serena is going to find overpowering her difficult.
I thought Muguruza was impressive mentally in the way she regrouped after letting the lead slip in that second set and coming back to play the way she did in the third. It's a bit of the unknown for her now, we know Serena is going to play well, but how is Muguruza going to cope? 
She knows she can beat Serena and importantly Serena knows she can beat her. There won't be the same swagger from Serena on Saturday but still she has shown throughout this tournament that even at 75 per cent she will probably be too good for everyone else.