Mohamed Diame says he could leave Newcastle this summer as he continues to wait for the club to trigger a one-year contract extension.
Diame, whose current deal expires at the end of the season, needs to make two more starts this term to trigger a one-year extension but has only been selected from the start twice by manager Rafa Benitez since January 2.
The 31-year-old former Senegal international midfielder says he is trying to enjoy each game as if it were his last for the Magpies.
"I'm trying to enjoy the games as much as I can, because it could be the last one. I'm just trying to enjoy - that's it. Then we'll see what will happen," Diame said.
"I've always said I'm happy here playing for this club and these fans. But this is football, and you have to deal with it.
"If I stay, I will be happy, and if I don't stay, I will be happy somewhere else. That's it.
"The situation is still the same: I need two more starts to get one extra year."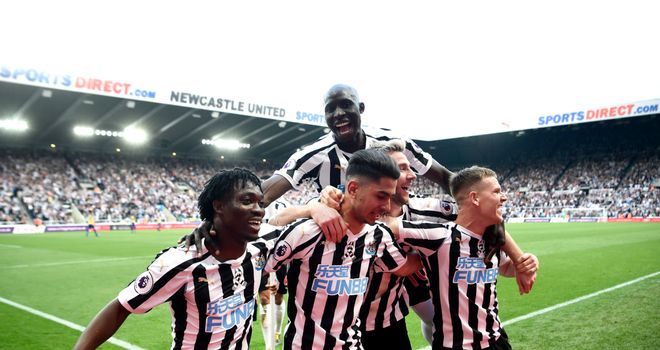 Diame says he wanted a two-year contract from Newcastle but his request was denied due to the club's reluctance to hand multiple-year deals to players over the age of 30.
"I spoke with the club and when we were talking about my contract, I asked for two years, and they don't want that," he said.
"It's difficult to get an extension when you are over 30 here. It's not a problem for me; it's football and part of the job.
"If I get the opportunity to stay, I will stay. And, if not, I will go somewhere else and enjoy my football."