WWE SmackDown: Was Samoa Joe fired by general manager Paige?
Last Updated: 03/10/18 7:12am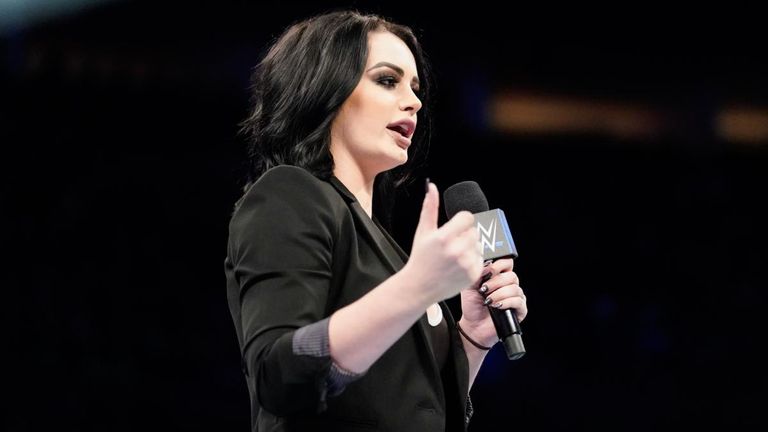 Samoa Joe faced action from SmackDown general manager Paige for visiting AJ Styles' house on last week's show.
Paige was in the ring and expressed her disgust that Joe had stooped so low, confirming that trespassing charges had been pressed and Styles' family had not been harmed.
The message from the general manager was that the company had decided to fire Joe but that Styles begged her not to because he wanted to "hand out the punishment" to his nemesis.
Which means the match between the two - which has become intensely personal but is also for the WWE championship - will take place at Super Show-Down, live on Sky Sports Box Office on Saturday morning.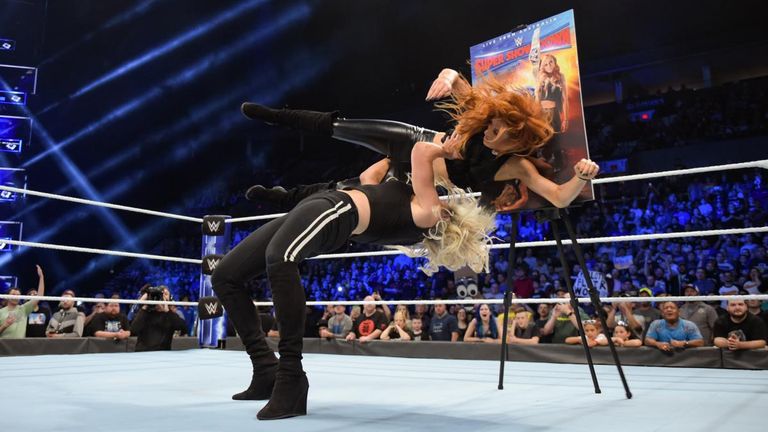 Flair gets revenge on Lynch
Becky Lynch revealed her 'Show-Down Surprise' for Charlotte Flair - a poster for the event redesigned to include a picture of her with her foot on Flair following the beatdown which took place last week.
Lynch's argument was that Flair continues to get the spotlight despite no longer being the champion, a privilege which is denied to her even though she holds the belt.
It was more provocation than the Queen could take, and so she stormed the ring and laid Lynch low with a release suplex into the poster - stand and all - and a Figure Four leglock off the ring apron.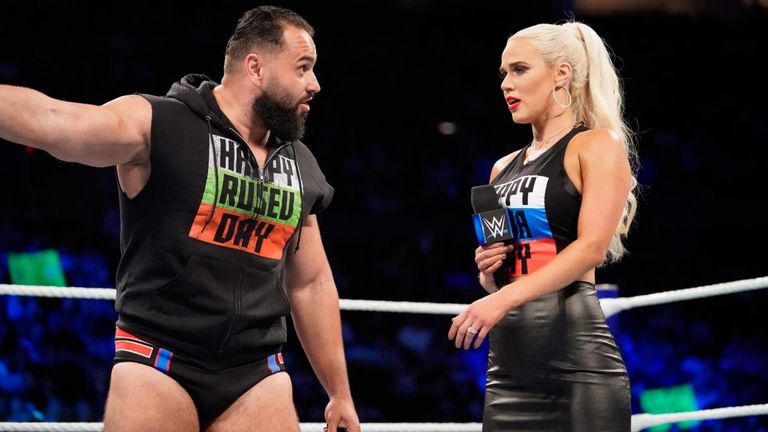 English presents new Milwaukee evidence
The rift between Rusev and Aiden English approached new depths this week as the latter played a video on SmackDown which appeared to confirm everyone's worst suspicions about the "night in Milwaukee" involving him and Rusev's wife Lana.
The clip showed Lana entering English's hotel room and telling him "I want you" before it was stopped.
Lana protested her innocence to her husband, whose rage took over as he sprinted from the ring after his former tag-team partner, who beat a hasty retreat.