WWE's Evolution faction to reunite at SmackDown 1000, live on Sky Sports
Last Updated: 29/09/18 10:18am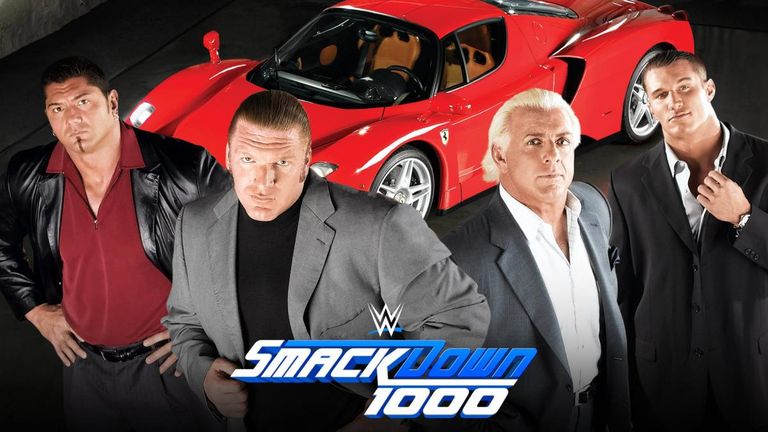 WWE's Evolution faction - Ric Flair, Triple H, Randy Orton and Batista - will reunite for the 1000th episode of SmackDown.
The popular group competed on Raw during their heyday, which ran from 2002 to 2005, before reuniting for a brief feud with The Shield in 2014.
Batista commented in a recent interview with Sky Sports that he was 'sure' he would return to WWE, although his tweets on the subject were much more coy and ambiguous.
Orton is currently an active member of the SmackDown roster, having recently beaten Jeff Hardy in a Hell In A Cell match at the pay-per-view event of the same name, in which he displayed an extreme brutality.
Triple H will compete at the Super Show-Down event in Melbourne on October 6 and Flair remains with the company in an ambassadorial role following life-saving surgery in July.
SmackDown 1000 will be broadcast live on Sky Sports Arena at 1am on the night of Tuesday October 16.