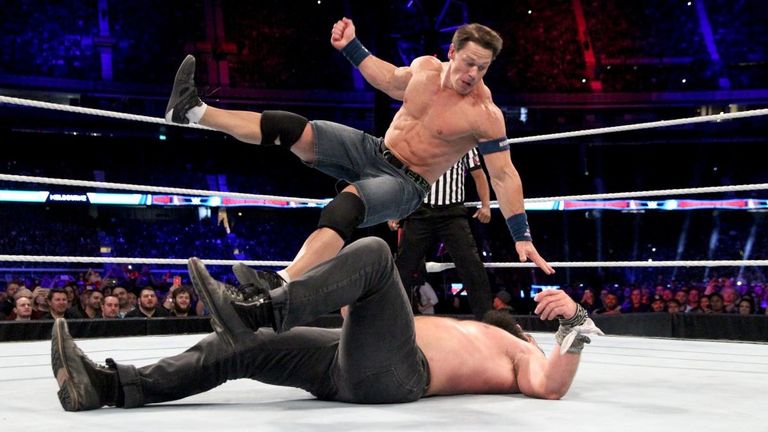 Join the Lock Up team as a new Predictions Champion is crowned and a heated John Cena debate rages in the studio on the latest episode of Sky Sports' WWE podcast.
WWE editor Jefferson Lake was joined by 'tech guy' TJ, Sky Sports News reporter Anton Toloui and Faz to wrap up WWE's huge event in Melbourne over the weekend.
Find out the scores on the doors from the predictions made by the boys - and fan guest predictor John Carpenter - as a new champion was crowned.
There was also a very lively debate about Cena's standing in the company and whether Samoa Joe's loss in Australia has dented his momentum.
Add in a liberal sprinkling of greatest SmackDown memories and the ingredients are all in place for another roller-coaster podcast ride from within the inner sanctum of WWE's British broadcast partner.
Click here to download this week's episode and to check out the archive, featuring interviews with Ronda Rousey, Triple H, Roman Reigns, Kevin Owens and many more!