'All about the money'
Phil Greening said the content of the leaked reports on England's World Cup did not surprise him.
Last Updated: 24/11/11 8:23am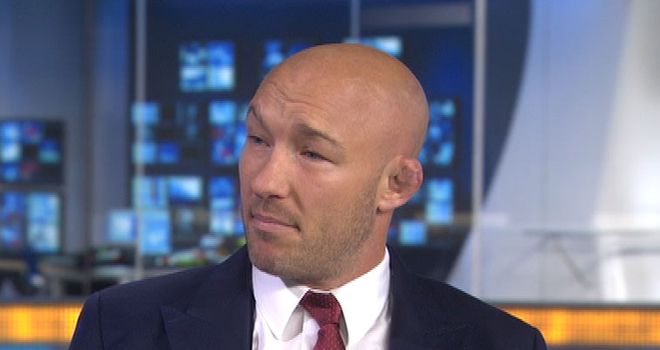 Phil Greening told Sky Sports News HD that he is not surprised by some of the revelations leaked regarding England's World Cup campaign.
Official reports on England's ill-fated World Cup campaign leaked to The Times make for grim reading, detailing a divided and indisciplined squad obsessed with money.
"I am not surprised about the comment about money," said Greening.
"I have bumped into players after games and said 'sorry you did not get on the pitch' and all they said is that they are still getting paid. That attitude has been growing and whoever comes in needs to change all that.
"Agents seem to be getting too involved too - a good agent would tell the player to wind their necks in and say that if they play well then everything else will come."
Greening is saddened by what he has read but also believes that it has revealed the rotten environment that England have developed since they won the World Cup in 2003.
"It sums up the culture and the environment the England team has been set up in and it has made us a laughing stock of world rugby.
"I am quite glad it has been leaked to be honest; we need to expose this but I am saddened that we never carried on what Clive Woodward started.
"You read about the players not wanting to train and to be the best players in the world and that is something that Clive always adhered the players to be. The standards were always set very high and those have slipped. We have wasted a lot of years from where we should have batted on from where he left off."
Despite England's failings, Greening does not believe no-one will want the job of England manager - in fact he says it is the perfect time to take over.
"I think it is the perfect time to come in, you can wipe the slate clean - you know all the gripes of the players and you can sort them out," added the former England hooker.
"You can set your own environment; your own rules and you can live and die by them.
"Rob Andrew needs to relinquish one of the roles he has got and put someone in place who will mentor the coaches and make sure that everything gets back to our world class best.
"England always looked to be the fittest team in the world in 2003. Since then our conditioning has gone down, our skill sets have gone down and our attitude has gone down - we have wasted a lot of time."