The Welsh Rugby Union sees off a vote of no confidence following an extraordinary general meeting
Last Updated: 15/06/14 10:11pm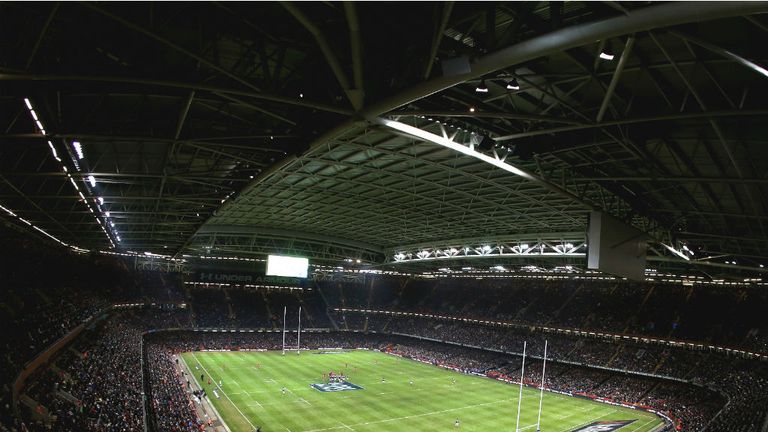 The Welsh Rugby Union has fought off a vote of no confidence following an extraordinary general meeting in Port Talbot.
Two resolutions on the agenda were that the WRU board of directors had not been acting in the best interests of Welsh rugby, while a second had called for a vote of no confidence in the current board.
But only four club representatives voted for the no confidence resolution, with 462 opposing it and 18 abstaining.
The first resolution failed to pass when 94 per cent of the delegates voted by 453 votes in favour of the WRU, with 18 voting against, and 13 abstentions.
A total of 39 WRU member clubs and Wales' four professional regions had supported calls for an EGM - the WRU's first since 2007 - with the protest driven by former WRU chief executive David Moffett.
Moffett gained sufficient backing for the meeting to be called, but it ended after almost four hours of debate in a crushing defeat for him and his supporters.
Disaffected clubs had claimed the WRU board of directors were not overseeing Welsh rugby with best interests of the game at heart.
Vote of confidence
WRU chairman David Pickering said: "Today there has been an overwhelming vote of confidence in the Welsh Rugby Union.
"The clubs of Welsh rugby have exercised their constitutional right to question the governing body, and we have taken part in a full and frank debate.
"Welsh rugby is continuing to evolve, and now we must work together to make sure we build on our successes of the past and face up to our challenges of the future."
And WRU group chief executive Roger Lewis added: "The incredible support shown for the WRU gives us the confidence to go forward with energy and focus to continue to evolve the game in Wales.
"The discussion in the meeting covered a range of issues, and we will ensure that we will engage fully with our clubs to find the right solutions.
"We now want to focus on the business of running Welsh rugby as both the professional and amateur levels of the game continue to evolve.
"We have all learnt lessons from this debate, and we will ensure the dialogue we have engaged in today continues to help us develop and improve."