Rugby Union Expert & Columnist
Stuart Barnes' talking points: George Ford, Super Rugby and the Top 14
Last Updated: 10/04/17 2:29pm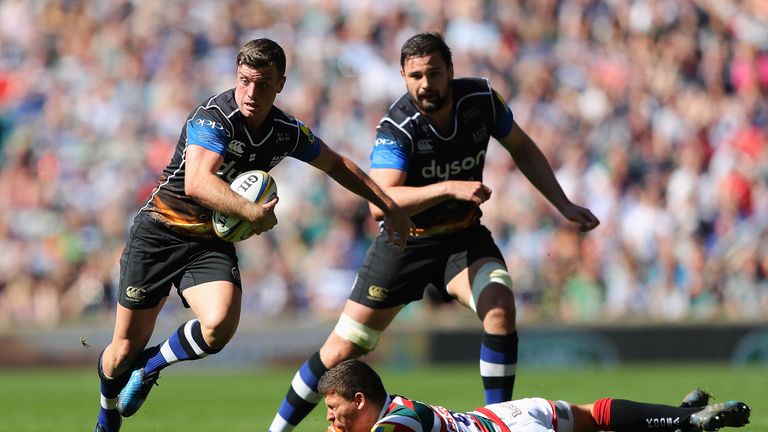 Stuart Barnes on George Ford's Lions chances, the French Leicester City and putting the Super back into Super Rugby...
1. Was I the only person watching `The Clash' who was stunned, not just with the vision, skill and speed of Telusa Veainu for the second Leicester try against Bath? Jonathon Joseph was turned over. The England centre got to his feet and took a defensive position.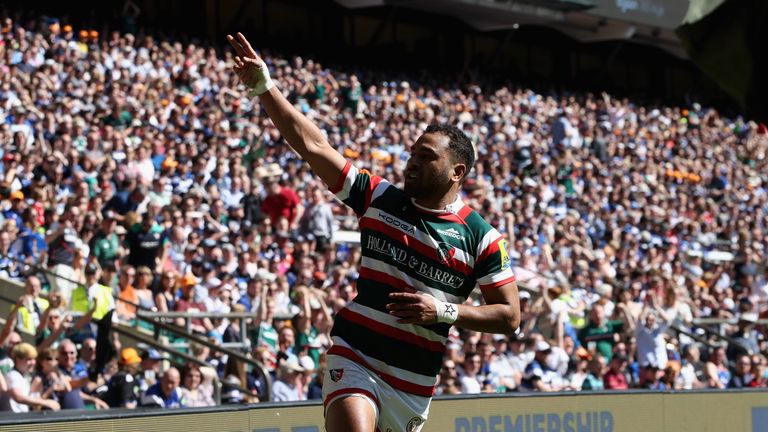 When the Tongan kicked the ball over the disorganised Bath defence, Joseph must have been ten metres in front of him. He saw the chip and, while allowance has to be made for the act of turning, Joseph - at no stage - broke into anything bar a jog. Bath won so nobody seems to care but had Leicester prevailed, I would be intrigued to know why Joseph was so nonchalant, or seemed to be. I am interested, anyway. Have a look, see what you think.
2. I am pretty sure that nothing the contenders can do between now and the April 19 will affect the final selection meeting of the Lions management. There was no high enough profile game this last weekend and there's not one in the coming one.
Selection is about so much more than form anyway, but we can still ponder. This weekend, I came to my conclusion as to the identity of the man who would be my third-choice fly-half.
In my virtual tour party, I am taking Johnny Sexton and Owen Farrell (with the latter my Test twelve). I had the third ten down as a choice between Dan Biggar and George Ford. The Welshman has backbone but Ford displayed the array of attacking skills in his locker again. Midweek teams need someone to light them up; Ford would be my third man.
3. The Irish Big Guns are in pole position for the semi-finals.
Munster eked out victory at home to Glasgow while Leinster's scrappy but thrilling win in Swansea has taken them to the brink while knocking back the Ospreys hopes in the bargain. The Ospreys and the Scarlets are now fighting for third and fourth place as a priority with Ulster still in contention despite dropping valuable points at home to the Blues.
With Munster having to prepare for Saracens, Ulster have a gilt-edged chance to reignite their challenge in what will be a cracking clash in Limerick next Saturday.
4. I wonder what the IRFU has up its sleeve in the way of player welfare next week? Leinster found themselves having to rest Gary Ringrose for the trip to Swansea while Robbie Henshaw played. Does the inexorable logic suggest that the former Connacht man will have a day off with the outside centre back in the starting line-up. With Clermont Auvergne to come in little less than a fortnight it isn't ideal preparation.
5. SANZAAR has made its big announcement; Super Rugby will still be super but it will be a slimmed down fifteen-team competition with five from New Zealand, four from both Australia and South Africa as well as representatives from Japan and Argentina. The tournament has lost some of its depth as it has expanded its body. An obvious and important decision to make.
6. In particular, it should benefit Australia. It lacks the sheer numbers of union players. As a minority sport, it is important not just to spread the code as the ARU has attempted to do but it must also create teams competitive enough to be keep the fans coming.
Australians do like a winner. It will be tough on the team that loses its franchise but better for the national team. Four good teams are better than five average ones. At another level, Scotland had to go through the real pain of getting rid of the heartland Borders team to focus all its professional effort on the big city sides. We are seeing signs of benefit.
7. Can I share this with you please? SANZAAR has promised "a robust and sustainable tournament (that) meets the requirement of all stakeholders in terms of high performance pathways, game development, commercial revenue and fans engagement." This is a truly ugly piece of grammar. A way of saying the tournament has to make money, entertain the fans and produce a quality of rugby that works on myriad levels. I can just about translate this but "the requirement of all stakeholders in terms of high performance pathways"? I am lost in translation. Any help will be gratefully accepted.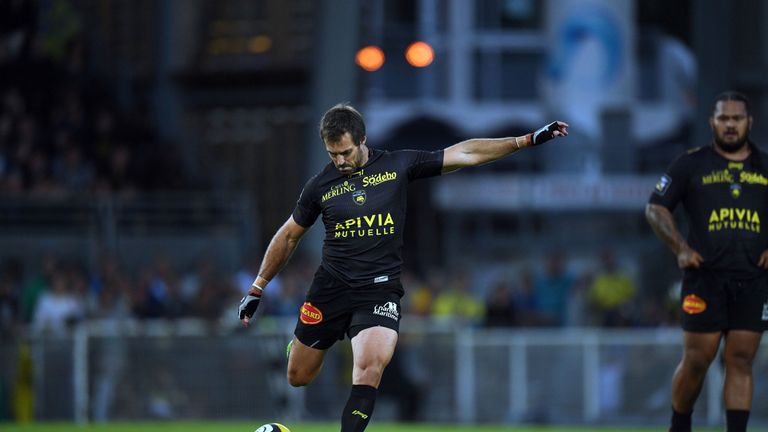 8. La Rochelle are fourteen points clear at the top of the Top 14 and all but guaranteed a home semi-final. Cleverly coached, well led by the wily old Brock James, fantastically and fanatically supported by the locals, this is the French Leicester City story of 2017. In the semi-final of the Challenge Cup as well, here is a little slice of Huguenot heaven on the west coast of France.
9. More news from France: it's always worth noting one of Clermont's rare home defeats. Yes, they rested a fair few of their players who slugged their way to the semi-finals of the Champions Cup against Toulon but nevertheless this is something for Brive to celebrate.
I don't know about you, but I am definitely getting the feeling all Auvergne eyes are focussed on the Champions Cup. I can't wait to head to Lyon for the Clermont v Leinster semi-final. Remember the last time they played each other in the semi-final stage in Bordeaux? King Kearney and the Wesley Fofana dropped ball. Will we ever forget?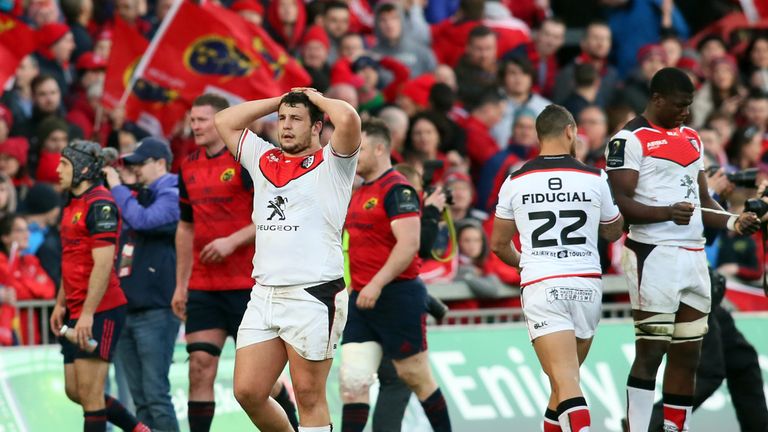 10. Looking at the Top 14 table is an Alice-through-the-looking-glass experience. Nothing appears as it should be.
We have mentioned La Rochelle but it's the other end of the table that I can't stop staring at. Toulouse are flopping around, pathetically, in 12th place (I think the form line - or lack of it - of Munster's quarter final win is a worry for Munster fans).
Toulouse are one of the great aristocratic French clubs. What are they doing in 12th place? Watch them slog slowly around the field in defeat against Toulon later this Sunday afternoon and the answer becomes clear. They are useless. I fancy Saracens even more now.
On which note, time for some Howling Wolf and Muddy Waters albums. Fight back against the hedge trimmers and lawn mowers that are breaking the silence of a sunny morning.
Have a great week.
Sky customers can now upgrade to Sky Sports and get 12 months for just £18 per month. Upgrade now!