Moody honoured to lead England
Lewis Moody called it "one of life's true privileges" after being named England's World Cup captain.
Last Updated: 22/08/11 7:51pm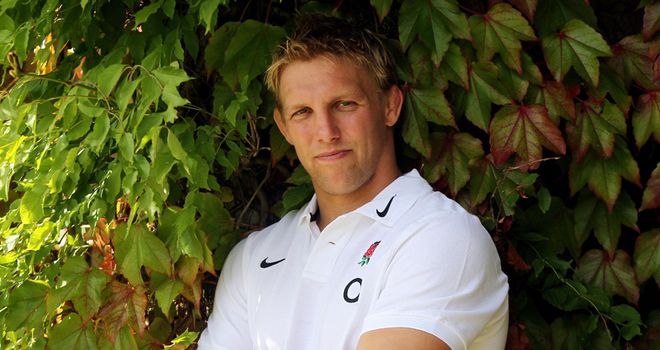 Lewis Moody was named England's Rugby World Cup captain - just a fortnight after fearing injury would rob him of a place at the tournament.
The Bath flanker has played fewer than five matches at any level since damaging medial ligaments in his right knee during a Heineken Cup match against Aironi in January.
Moody made his comeback in England's first World Cup warm-up Test against Wales earlier this month only to damage his knee again when Tom Palmer fell on him at a lineout.
The 33-year-old will not play against Ireland on Saturday and he is battling to be fit for England's opening World Cup game, against Argentina on September 10.
But England manager Martin Johnson decided Moody's experience as a World Cup-winner in 2003 and a runner up in 2007 was too valuable to leave behind.
Special
"I feel incredibly honoured to lead this group of players. It's one of life's true privileges," said Moody.
"There are a lot of experienced guys. There is some great young talent coming through.
"It's a huge honour, that never changes, and it will be something I reflect on at the end of my career.
"At the moment it's just doing a job and making sure I do it to the best of my ability. But to lead this group of guys is very special."
On his latest knee injury, he added: "The initial frustration I had on the pitch was 'not again'.
"Yeah (I was thinking my World Cup had gone). I was frustrated. That showed in my reaction.
"My target was always that first game and it still will be."