George North admits he had no idea Paris pitch invader was his father
Wales wing George North admits he had no idea the pitch invader who celebrated his try in Paris was his father.
Last Updated: 15/02/13 10:30am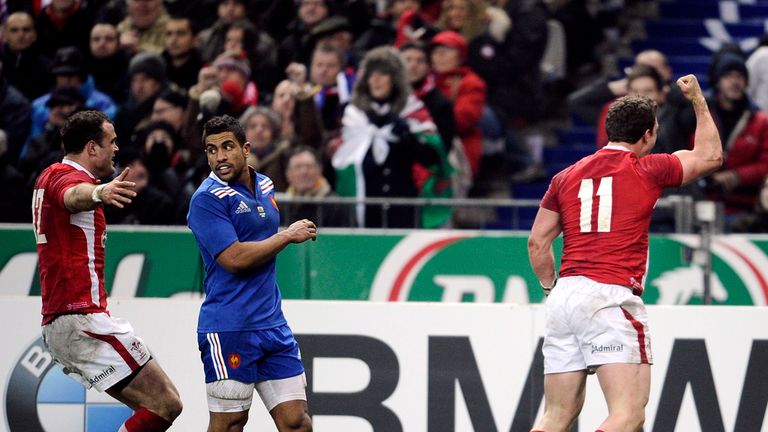 North had just scored what turned out to be the match-winning try in Wales' 16-6 victory over France.
As he was engulfed by delighted team-mates a jubilant Wales fan ran on to the pitch to join the celebrations - before being escorted away by burly stewards.
It later transpired that the fan was none other than North's father David, whose seat was just 10 metres from where the Scarlets star scored his try.
"He just lost his head in the excitement," North said.
"To be honest, I can't understand why running on to the pitch was the first thing that came into his head.
"My back was turned and I was jogging back to the halfway line for the kick-off. I was oblivious to it.
"A couple of the boys were saying, 'Is that your old man?' And everyone was like, 'No, it can't be'."
David told the Mail: "It was a freezing night and we were sat in that corner, right in front of where George caught the ball. I was just so happy and overwhelmed watching him score.
"It was such an important game for the team and I know first-hand how hard they have been working to get that victory. Before I knew it, I was on the pitch.
"Thinking back, I know it was a silly thing to do but I just got caught up in the excitement of it all."