Six Nations: Shaun Edwards believes Wales remain in contention for title
Shaun Edwards believes if Wales can maintain their recent form they have a chance of retaining their Six Nations title.
Last Updated: 04/03/13 4:25pm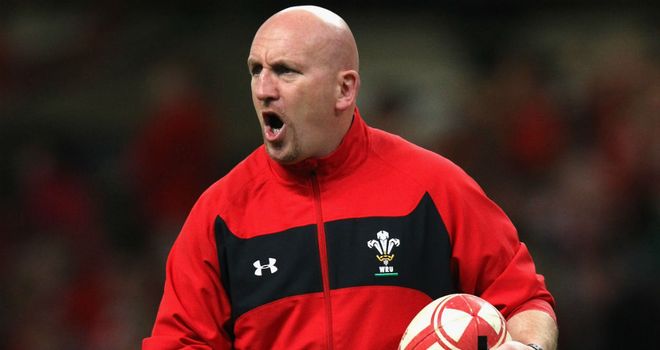 England's 100% win record and superior points difference means Stuart Lancaster's side are favourites to win the competition.
But having bounced back from their opening defeat to Ireland with victories over France and Italy, Wales remain in contention with two matches to go, the last of which sees them face England in Cardiff.
"It's all systems go for two huge weeks," said Welsh assistant coach and defence specialist Edwards. "These lads have been absolutely fantastic over the last few years.
"We started off slowly against Ireland, but the second-half of that game and the last two games, particularly from my department, have been as good as I could expect from a rugby team.
"We have only conceded three defensive points in two matches - the other points (12), have been scrum penalties. If we can continue in that form over the next two games, we are in with a chance.
"Of the games I've been involved in in the Six Nations - and I honestly believe we are truly judged on the Six Nations - we've only lost one game in the last 11 (Edwards was suspended for the 2011 France game that Wales lost 28-9). If we can make that one in 13, then that has got to be a pretty impressive record.
"I just think the whole of Wales comes alive in the Six Nations. That's not to say we don't want to go to Australia and win, but I do think the whole of Wales comes alive, Six Nations time."
Momentum
Before the match with England, Wales face Scotland in Edinburgh, where they have won three of their last four games.
However, like Wales, Scott Johnson's Scotland team have won their last two games, against Italy and Ireland.
"They've got momentum as well," Edwards added. "It will be two evenly-matched teams going at it, and that's what sport is about. They are very resilient, which is a major attribute.
"Every day I wake up I think I have got something to prove, and I am sure Scott is the same because he's a competitor, like I am."