Sale boss Steve Diamond wants Danny Cipriani to make headlines on the pitch
Sale boss Steve Diamond has warned Danny Cipriani to start making headlines on, rather than off the pitch this season.
Last Updated: 20/09/13 10:11pm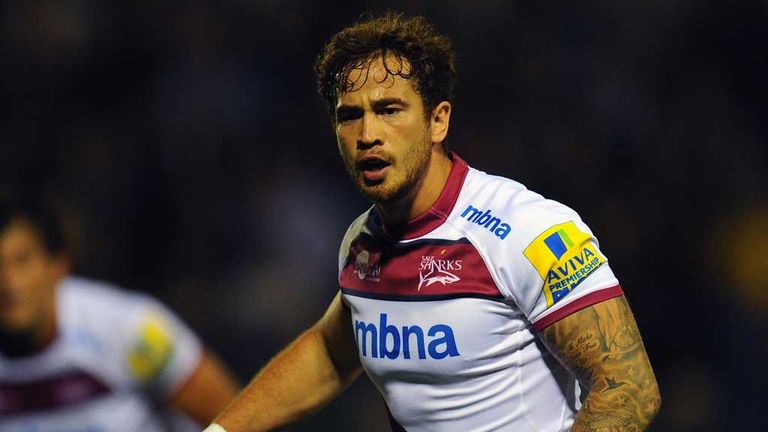 Diamond has named the controversial former England fly-half in his match-day squad for the first time this season ahead of Friday's Aviva Premiership clash with Wasps.
The 25-year-old will start on the bench at the AJ Bell Stadium after being omitted from the matchday 23 against Gloucester and Newcastle and banished to the club's second string.
Cipriani's axeing had prompted speculation over his future at the club, but Diamond said: "Danny's a game changer and if we need that skill set from the bench then we've got him in place.
"He's knuckled down in training, he's bided his time even though he's not been selected and he's been positive and you can't ask for anything else from him.
"When it comes to Danny, I've coined the phrase 'let's see him on the back pages, not the front pages'.
"He's knuckled down and what goes on in his private life is up to him, though I do think things were sensationalised over the summer.
"But he's kept a low profile at work, he's trained hard and has looked forward to getting a chance. When that comes, hopefully he'll take it.
"He's a brilliant player and with the possession we've been getting so far this season, hopefully he can convert some of that."