Saracens director of rugby Mark McCall backs wing Chris Ashton
Saracens director of rugby Mark McCall has urged England head coach Stuart Lancaster to pick Chris Ashton.
Last Updated: 06/05/14 2:24pm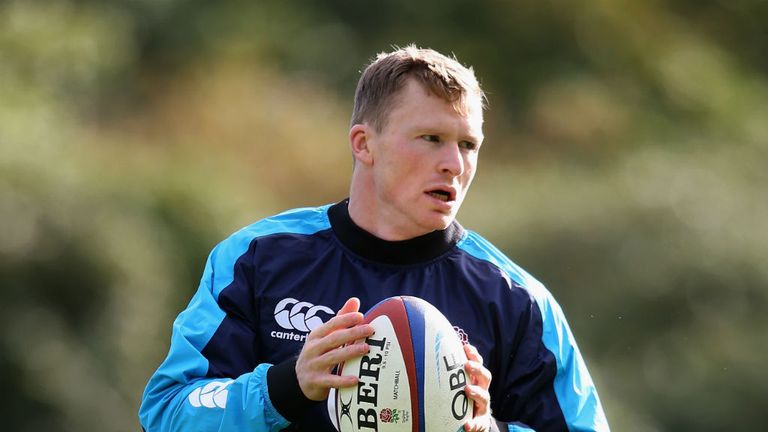 The in-form wing has strengthened his claims for a recall of late with several eye-catching performances - most significantly notching two tries to help Saracens cruise into the Heineken Cup final by thrashing Clermont.
With rival wing Jack Nowell ruled out of the Tests against the world champions due to knee surgery, England scrum-half Danny Care has already thrown his weight behind the idea of including Ashton in the touring party.
McCall said: "I think England are going to take 40 players on that tour, and I've got no doubt Chris will be one of those players.
"I think in the past Chris might have worried about that sort of thing, but I think he's just enjoying his rugby at the moment, enjoying scoring tries and enjoying doing what he does.
"He's enjoying the fact we're going to be involved in some big matches over the coming weeks, and that's something for us all to be excited about."
When quizzed on the reasons behind Ashton's sharp upturn in form, McCall pointed to the contribution of Saracens skills coach Joe Shaw.
Setbacks
He said: "We're very fortunate to have such good coaches at the club, Joe has developed a very good coaching relationship with Chris. And I think that he's brought the best out of Chris. It wasn't that difficult a job to be honest!
"And that's because Chris is talented, and he also drives himself so much. Sometimes when you get setbacks and knockbacks in life it's not all that easy to bounce back, but to Chris' credit, missing the Six Nations was a huge disappointment for him this year.
"He's been magnificent for us during that time though, and now he's back to his very best. The important thing with Chris was for him not to do too much almost in response.
"Once you try to impress people and you make decisions based on what you would like to happen rather than what should happen, rather than what the situation demands, then you trip yourself up.
"And Chris deserves a lot of credit for not doing that, he's been really precise with his decision-making. He's making decisions for the team and for the situation, not for himself, and that's to his credit.
"Joe will have been very honest with him, these guys are all very bright and if you try to pull the wool over their eyes they work it out pretty quickly.
"Joe does have an infectious personality and attitude though, and he's been a very good addition to our coaching staff, who all work really hard and have good relationships with our players."