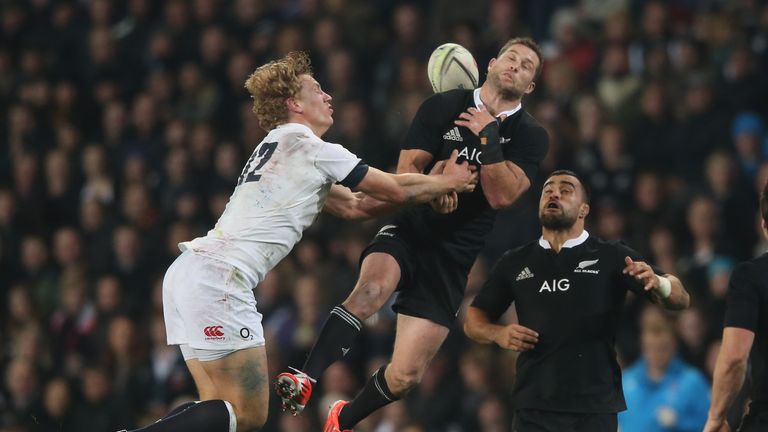 New Zealand winger Cory Jane feels England's below-par first-half in their defeat in Hamilton was down to their players having one eye on their summer holidays.
Stuart Lancaster's men put themselves out of contention to avoid a 3-0 series whitewash with a series of errors in the first 40 minutes at Waikato Stadium.
The world champions made the most of the majority of them and, although England improved a little after the break, they still went down 36-13 and will head home knowing they have to wait until autumn to try and claim revenge.
"I guess they fell into the trap we have in the last couple of years when it comes to the end of our season - you've got one eye on your break," Jane said.
"In the first half maybe they were looking at a few weeks off because it had been a long season. We took advantage of that
"They came back in the second half and changed that. It turned into a good Test match.
"We've done the same thing a couple of years ago and in Ireland last year, making life hard for ourselves because we were looking at the summer. I guess they were looking at that."