Warren Gatland: Wales v England a trial for Lions tour
Warren Gatland says Saturday's Six Nations title showdown between England and Wales will be a Lions 'trial'.
Last Updated: 13/03/13 1:57pm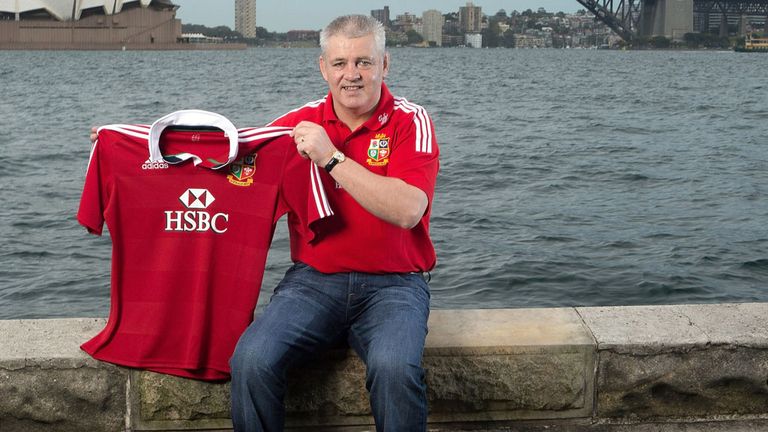 Gatland, who has taken a sabbatical from his Wales job to concentrate on his Lions duties ahead of the summer tour to Australia, says there is "still around a third of the squad up for grabs" and the final games of the championship will go a long way to deciding who goes - and who misses out.
England will win the Grand Slam if they triumph in Cardiff, whilst Wales will retain the title if they win by eight points or more.
Gatland told the Telegraph: "For me, as Lions coach, it is really exciting this weekend that it has come down to a 'final'.
"It is a situation that you want to see players in, under pressure, and it is what we are going to face in Australia.
"It is not a 'trial' game but it is a trial game, that's how it has worked out. You are not going to select the Lions squad just on Wales v England but for some players in some positions there are key match-ups that could weigh up the decision one way or another. Just down to one game.
Motivation
"So there shouldn't be any lack of motivation. I know if I was playing I would be saying I would be thinking: 'I have a chance to get myself on the plane. I am not leaving anything in the tank.'
"I couldn't have asked for anything more than that but that's not forgetting that Scotland and Ireland have big games as well. There is a lot at stake for players in those two teams to perform in the last weekend too."
One pivotal clash in Cardiff will be the clash of the two skippers, Sam Warburton and Chris Robshaw, who are probably the leading candidates to captain the Lions.
Gatland, who will name his captain on 30 April, said: "I think there are three or four individuals that people have been consistently been talking about and again I think this weekend may answer one or two of those questions.
"We will pick the squad first and then look at a captain. When you are looking at a captain and leadership, there are a number of things in terms of how the player sets an example on and off the field in terms of discipline but also how he carries himself and the respect he earns from his fellow team-mates."