Six Nations: England head coach Stuart Lancaster backed by Lewis Moody
Lewis Moody has backed England head coach Stuart Lancaster to bring success to the country.
Last Updated: 06/02/14 2:14pm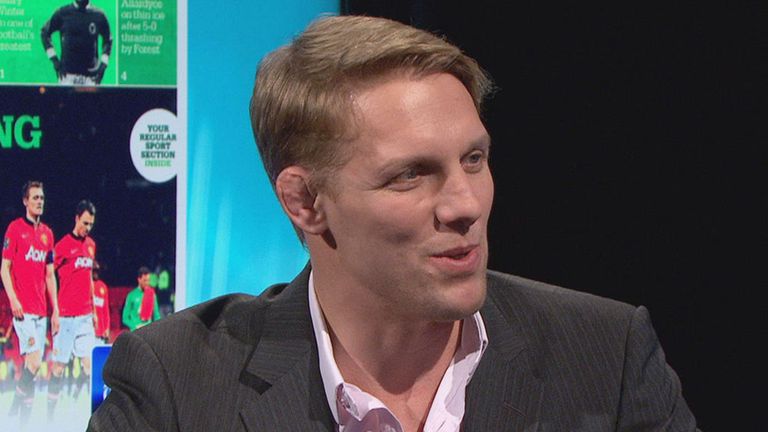 Lancaster led his side to a 13-6 victory in the same fixture two years ago, the only time in a decade England have won in Edinburgh.
An inexperienced England side were beaten 26-24 in Paris last weekend but Moody, who was part of the England side that lifted the World Cup in 2003, is convinced Lancaster is the man to take the team forward.
"Stuart has had reasonable success with two second placed (Six Nations) finishes," said Moody.
"But what is success? It is achieving silverware really. That is what Stuart is aiming for.
"Some of those young lads had a rather harsh welcome onto the international stage last weekend. But they were picked for a reason, they have ability and they should stay.
"I am very confident in Stuart. Whether it will be immediate I don't know. Maybe even the 2015 World Cup will be too early.
"But it is about having a long-term plan, not the four-year plan we had leading up to 2003, which came to an end when we won it."
Atmosphere
As for Saturday's match at Murrayfield, Moody was quick to highlight just how much the fixture means to the Scots and as a result, how hard it is to defeat them on their own patch.
"Murrayfield isn't that intimidating - unless you are an Englishman playing against Scotland," added Moody.
"That is just the way it is. The Scottish love that fixture. Scotland only have two professional sides, so it is amazing they even compete.
"But I always know, when England play Scotland it will be one of the toughest games of the season."