Six Nations: Tom Wood says England are seeking revenge against Wales
Tom Wood admits England are out for revenge in Sunday's Six Nations clash with Wales at Twickenham.
Last Updated: 02/03/14 10:58pm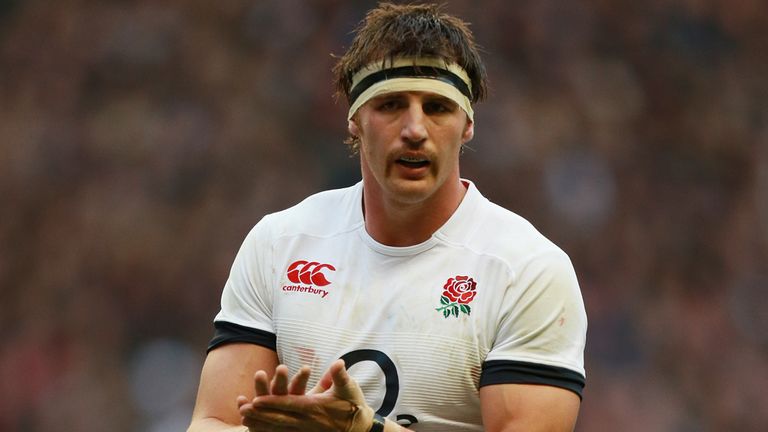 England suffered a 30-3 rout in Cardiff on the final day of last year's tournament that resulted in Wales successfully defending their title.
And Northampton Saints flanker Wood views the visit of Warren Gatland's side as the time for retribution.
"This is a chance for us to right what we felt was a wrong on that day," said Wood.
"I'd be lying if I said we didn't still carry an awful lot of hurt because that was a tough one to take. We ended up with a pretty embarrassing scoreline.
"I don't think the scoreline reflected how well we played. We were with them for most of the game, but in the end a few big momentum swings within the game cost us dearly.
"Because a team wins by 40 points one week doesn't make them a 40-point better team than the opposition. It just means they got it right on the day.
"That was a pretty harsh lesson so I'm looking forward to, hopefully, reciprocating.
"I don't think we were bullied, I think we just got shellshocked a little bit."
The significance of Sunday's Twickenham title showdown has grown after England and Wales disposed of Ireland and France in the previous round.
The winners will go on to play for the Six Nations crown on the final day of the championship on 15 March while the losers will lick their wounds after the penultimate meeting between the rivals before colliding in the group stage of the 2015 World Cup.
Favourites
England enter the match as favourites but Wood understands the level of emotional intensity that will inspire Wales, who are seeking an unprecedented hat-trick of outright title wins.
"Regardless of Wales' form, regardless of who's in the team and who's not, they're very capable of lifting their game and playing on a huge amount of emotion against England," Wood said.
"That's also the case for big occasions when everything's on the line, like next weekend.
"You can easily get conned or trapped by thinking their form hasn't been hugely brilliant.
"But when it comes to an occasion like last year, they have world-class players right throughout their team and they put it together.
"It's good for us that they're going into this game on the back of a big win against France. It changes the mindset a little bit."