Sexton expecting physicality
Ireland fly-half Jonathan Sexton is expecting a brutal clash with old rivals Argentina on Saturday.
Last Updated: 23/11/12 4:55pm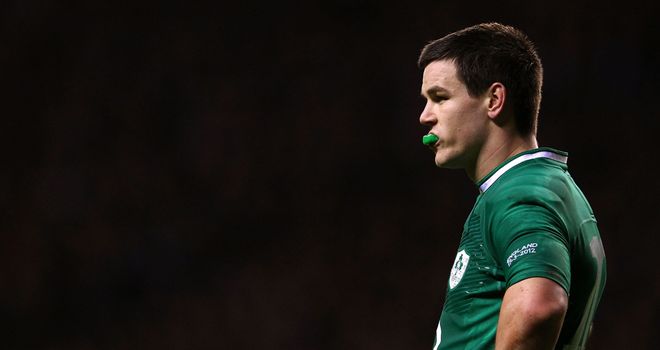 The sides know eachother well having met in three World Cups already - and Sexton's stand-off colleague Ronan O'Gara has spoken of the "bad blood" between the sides in the past.
Sexton said ahead of the clash: "Rugby's a physical game and sometimes there are little arguments. They're good and sometimes that's why people watch the sport.
"Argentina and Ireland matches have always been like that. We're two very passionate teams that want to do well and that boils over at times.
"At outside-half I don't get involved too much and try to stay away from it. If there is a confrontation then there is one, but we won't be looking for it.
"Argentina have really evolved their game in recent times and their team has strength throughout. I'd say we're fairly evenly matched across the board, so it's about who turns up and plays better on the day."
Ireland assistant coach Les Kiss is also expecting a fiery affair, adding: "They beat Wales well two weeks ago and have benefited from playing in the Rugby Championship.
"You can't afford to disregard what they've learned from being involved in it. I've loved the two Tests we've played against them since I've been involved with Ireland - they were physical and in the trenches."