Boost for Ireland World Cup chances as GAA opens doors to its venues
The Irish Rugby Football Union has been given permission to include GAA stadiums in any bid for the 2023 World Cup.
Last Updated: 23/03/13 2:20pm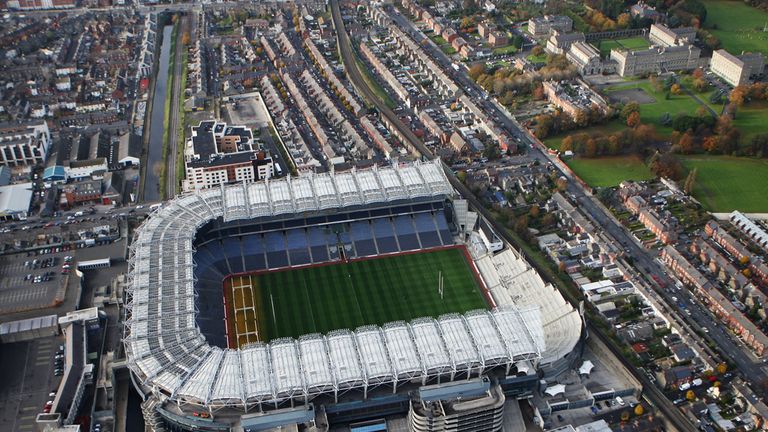 The IRFU is considering bidding for the showpiece tournament, but a lack of suitable specialist rugby venues was threatening to scupper the plan.
Ireland's second-biggest rugby stadium is Thomond Park, and there are 11 GAA venues at least as big as Munster's home.
Now 93% of GAA members have voted to make their venues available, though many would likely require an upgrade if Ireland's bid proved successful.
The decision was welcomed by Ireland's sports minister Leo Varadkar, who said: "The support of the GAA is a very important element in relation to any future bid by the IRFU to host the Rugby World Cup in Ireland.
"I am very pleased that Congress has approved this motion to allow the inclusion of Croke Park and other GAA stadiums in the list of venues. This spirit of co-operation is very welcome."
Croke Park, which holds 82,300 spectators, was opened up to the Irish rugby team in 2005 while Lansdowne Road was under renovation.
The ruling marked a thawing in hostility between the GAA, which governs gaelic football and hurling in the country, and so-called 'foreign games'.