Williams humbled
Wales legend Martyn Williams gained a different perspective on life with a visit to Auschwitz.
By Rob Milligan
Last Updated: 08/07/11 9:34am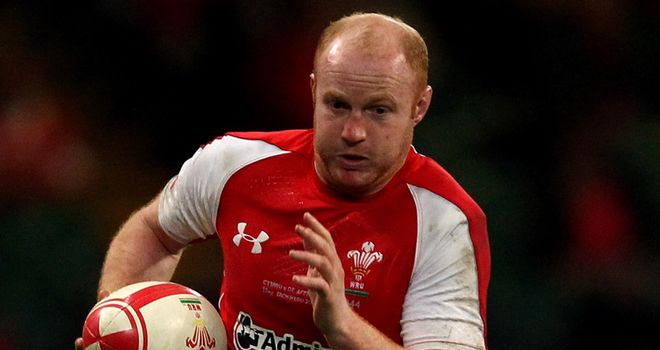 Wales veteran Martyn Williams and his team-mates took time out of training on Thursday to gain a different perspective on life with a visit to Auschwitz, a World War II concentration camp.
Williams and his colleagues, who are currently on a pre-Rugby World Cup fitness and skills training week in Spala, Poland, saw a break in training as an opportunity to take in the atrocities of the Holocaust by touring Auschwitz.
At 35 - and with an international career spanning 15 years - Williams would be forgiven for thinking that he had seen it all, but he asserted that the harrowing conditions left him, amongst others, in a contemplative mood.
"It's been a real eye opening day, normally when you get a group of 30 rugby players together for a trip there is a certain mood, but we have all been contemplative today to say the least," he said.
"As a family man myself to go into the second camp and see all the belongings that had been kept from the prisoners and the human hair that had been shaved from their heads was the most sobering thing.
"There were clothes and shoes and other belongings but, when you see the children's toys and you realise what that means in terms of who was housed here, and what probably happened to them it's difficult to comprehend.
Sobering
"There's no point in me trying to find the words, better men have tried, but the whole concept of the site is horrendous.
"We thought it was important to go and I think we are all glad we went.
"We've found out a little about the place we have been staying in and its history, but we have also been to a site of huge historical significance and it is something that will stay with me and, I'm sure, everyone else forever."
Scarlets wing George North was one of the players that accompanied Williams, and he too was moved by the experience.
"It's just one of those once in a lifetime experiences you have to do when you get the chance," he said.
"The only thing I know about the Second World War is from what I have read at school or seen in movies, but the visit went beyond any expectations I had.
"Just imagining what these people were going through as they arrived here on the trains not knowing what was going to happen to them is extremely sobering.
"We have always known that we lead privileged lives as professional rugby players. Today's visit just helps put that into perspective."