Six Nations: George North believes Wales need to tighten up their game
George North believes believes Wales need to concentrate on tightening up their game ahead of the Ireland clash.
Last Updated: 03/02/14 6:14am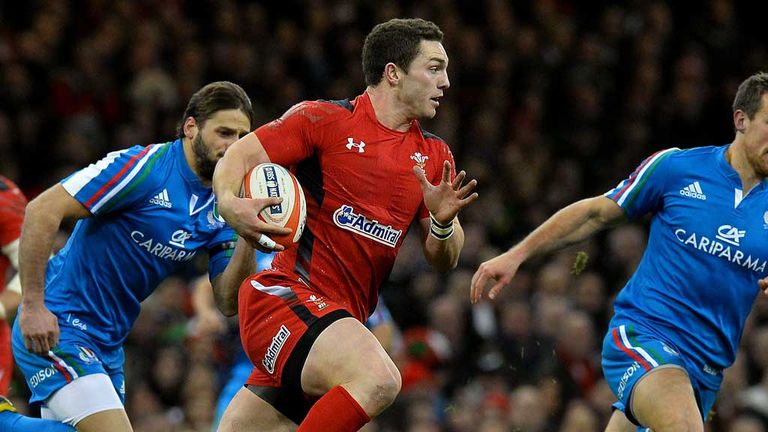 Wales blew hot and cold as they beat Italy 23-15 at the Millennium Stadium on Saturday, a performance wing North admitted "wasn't Plan A".
"Ireland bring a different sort of challenge," North said. "There have been some great games in the past between us.
"Structurally, I think we were okay (against Italy). We were in the right places at the right times, we just weren't as clinical as we were hoping to be.
"We have just got to tighten up, and for us it is about trying to put a whole performance together.
"I don't think we did that against Italy. We showed it in stages, but for us it is about tightening up our game and making sure we are the best we can be next Saturday.
Firepower and flair
"Come Monday morning, it will be a tough old week leading into a big game next Saturday. There are two teams playing a similar brand of rugby, with firepower and a bit of flair as well."
A seventh successive victory over Italy will not live long in the memory, but Wales can be satisfied they are at least up and running in their quest for a Six Nations title hat-trick.
"It wasn't Plan A," North added.
"From our point of view, we wanted to start with a bit more flair than that, but in the grand scheme of things, a win is a win.
"To be fair, Italy put up a good fight and negated us very well in certain areas. Sometimes it is better to start with a bit of a rough ride and come out with a win to show the boys' character."