Newcastle Falcons sign lock Harry Spencer from French side Chalon
Newcastle Falcons have added former Saracens and Plymouth Albion lock Harry Spencer to their ranks.
Last Updated: 12/03/14 8:47pm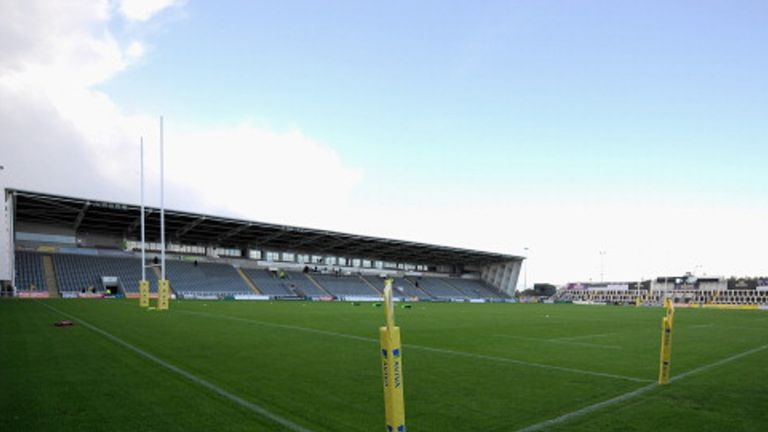 Spencer has spent the last four years in France but will play for the Kingston Park outfit until the end of the season.
The 25-year-old began his career at Plymouth before heading to the tough lower leagues in France via the Saracens academy. He initially turned out for Tarbes and then joined Federale 1 side Chalon.
The 6 ft 8 recruit has already played his first appearance for Newcastle in a second-team friendly against national student champions Durham University and he is relishing the chance to play in the Aviva Premiership.
"I saw it as an opportunity to come over and be part of a proper professional set-up, and some of my old colleagues from Saracens academy said very good things about the club in Adam Powell and Andy Saull," he said about the move.
"I have been in France for four years, having gone there from Saracens' academy. It has been a really good learning phase of my career, and I have gained a lot of experience and confidence.
"I have learnt things that I would not ordinarily have had the chance to learn back home, and hopefully that can complement my game as I look forward in my career."
Hard work
Newcastle director of Rugby Dean Richards had a similar career path, having played for Rouen in the French second division before joining Leicester, and he said that the experience will stand Spencer in good stead.
"I have watched a few games he has played, and his decision-making at certain times has been excellent." Richards said.
"You cannot always get that right, and it is something that is either in you instinctively or is the result of meticulous work over a period of time. That is a great attribute to have, and he doesn't shirk the hard work
"I went over to France as a youngster myself, and was playing second-division rugby there as an 18-year-old at Rouen. You grow up quickly in that scenario."
Newcastle next face Gloucester in the league a week on Saturday and they are currently 11 points clear of bottom placed Worcester Warriors.