Super Rugby: Luke Braid, Brendon O'Connor, Frank Halai and Bryn Hall commit to the Blues
Last Updated: 24/07/14 7:52am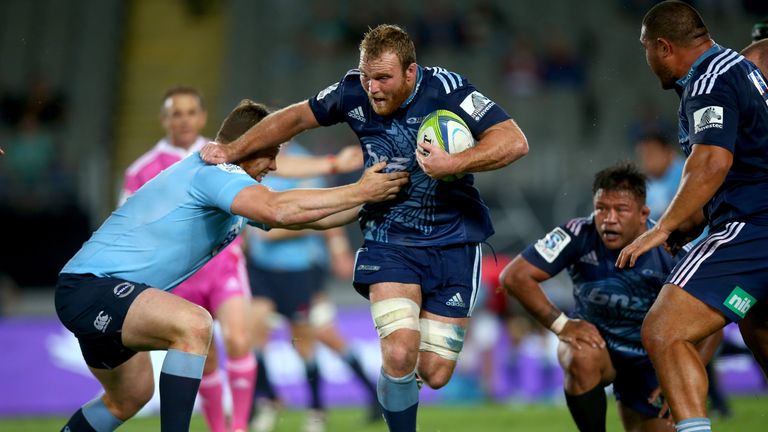 The Blues have been buoyed by news a quartet of their leading players have signed deals to remain at the franchise.
Captain Luke Braid has been joined by Brendon O'Connor and Frank Halai in committing for the 2015 Super Rugby season, while Bryn Hall has agreed a new two-year contract.
And head coach Sir John Kirwan is pleased to see the four players remain with the Blues.
"It's really good to re-sign Braidy and Brendon together, they're both outstanding young men and very good players," Kirwan told the club's official site.
"We need to be able to play Brendon more so he gets more game time. He's a player with a big future in the Blues and with Braidy coming off his shoulder surgeries, we don't know if he'll be ready in time for the start of the season so it's a really important time for Brendon to get in there and really put pressure on us and Braidy.
"Bryn is also a great signing for us. He's been a real find this year but if you're behind the scenes and watching how hard he works on his game there's a reason why he's had success this year and we're looking for him to kick-on next season.
"I'm really excited about Frank. He had a great first year for us and is one of our attacking weapons. He's one of the most exciting athletes in our organisation so I'm looking forward to him scoring some more Blues tries in 2015."