Sarries Smit-ten with signing
Saracens scrum-half Richard Wigglesworth has hailed the signing of Springboks legend John Smit.
By Leigh Hinton
Last Updated: 14/07/11 10:53am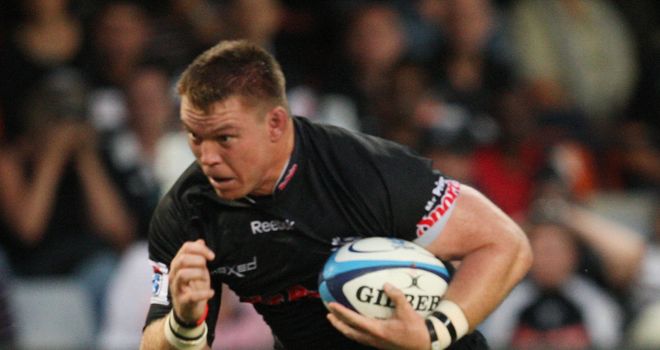 Saracens scrum-half Richard Wigglesworth has hailed the signing of Springboks legend John Smit.
South Africa skipper Smit will join the Aviva Premiership champions after the World Cup on a two-year contract.
And Wigglesworth, who is aiming on being at the World Cup himself with England, claims the signing of the world-class front-rower has given the club a huge lift.
"It was rumoured for a while so wasn't a surprise," said Wigglesworth.
"A few of the boys here know John well and can't speak highly enough of him. Everyone is looking forward to him joining the squad."
The 28-year-old former Sale No.9 knows how important experience is and how younger players can learn and develop from players like Smit.
"He's obviously a world-class player and has been for the last 10 years," he said.
"Along with that experience, it's great for our talented young players like Jamie George our young hooker, who can learn from one of the best."
Many in the press have accused Saracens of damaging the English game by bringing in more and more foreign players, but Wigglesworth disagrees.
World-class
"As long as the quality is there whatever the nationality, then it can only help playing against world-class players every week," he said.
"The best players will always come through and they will benefit from playing with and against the best players in the world."
Smit is the latest in a number high-profile signings for Saracens this year. Wigglesworth has been followed south by his England and Sale half-back partner Charlie Hodgson.
Although he didn't have a huge influence on his decision to move, he's certain the fly-half has made the right choice.
"My involvement was minimal, he's his own man but I obviously think he's made a good decision and he'll enjoy it here," said Wigglesworth.
"He knew how much I enjoyed the move and how well they look after not just us but our families too."
After the success of last season, Saracens are looking to continue their development and compete at the highest level.
And although Wigglesworth knows it'll be far from easy to follow up winning the Premiership title, he admits the club are relishing the challenge.
"Our challenge is to back up what we did and improve on last year," he said.
"We know it will be tough, but we want to be consistently playing for trophies.
"We're definitely looking to improve our European form and challenge on both fronts next season."