Ben Mowen set to quit Australian rugby for move to France
Australia captain Ben Mowen has effectively ended his international career as he prepares to move to France.
Last Updated: 08/01/14 11:54pm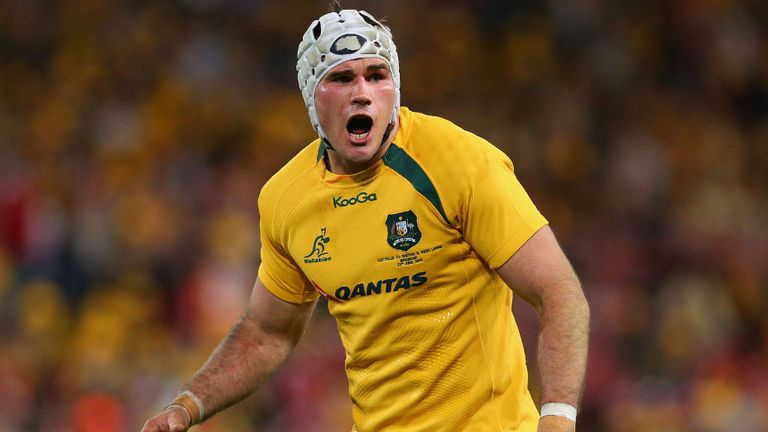 The Australian Rugby Union have confirmed that the 29-year-old is quitting to spend more time with his young family, a move which will also end his hopes of playing at the 2015 Rugby World Cup.
The Wallabies ace blamed a hectic travel schedule for his decision, and he believes a move to France would create a more settled family life with his wife Lauren and their 18-month-old daughter.
"While my desire to play for Australia is still extremely strong, my priority is to spend more time with my wife and our daughter," Mowen said in an ARU statement.
"I would have loved my career to have lined up to help Australia win the next rugby World Cup, but my priority at this stage in my life is my family.
"I will be cheering hard from a distance - we have the squad and coaching staff to achieve a Rugby World Cup win in 2015 and I wish them all the very best."
Mowen made his Test debut just seven months ago and was preferred as captain for the autumn internationals ahead of James Horwill.
But he spent almost seven months on the road in 2013 as he featured in the Super Rugby finals, the series against the British and Irish Lions as well as the six-week tour of Europe.
The Brumbies skipper is expected to play one more season of Super Rugby in Canberra as he finalises a move to France.
The ARU have previously said they will choose their World Cup squad from players based only in Australia, and Wallabies coach Ewen McKenzie admitted the news was a huge blow
"It's obviously disappointing to lose a player of Ben's calibre," McKenzie said.
"He has been in touch with me regularly throughout his decision-making process and he has approached this decision in his usual style, with professionalism and diligence.
"But after speaking to him about his personal priorities, we appreciate that he is making this decision based on what is right for him personally and professionally."