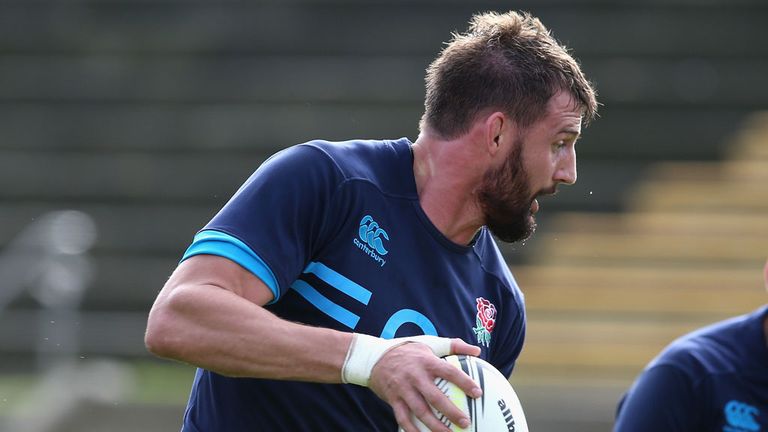 Tom Wood has urged his England team-mates 'to keep their cool' when they take on New Zealand in Saturday's second Test in Dunedin.
The All Blacks snatched a 20-15 victory with a late try in the first Test last weekend and the flanker has advised his fellow squad members not to allow their emotions to boil over during the second instalment.
He said: "Emotion is only a good thing if you channel it correctly and that's something we've learned from big games.
"I always think the bigger the game, the bigger the occasion, the simpler you make it. Emotion is a powerful thing in rugby and when you get it right it's a huge weapon.
"But it can also completely undo you if you allow it to become completely about vengeance, hatred or anything else. If you allow that to overcome you, you're in trouble.
"The game hasn't changed all that much. It's still about winning good set-piece ball, gainline success and developing momentum.
"It's doing that in the simplest way possible and taking as many variables out of it as possible.You like to think that on occasions like this the emotion will be there, the nerves will be there.
"Pre-match there's a lot of expectation and hype and there's an opportunity you don't want to let slip.
"You like to think that emotion is a given, you just need to channel it in the right way. For me personally I know it will be there. I have to stay calm and focused."
Watch England take on New Zealand in the Second Test in Dunedin from 8.00am this Saturday on Sky Sports 1