The death of Anthony Foley has rocked Irish rugby, admits Stuart Lancaster
By Michael Kelleher
Last Updated: 19/10/16 6:45pm
Stuart Lancaster has spoken of his shock at the sudden death of Munster head coach Anthony Foley in Paris on Saturday night.
Former Ireland international Foley died at the age of 42 of a heart problem which led to a build-up of excess fluid in his lung, an autopsy has revealed.
The condition, acute pulmonary oedema, was caused by "a heart rhythm disorder", post-mortem tests have revealed, according to Irish media reports.
Lancaster, who is now working as a senior coach with Leinster, faced off against Foley when Munster visited the Aviva Stadium in the PRO12 earlier this month and  admits his death has sent shockwaves through Irish rugby.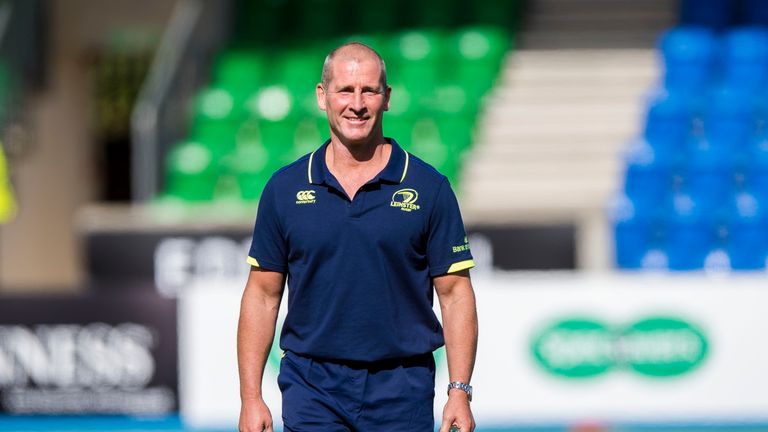 "I was reviewing our game when the news came through and preparing to watch their game on TV," Lancaster told Sky Sports News HQ.
"It is devastating for his family in particular. Obviously I think about my wife and my kids and I'm sure everyone is doing the same thing. But the arms of Ireland will be around that family.
"It has rocked the coaches obviously and the players who knew him. Some of those players would have played with him - and that is Leinster.
"For Munster themselves as a province, it is devastating. It is devastating for the country but it is a strong country with strong people.
"I think they will respect him in the way that everyone would hope will do him justice."