Cardiff forward Andries Pretorius is hoping to play for Wales after becoming eligible
Cardiff Blues' South African-born number eight Andries Pretorius' desire to play for Wales is still as strong as ever.
Last Updated: 04/01/13 11:47am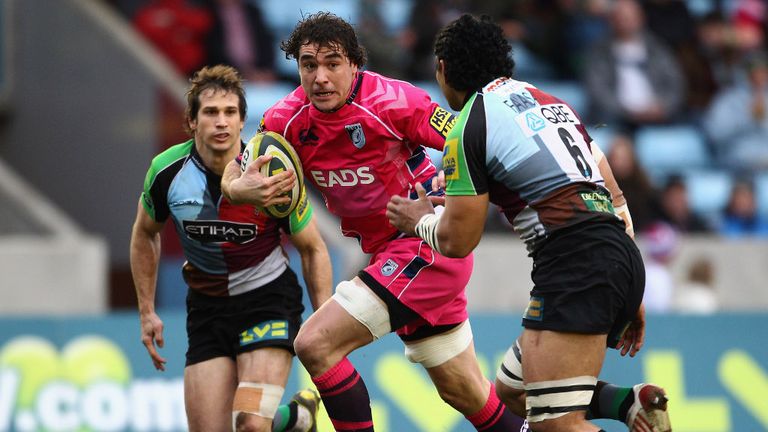 The Blues captain is eligible to play for his adopted country after completing the required three-year residency but although his ambition is to play at Test level, Pretorius is fully focused on doing well for his club first.
Every player wants to play at the highest level but you've got perform well in the blue to get into the red," he said.
The 27-year-old joined the Blues in 2009 and took over the captaincy reins at the start of the season after the departure of New Zealand lock Paul Tito.
Pretorius is determined to realise his dream of playing at the highest level and former Wales and Blues stalwart Martyn Williams has already tipped him to achieve that goal.
"When I came over to the Blues from Gloucester three years ago I said I've got ambitions to play for Wales and that hasn't changed," Pretorius added.
"But I also knew I had to perform well for the Blues to be even able to get anywhere. My main focus is playing well for the Blues.
"I did become eligible on 1 December, but nothing's changed for me really. I've got one job to do and that's for the Blues and that's what my focus is on."