England stand-off Gareth Widdop expects to be fit for the World Cup
Gareth Widdop has told England coach Steve McNamara he expects to be fit for the World Cup despite his dislocated hip.
Last Updated: 03/07/13 3:18pm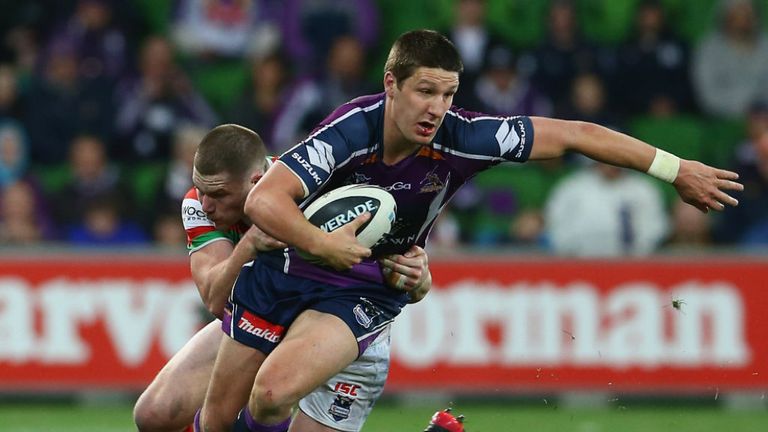 The Halifax-born stand-off was expected to miss the rest of the NRL season after he was injured in Melbourne Storm's 22-4 defeat by Gold Coast Titans nine days ago.
But Widdop has had further MRI scans and has not given up hope of returning to action for Melbourne before making his end-of-season move to St George Illawarra.
McNamara, who was a spectator at the match on the Gold Coast, visited the player in hospital in Robina the following morning and got an update from him on Tuesday.
"We've had some pretty good news on Gareth," McNamara said. "He doesn't need any further surgery so it's a matter of rehabilitating the injury.
"We thought he had a good chance before and it's probably increased his chances of being fit."
McNamara admits it would be a gamble to name Widdop in his 22-strong squad on October 1 if he has not made his comeback for Melbourne by then, but he will not be setting the player a deadline.
"He's targeting being back before the end of the competition and, if he does that, he gives himself every opportunity," McNamara added.
"It would be very difficult to put someone into a World Cup who hasn't played for three or four months. That would be a tremendous gamble.
"But he thinks he will be fit so, rather than impose deadlines, I'm happy to wait and hope he gets himself right."