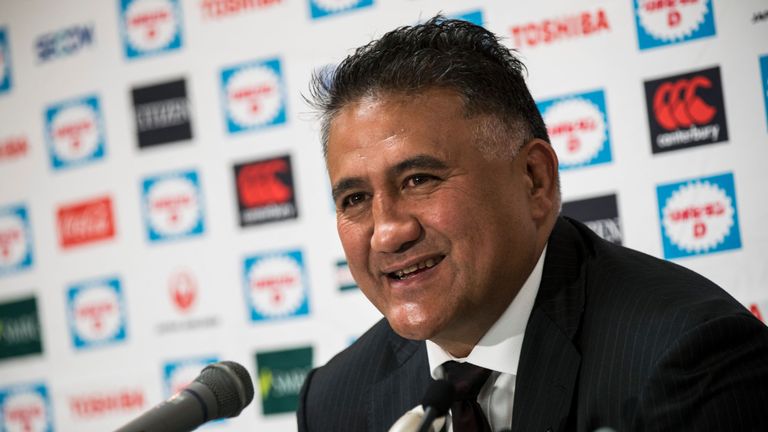 Japan coach Jamie Joseph wants to forget the country's astonishing 2015 World Cup run as he looks to create his own blueprint for the future.
The former All Black had a baptism of fire after taking over the 'Brave Blossoms' last November and is under no illusion over the size of his task before Japan host rugby's showcase event in 2019.
"What's important now is we leave the World Cup behind," said Joseph.
"We can't keep talking about 2015. I'm not sure any other team in professional sport talks about things that happened two years ago.
"The first three months was quite hectic but I'm starting to build a plan to see us going forward."
Key to that plan will be closer ties to Japan's Sunwolves, with Joseph insisting he wants his World Cup squad members to be playing for the Super Rugby team.
"In a perfect world we would have our players together," he said. "In 2019 the players we're looking at need to be involved with the Sunwolves."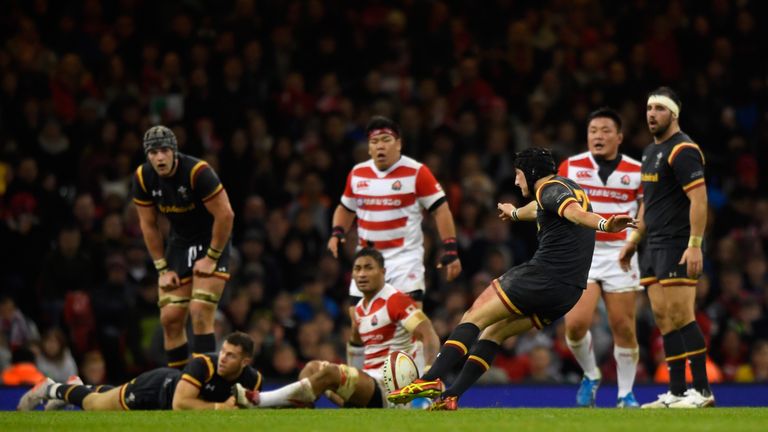 Japan, who lit up the 2015 World Cup by winning three matches under Eddie Jones, failed to build on that momentum as Joseph first saw out his contract with the Highlanders before assuming control.
Joseph subsequently had a rude welcome as head coach as Japan were thrashed 54-20 by Argentina in November before a close win over Georgia and defeats by Wales and Fiji on their winter tour of Europe.
"After a very good World Cup expectations were very high but in reality the team had been in limbo for eight months," said Joseph, whose side welcome Ireland for two fixtures in June before home tests against Australia and France in November.
"Effectively it was left with part-time coaches, which is not the best way. That was what I walked into."
Despite giving Wales a fright in a 33-30 defeat in Cardiff, Japan were beaten 38-25 by Fiji a week later, underlining their inconsistency.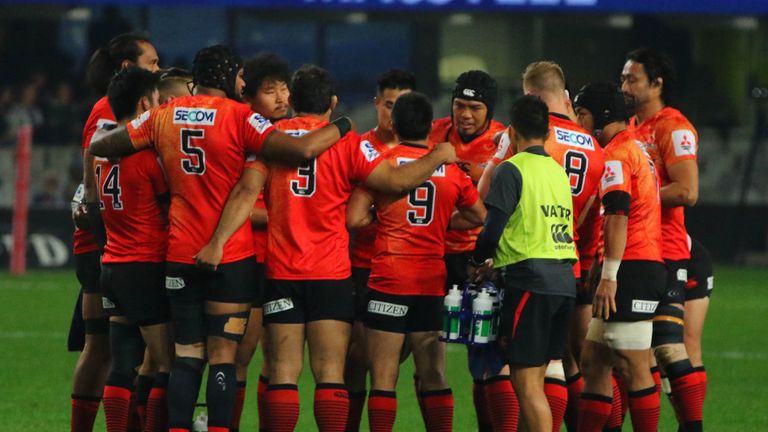 "Against Wales we showed glimpses of the type of rugby we want to play going forward," said Joseph. "But the Fiji match left a sour taste in my mouth."
The 47-year-old also warned that Japan's World Cup success under Jones, which included a jaw-dropping victory over South Africa, is unlikely to be repeated without significant changes to the way the local game is run.
"A player like [captain] Shota Horie played pretty much every game of the Super Rugby competition last year, he plays Top League, Test matches for Japan," said Joseph of the physical demands on Japan's senior players.
"You simply can't do that, it's not sustainable. The current structure we have for our best players isn't working, not if we want to be a top-eight team."
Like Jones before him, Joseph sees the Sunwolves as vital to the development of the Japan team.
"Super Rugby is the competition we're going to utilise to get our players up to speed," he said. "It's time to roll the sleeves up."