CJ Ujah: British sprinter banned for 22 months after positive drugs test at Tokyo Olympics
CJ Ujah part of the team that won silver at the Tokyo Olympics in the 4x100m relay; team stripped of their medals after positive drugs test; Ujah's ban back-dated and he will be allowed to compete again from June 2023
By Amar Mehta
Last Updated: 14/10/22 11:01am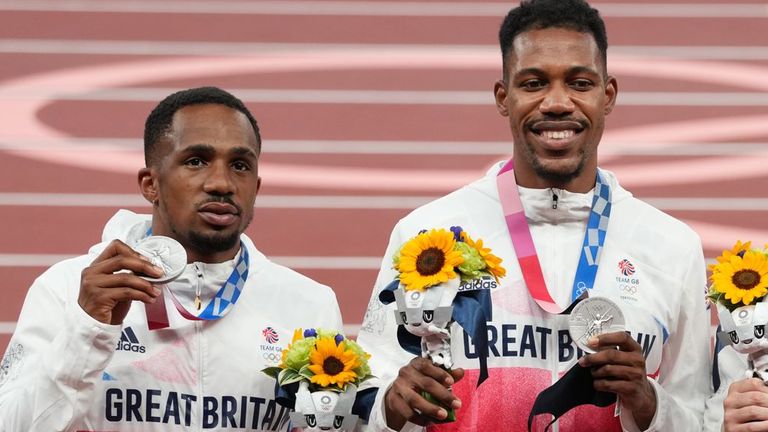 British sprinter CJ Ujah has been banned for 22 months after testing positive for two banned substances at the Tokyo Olympics.
The 28-year-old's ban has been backdated to the date of his failed test, August 6, 2021 and will end on June 5, 2023.
He has been cleared of intentionally taking banned substances by the Athletics Integrity Unit (AIU).
Great Britain's team were stripped of their 4x100m silver medals at Tokyo after Ujah tested positive for substances ostarine and S-23.
Ujah's team-mates, Zharnel Hughes, Richard Kilty and Nethaneel Mitchell-Blake also lost their medals after a ruling by the Court of Arbitration for Sport in February.
Canada were upgraded to silver, while China were awarded a bronze medal.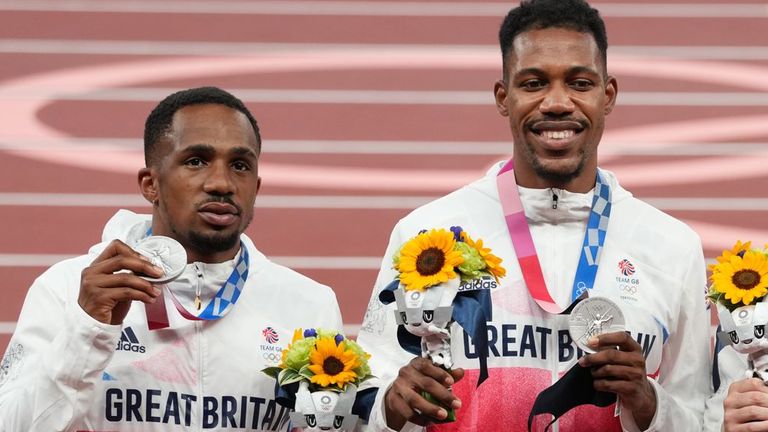 The AIU and World Anti-Doping Agency (WADA) ruled Ujah's violation was not intentional and was a result of his ingestions of a contaminated supplement.
A two-year ban was reduced to 22 months due to the sprinter's admission of the violation.
"In this case, after a thorough examination of the facts, we were satisfied that Mr Ujah did indeed ingest a contaminated supplement, but he was unable to demonstrate that he was entitled to any reduction in the applicable period of ineligibility based on his level of fault," AIU's head, Brett Clothier, said.
"Taking supplements is risky for athletes, as they can be contaminated or even adulterated with prohibited substances. Athletes owe it to their fellow competitors to be 100 per cent certain before putting anything into their body. If there's the slightest doubt, leave it out."
'Sad chapter' in British sport
After the AIU ruling, the chief executive of UK Anti-Doping, Jane Rumble, said the announcement marks a "sad chapter in this case and for sport in the UK".
"This case once again highlights the risks associated with supplement use. The importance of athletes taking all possible steps to reduce these risks, can't be understated," she added.
"When we talk to athletes about supplements, we say: Assess the need to use them, assess the risks, and assess the consequences. This case highlights most starkly those serious consequences."
After the positive drugs test, Ujah admitted he had "unknowingly consumed a contaminated substance", a situation he would "regret for the rest of his life.
He also apologised to his 4x100m relay team-mates.
It was only the third time Great British competitors had been stripped of a medal at a summer or winter Games.
Ujah will be eligible to compete at the World Championships in August 2023 in Budapest, as well as the World Athletics Indoor Championships in Glasgow in March 2024.