Shawn Porter confirms he will face Keith Thurman in June
By Richard Damerell
Last Updated: 12/03/16 9:12am
Shawn Porter has announced that his rescheduled world title clash against Keith Thurman will take place on June 25.
The two American welterweights were originally due to face each other this Saturday night, but WBA champion Thurman was forced to pull out after sustaining whiplash in a car accident.
Porter's father and trainer Kenny had suggested that he wanted the fight to be staged in 'late May, early June', but the pair have settled on a new date with a venue to be confirmed.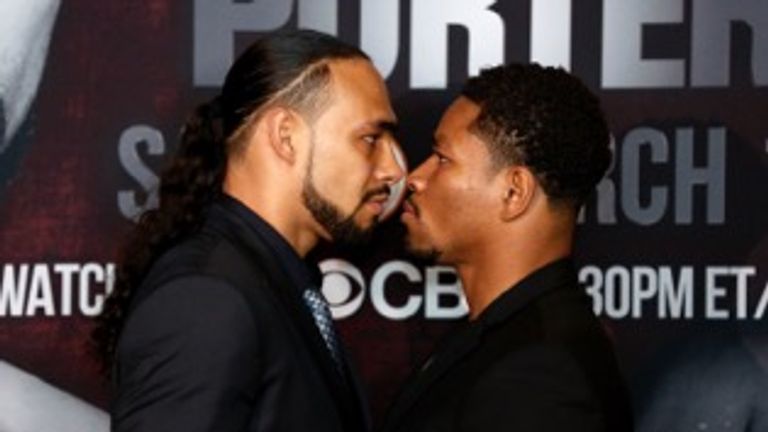 Revealing the news on Instagram, Porter said: "I want to finally announce the new fight date for Keith Thurman against 'Showtime' Shawn Porter.
"It will be June 25, more details to come soon."
Thurman released a short statement on his social media account, which read: "Fight is back on for June 25."
Porter will sharpen his skills with an exhibition bout against Lanardo Tyner at his Las Vegas gym.