Liam Williams halts Gary Corcoran in 11th round of thriller
By Isaac Robinson
Last Updated: 17/07/16 10:59am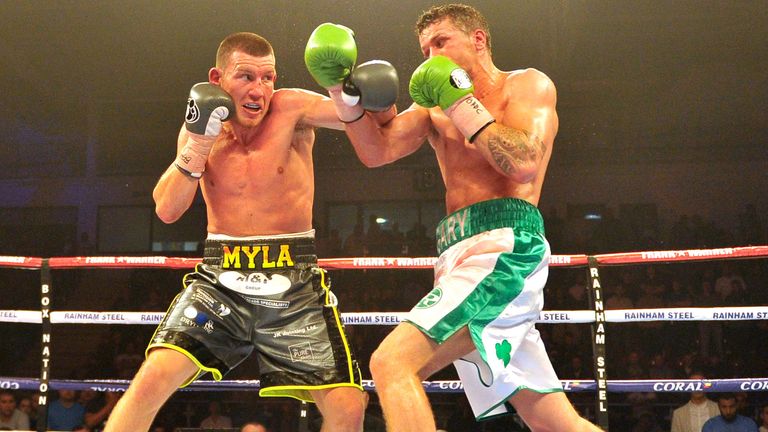 Liam Williams produced a dramatic 11th-round stoppage of Gary Corcoran in Cardiff to stay British and Commonwealth super-welterweight champion.
The pre-fight animosity between the pair produced an enthralling contest, but Williams' (15-0-1-KO10) boisterous home fans were eventually rewarded after an emphatically-delivered right hand signalled the beginning of the end for valiant Corcoran (15-1-KO6).
The bout was just seconds old when Williams picked up a cut on the bridge of his nose, but that didn't stop the champion from reeling off the jabs and then bringing the crowd to life with a huge overhand right that had Corcoran clinging to the ropes.
There were harsh words at the bell before the second session produced a more technical spectacle; Williams doubling up on the jab and eventually rubber-stamping superiority with a neat combination.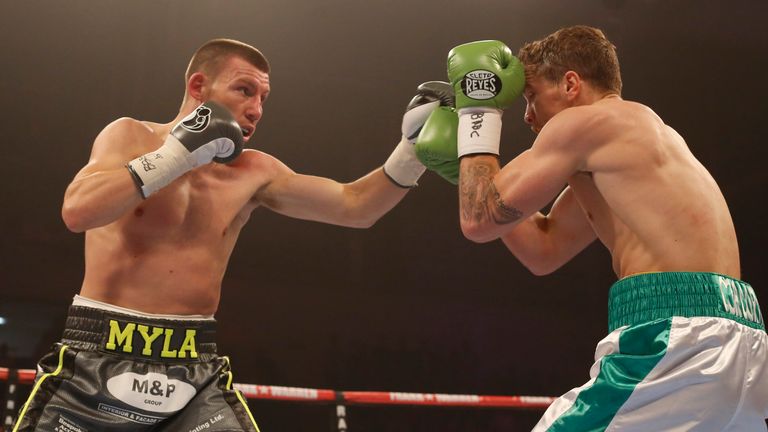 Corcoran was successful with a searing uppercut at the start of three and Williams was soon bleeding from his right eyebrow. After the combatants had taunted each other at the bell again, the fourth produced drama that also drew blood from the challenger.
It was a nasty clash of heads that opened the wound - a long cut between the left eyelid and eyebrow, but after the doctor had confirmed Corcoran was fine to continue, he responded gamely in the fifth by establishing his own jab and sneaking in two uppercuts.
Williams began the sixth with crisp shots off both hands and edged the following exchanges while targeting Corcoran's left eye; continuing to assert in the seventh before Corcoran committed to a higher work-rate and landed with sporadic success.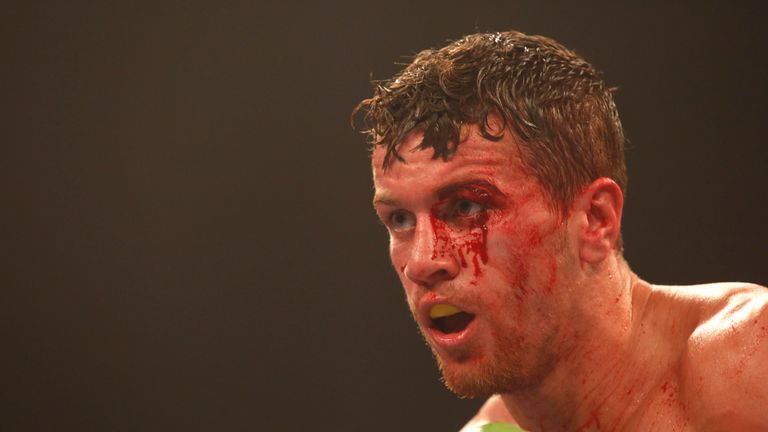 There was controversy in the eighth when Corcoran was deducted a point for pushing his man down, yet it was the output of Williams that appeared to be diminishing before a ripping left hand and following flurry put him in with a chance of a two-point round.
Corcoran frequently seemed at odds with the referee with Williams ducking in, and the Welshman added to his visitor's troubles with an accurate right hand that set the blood flowing from the left eye once again. Corcoran gamely wore two more shots before the bell and trudged forward again at the start of 10.
Sensing he had an advantage on the scorecards, Williams was content to select shots from range and smother Corcoran up close to pinch that session. That left Corcoran looking for a stoppage but as he lunged in halfway through the penultimate round, he was felled by a thundering right-hook counter.
The visitor wasn't going anywhere quietly and leapt to his feet for more but after slipping to the canvas again, rose to take one more crashing blow that brought in the referee. The bad blood continued in the immediate aftermath as Williams taunted Corcoran once again.
After the result was made official, the two eventually embraced.