Haye vs Bellew: David Haye in the 'best shape of his life' ahead of Tony Bellew bout
By Nick Lustig
Last Updated: 19/02/17 11:57am
David Haye says he is in the "best shape of his life" after making "boring, depressing training camps" a thing of the past.
The former WBA world heavyweight champion is back in Britain after returning from his Miami training camp and will put the finishing touches on his preparations for his clash against long-time rival Tony Bellew at the O2 Arena on March 4, live on Sky Sports Box Office.
Haye spent three-and-a-half years out of the ring due to injury, but returned in January 2016 under the tutelage of new trainer Shane McGuigan and has since picked up victories over relative unknowns Mark de Mori and Arnold Gjergjaj.
The 36-year-old, who split with former coach Adam Booth in September 2014, believes methods used by McGuigan could have significantly helped him earlier in his career and even prevented injury.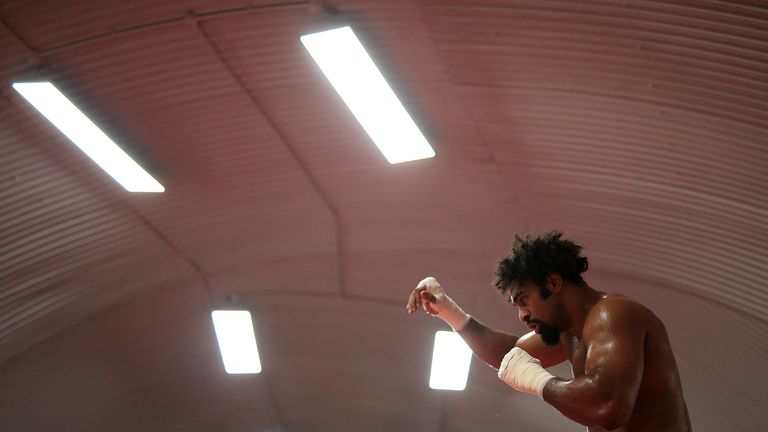 "It's all about getting a good balance in life and I think I have found the perfect balance for me at 36 years old. My body is in the best condition it has ever been in and I am enjoying life, enjoying every day," he told Sky Sports News HQ.
"I look back at what I used to do. At the time it felt very right, and it worked as I won multiple world titles, but the way I am doing things at the moment it could have been a lot easier. Training camps could have been a lot happier and I could have had fonder memories.
"It was always boring and depressing and I was injured constantly. There was a kind of dark energy around it and they weren't happy times in my life.
"When I look back at the Tony Bellew fight in 10 years I want to think 'what an amazing training camp we had'.
"It's the stuff in between training that some boxers don't focus on and that's what I have focused on. My energy levels are great, I feel happy and I am getting the results in the gym."
Bellew, the reigning WBC world cruiserweight champion, will be fighting at heavyweight for the first time when he takes on Haye in London.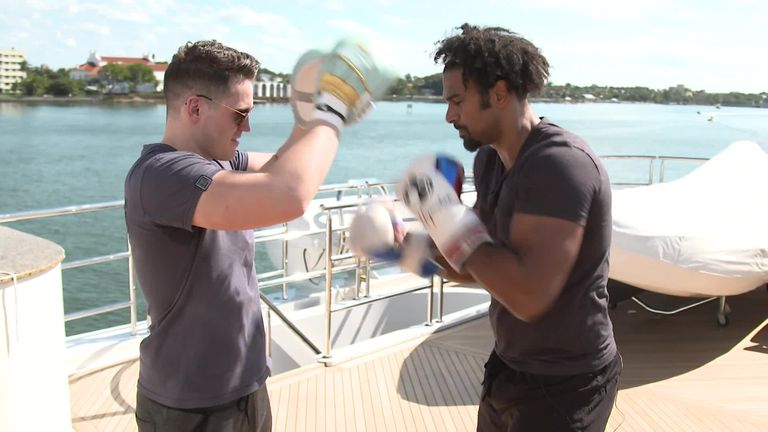 The 33-year-old, who has been training alongside coach Dave Coldwell in Rotherham, claimed Haye had been "posing in the sun" in Miami ahead of their bout.
But Haye said: "The heart and determination comes from within. It doesn't come from because you live in a little tin shack in Sheffield, that doesn't make you tougher, it just means you live in a tin shack.
"I'd rather stay in a five star hotel. When it comes down to having a fight, that's in me. If you put a pitbull in a £5m mansion and another in a wooden cage, they are what they are. It's a genetic thing, not the exterior, which I might have got mixed up in the past.
"Now I have the perfect balance. When I am training it's hardcore, when I am not I'm enjoying life. I'm in the best shape I can ever remember. When you see me stand on the scales on March 3 you will realise David Haye has really done it right this time."
Watch David Haye vs Tony Bellew at The O2 on March 4, live on Sky Sports Box Office. Book the event online here.