NXTGEN: Watch four fights on our live stream and Facebook ahead of Sky Sports 2 show
Former world champion Hall sets scene for NXTGEN night
Last Updated: 23/06/17 8:11pm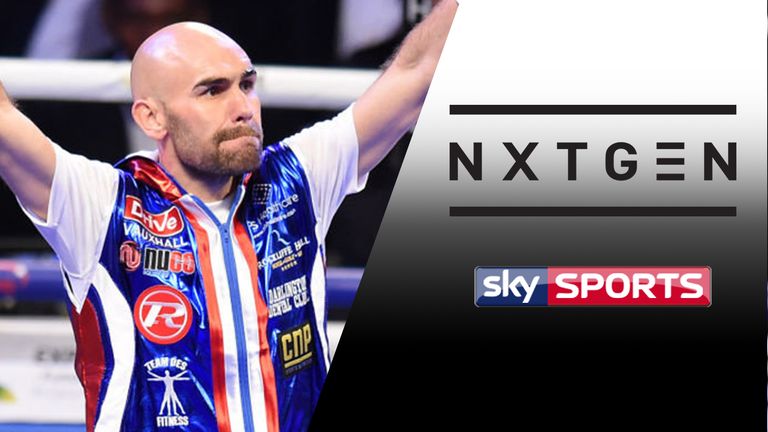 Stuart Hall, Bradley Saunders, Simon Vallily and Warren Baister all feature on Friday night's NXTGEN bill and you can follow their fights on our live stream and Facebook Live.
The second instalment of NXTGEN is heading to Newcastle, where exciting prospect Josh Kelly takes on Tom Whitfield, while Anthony Fowler and debutant Natasha Jonas will also showcase their skills, live on Sky Sports.
But before the cameras start rolling, you can watch former world champion Hall, decorated amateur Saunders, and the big-hitting duo of Vallily and Baister when our live stream starts at around 6.45pm.
All you have to do is hit play at the top of the article.
Live Stream Fight List from 6.45pm
Simon Vallily v Blaise Mendouo
6 Rnds Cruiserweight
Stuart Hall v Jose Aguilar
6 Rnds Bantamweight
Bradley Saunders v Casey Blair
6 Rnds super-welterweight
Warren Baister v Imantas Davidaitis
6 Rnds cruiserweight
Live on Sky Sports 2 from 9pm
Natasha Jonas v Monika Antonik
4 Rnds super-featherweight
Anthony Fowler v Nikoloz Gvajava
6 Rnds super-welterweight
Josh Kelly v Tom Whitfield
8 Rnds welterweight
You can watch four fights from the NXTGEN bill on a live stream at skysports.com/boxing and Facebook from 6.45pm on Friday, and then watch Josh Kelly, Anthony Fowler and Natasha Jonas live on Sky Sports 2 from 9pm.