Gennady Golovkin awaiting ruling after Saul Alvarez's positive sample of Clenbuterol
By Richard Damerell and Andy Scott
Last Updated: 13/03/18 5:36pm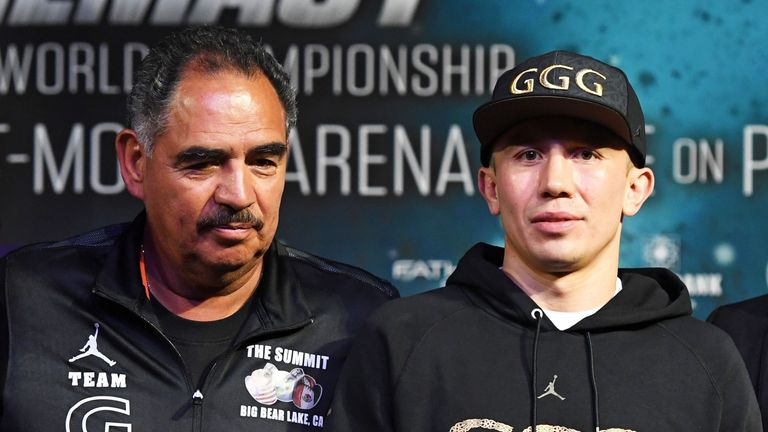 Gennady Golovkin is 'disappointed' with Saul Alvarez, says his trainer Abel Sanchez, who awaits a ruling after 'Canelo' tested positive for a trace level of Clenbuterol.
The Mexican star returned a positive sample last week, prompting an investigation from the Nevada Athletic Commission, who are due to oversee his planned rematch with Golovkin at the T-Mobile Arena in Las Vegas on May 5.
Golden Boy promotions have said the trace level of Clenbuterol was 'consistent with meat contamination' in Mexico, adding that Alvarez will move his training camp to the United States.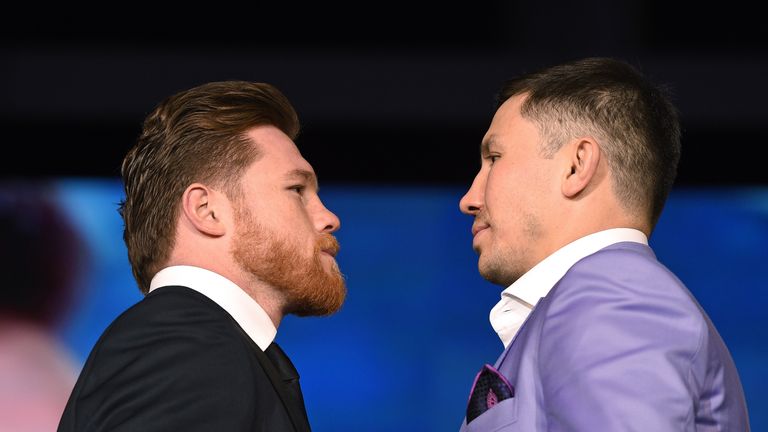 Sanchez confirmed that Golovkin's training schedule is going ahead as normal, but called for authorities to carry out a thorough investigation.
"It would be ignorant for me to speculate," Sanchez told Sky Sports. "I think the experts have to go through all the process of investigating, but I do think there needs to be an investigation.
"I don't think it should be just swept under the rug. That's not good for our sport. That's not good for the future of our sport.
"I think that he needs to either be cleared, or be suspended and fined immensely, but if he's not, then I think we present future problems for us in this game."
Asked about Golovkin's frame of mind, he added: "He was a little upset also he was a little disappointed that his team wasn't more diligent about the food.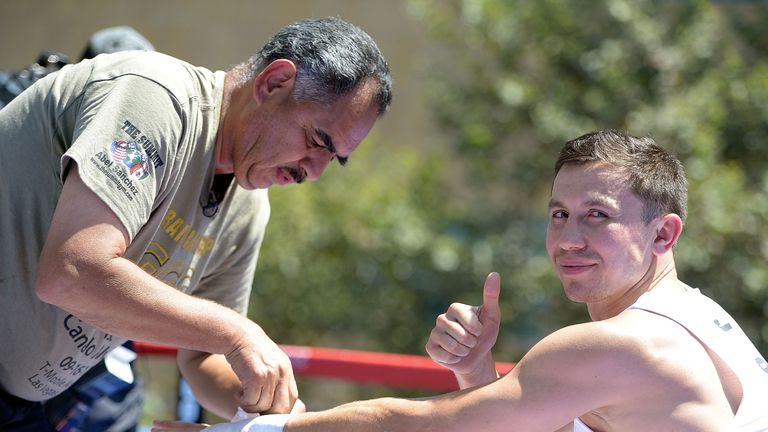 Hopefully everything is alright, and we'll keep training until it's not.
Abel Sanchez
"But he knows that this is part of this game, and he just continues to train, and hopefully everything is alright, and we'll keep training until it's not."
As Golovkin enforced his dominance in the middleweight division, Sanchez feared that questions would be raised about his fighter, and wanted the Kazakh to prove himself as a clean athlete by undergoing stringent testing.
"About five years ago, I told [promoter] Tom [Loeffler] that there was going to be a point in time in Gennady's career where people would accuse us," said Sanchez.
"I wanted to make sure that we volunteered for any kind of testing that they wanted. My gym volunteers for any kind of testing that they wanted.
"The first fight I think was a 45-day window. This time I wanted like a 90-day window, to make sure for the public that nothing is going on, and we get an even playing field."