Dereck Chisora expects to agree heavyweight rematch with Dillian Whyte this week
By Richard Damerell
Last Updated: 11/10/18 3:32pm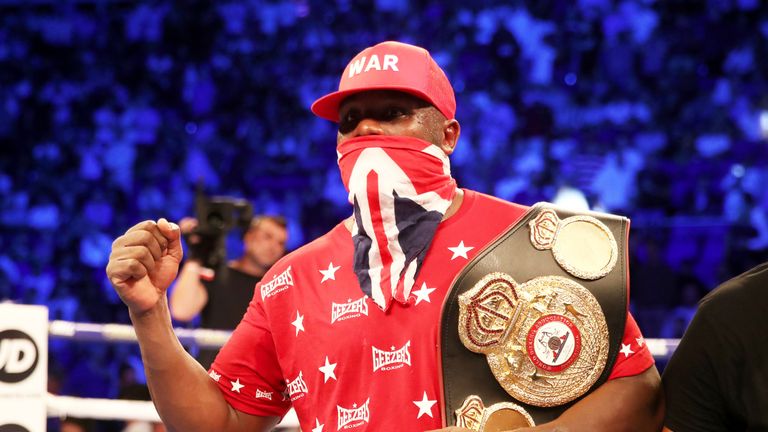 Dereck Chisora has branded himself as the 'Money Man' and is confident he can agree a heavyweight rematch with Dillian Whyte this week.
The British rivals are expected to resume negotiations over a second fight on December 22, but Luis Ortiz has also put himself forward as an alternative opponent, with the WBC welcoming this bout.
Chisora made an audacious £5m offer to Whyte last month, and insists there is more public demand for a showdown with him, rather than Ortiz.
"Yeah, we're going to try to do the fight this week," Chisora exclusively told Sky Sports.
"We'll see what happens anyway, but we definitely want to make the fight for December 22. By the weekend, and then everything announced.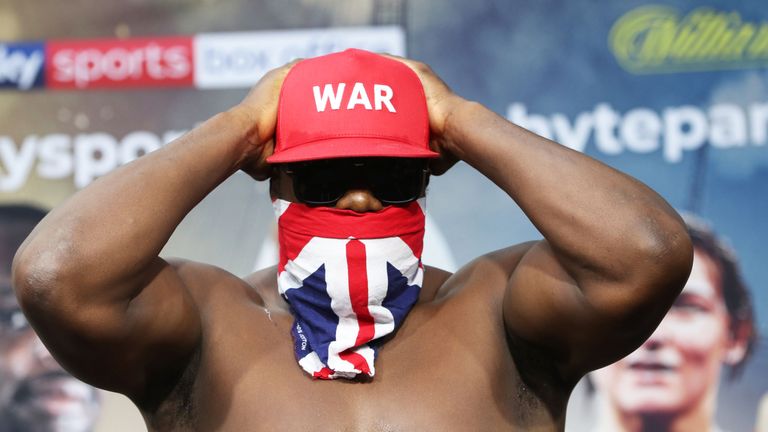 I believe by the end of this weekend, or we'll have done it by Friday.
Dereck Chisora
"We haven't started [talks], but I believe by the end of this weekend, or we'll have done it by Friday.
"I'm going to smash him. No one wants to see that [Whyte-Ortiz], so I don't know why he's talking about Luis Ortiz. I'm the Money Man."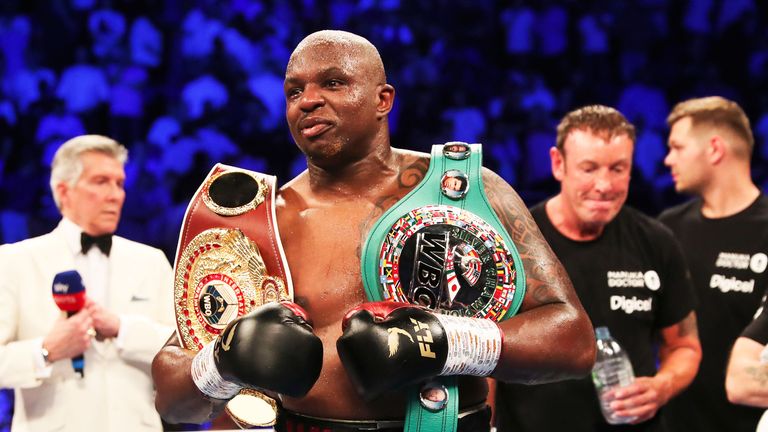 Promoter Eddie Hearn confirmed that Ortiz and Dominic Breazeale remain on the shortlist for Whyte, but hopes to reach an agreement for the Chisora fight.
"We want to make sure the December 22 card is confirmed early next week," said Hearn. "Dillian Whyte will fight on that night at the O2, and we want to make the Chisora fight.
"Widely that is the fight everyone wants to see. We do have the options of Breazeale or Ortiz as well, but we'll see if a deal can be done in the next few days with Chisora and if not, we'll move on.
"Whenever you get two guys who don't particularly like each other and [they] don't want to give an inch in their negotiations. Hopefully both of them are long enough in the tooth to not let the fight slip.
"The first one was one of the best heavyweight fights I've seen, and the second one will be as well. There's a lot of money to be made for each other in this fight, it's a huge event but no-one really wants to give.
"But as we draw near the time, I am hoping both of them just need to give themselves a little kick to get it over the line."
You can tune into Lewis Ritson's European title fight against Francesco Patera in Newcastle, with Joshua Buatsi, David Allen and Anthony Fowler also on the bill at the Metro Radio Arena, Saturday, from 7pm on Sky Sports Action.