Rocky Fielding ready for 'torturous' camp ahead of Canelo Alvarez fight
By Mark Crellin
Last Updated: 17/10/18 10:44pm
Rocky Fielding says a stunning upset win over Saul 'Canelo' Alvarez would make him "the King of New York and the new face of boxing".
Canelo is one of the biggest names in the sport and, having beaten Gennady Golovkin on points in a September megafight, is challenging for Fielding's WBA (regular) super-middleweight title on December 15, live on Sky Sports.
The pair will lock horns at Madison Square Garden in New York and Fielding has been in the States this week to face his opponent and promote the fight.
He told Sky Sports: "Canelo seems like a good guy, it has been a great experience being here the last couple of days.
"We have done the face-off but it is all work from here. It is going to be a tough nine weeks ahead but I am looking forward to it."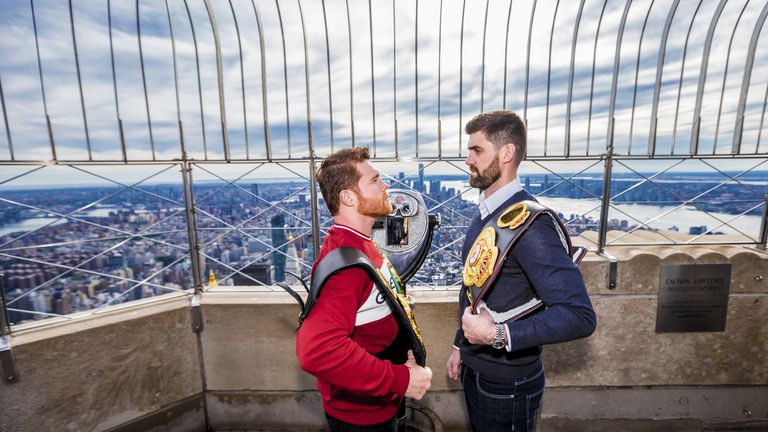 Canelo has only ever lost to Floyd Mayweather and he will be a hot favourite to get the better of Fielding, but the fighter from Liverpool will have some advantages on the night.
"He is not the biggest at middleweight and he is stepping up to super middleweight, where I have been for a while," he said.
"I have got a big size advantage on him, height and reach, but I can't look at that too much - he is an elite fighter, pound for pound (one of the best), the face of boxing, experienced.
"But I have advantages and I will take them on the night.
"It is a good factor in some ways - but I know he is an all-around complete fighter."
Fielding is now coming back to Britain for a training camp which he expects to be arduous.
"I know I am in for a tough night," he added.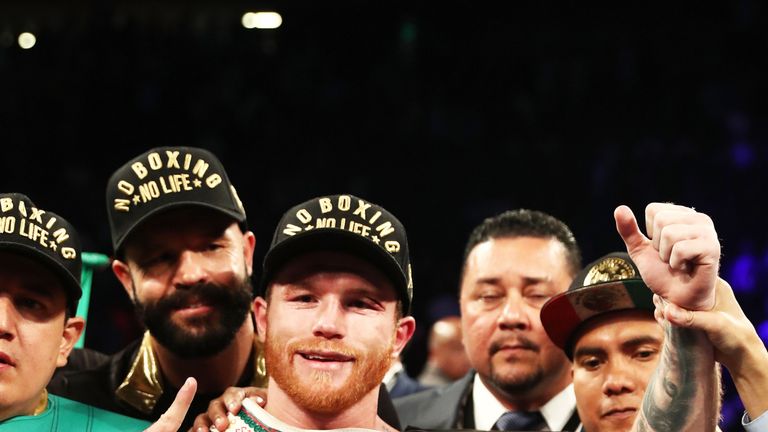 "So I have to put myself through some tortuous sessions mentally and physically, but the motivation at the end of it is there.
"If I beat Canelo Alvarez at Madison Square Garden, I wake up the next day the king of New York and the new face of boxing.
"That will keep me motivated through camp."