Whyte vs Chisora 2: Anthony Joshua angrily promises to knock out Dillian Whyte after O2 confrontation
By Richard Damerell
Last Updated: 23/12/18 3:10pm
Anthony Joshua branded Dillian Whyte an "idiot" and angrily promised to defeat his British rival by knockout after their confrontation at The O2.
Whyte issued a heated challenge to Joshua following his explosive knockout victory over Derek Chisora, calling for the unified world champion to join him in the ring.
Standing by the ropes, Joshua then infuriated Whyte by admitting WBC champion Deontay Wilder was his No 1 choice for a Wembley fight in April 13, and the Brixton man left the ring while he was still talking.
Speaking to Sky Sports Box Office, Joshua said: "You know what, Dillian is an idiot you know.
"You know why? I showed him some respect. I just told him straight 'Dillian, I knocked you out clean when we fought, but let's forget about that, because we've both developed, so let's prove who is a better fighter now'.
"If Deontay Wilder ain't serious, and he's going to fight Tyson Fury and he doesn't want to become undisputed, Dillian you'll get a shot.
"He starts piping up, so I said 'alright cool.' I'm quite respectful, but if Dillian steps in the ring with me, trust me, you best believe me, none of these heavyweights are on my level.
"I keep my lid on it, because I don't want to explode on none of them, but I do that business in the ring, and if Dillian's serious, he can come get this work as well."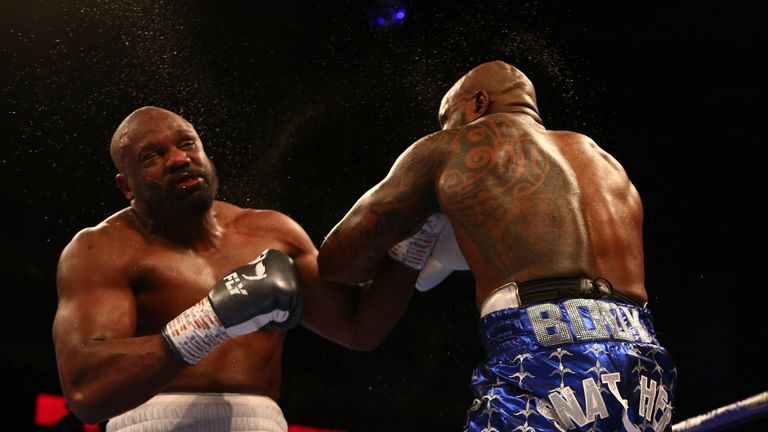 Joshua had asked the crowd if they wanted to see a rematch with Whyte, insisting he should not receive any criticism if he inflicts a repeat victory following his seventh-round stoppage of 'The Body Snatcher' in 2015.
He said: "When the crowd start cheering, and start saying they want to see Dillian, and if it does happen, I don't want to hear no talk when I whoop him and knock him out, 'oh he's had an easy touch, he should have fought Wilder.' Anyone of them are welcome to step in that ring with me."
Asked about how he will be spending Christmas, a fired up Joshua added: "Thinking about whooping some of these heavyweights. I'm not really interested.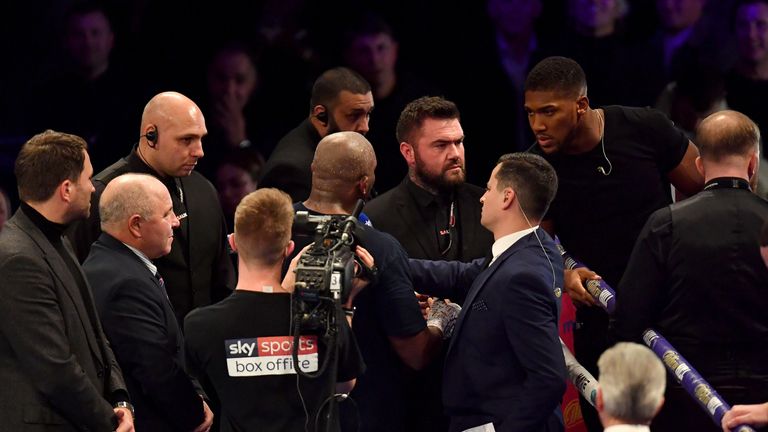 "I'm not annoyed, but I'm ready. As I said to Dillian, 'well done, give a cheer for Chisora, give a cheer for Dillian, both warriors put it all on the line'. He told me he wants to fight some lanky whatnot, so I said 'what?' I step up there, 'say it to my face,' or I'll stay out the ring, cool.
"Dillian, look, I've got my target on becoming undisputed. He starts piping up and trying to walk out of the ring. Come and stand in front of me and talk to me like a man, if you're serious, and that's where I'm coming from.
"If you're not serious, don't mention my name, and don't disrespect me, because I mean my business. I'm about my business."