Joseph Parker has been sparring with former Anthony Joshua opponent Eric Molina ahead of his heavyweight clash with Dillian Whyte.
The New Zealander is less than three weeks away from a must-win fight with Whyte at The O2 on July 28, live on Sky Sports Box Office, and is fine-tuning his tactics with trainer Kevin Barry in Las Vegas.
Regular sparring partner Malik Scott has headed to Parker's training camp, along with Molina, who was stopped by Joshua in the third round of their IBF title fight in December 2016.
"Well we're sparring with Eric Molina, also sparring with Malik Scott," Barry told Sky Sports News. "There's a couple of things that we've been working on in the last two days.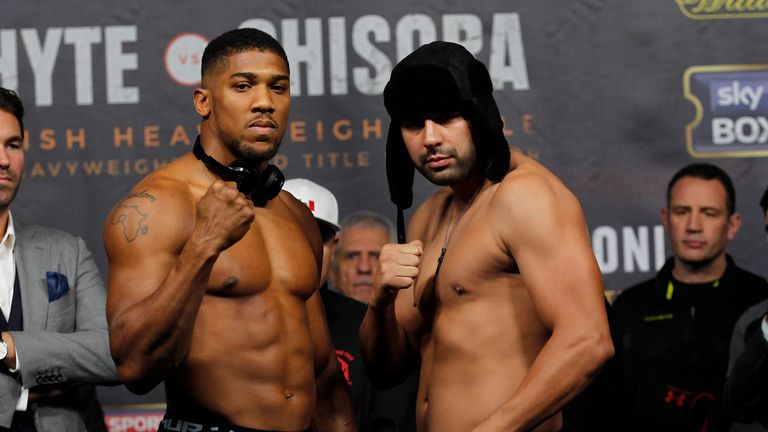 "There's a couple of things which happened that I would like to see improved on.
"For this Dillian Whyte fight, obviously he's got a very aggressive come-forward style. He likes to engage.
"It's very important for us that Joe fights a certain way in this fight and we'll be looking to employ our game-plan that we've put in place and keep perfecting it and getting better with it every time in sparring."
Parker revealed how Molina is replicating Whyte's style and dismissed concerns about his shorter preparation time.
"That's what we sort of look at, fighters that have a lot of similarities to what he brings," said Parker. "I think the guys that we have now are good and there's more guys coming in, and hopefully give us the best work they have."
Asked about Whyte's threat, he said: "Very dangerous, but we're doing everything that we can to prepare well and we know that going into the fight, we're going to be in the best shape.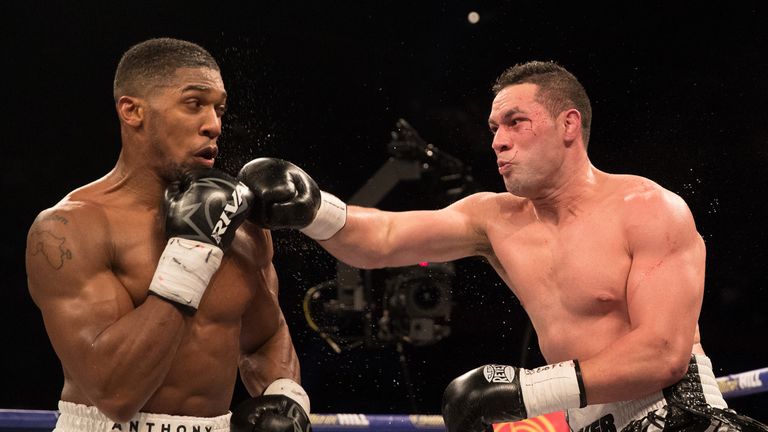 "We came in at a good shape and if we thought that wouldn't work, we wouldn't take the fight, so we're confident what we can do and a seven-week camp is all we need to get in the best shape we can be in."
Molina also challenged Wilder for the WBC belt, eventually suffering a ninth-round stoppage loss in 2015, and believes former WBO champion Parker can propel himself back into title contention.
"Very strong, he's got a granite chin and moves very well," said Molina. "He's got very, very unique attributes for a heavyweight and he moves well.
"I'm glad to be here and help him out in any way I can. I see him right smack in the mix. He's very unique his style and very hard to duplicate the style that he brings. I wish him the best."
Dillian Whyte against Joseph Parker is at The O2 on Saturday July 28, live on Sky Sports Box Office.